Happy Wonder Wednesday!
September sure flew by didn't it! One thing it brought to my neck of the woods was a little more rain. We had such a super dry and hot summer that when the tropical storms started rolling through it was a big relief.
To celebrate the rains, and hopefully encourage more, and celebrate last week's autumnal equinox, we head out into the rain and embrace the Norwegian idea that there is no bad weather, just poor preparation for it! So grab your rain boots, paint brushes, and umbrella and let's creatively connect with nature!
Wonder Wednesday #49: Rain Painting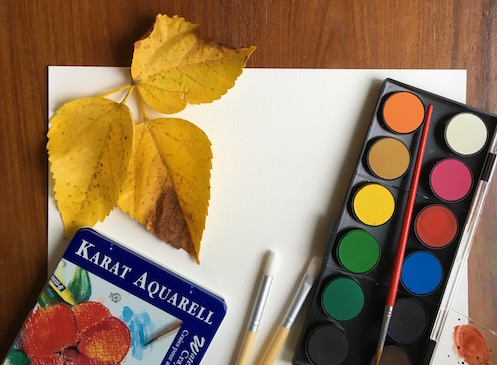 Optional:
Watercolor crayons
Tray
Yarn
String
Stick
Preparation
Go for a walk and collect some leaves and a stick if you want to make a wall hanging out of some or all of your leaves.
Then, gather your supplies, watch the forecast, and be ready to do this project the next rainy day!
You can also trace your leaves onto the watercolor paper ahead of time if you like. Do this by simply tracing around the perimeter of the leaf as accurately or as interpretively as you like!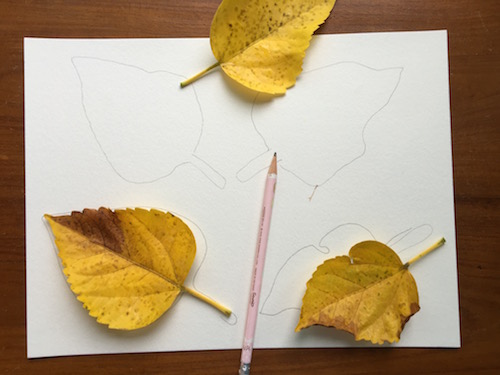 Procedure
On a nice rainy day, using any combo of watercolor paint and watercolor crayons (or even tempera paint) in colors that blend well, add splotches and lines of color to the leaves you traced onto watercolor paper.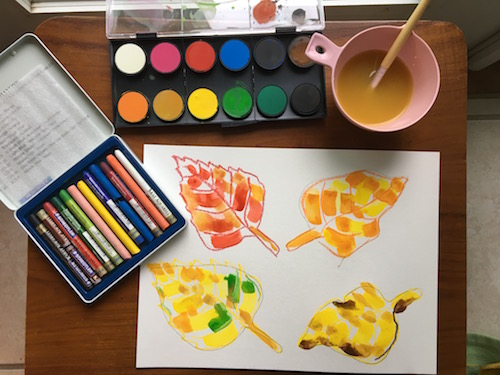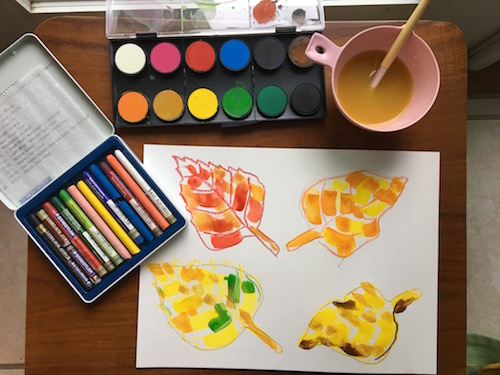 Place the painted paper out in the rain and let the drops blend the colors, add splotches and unique patterns to your leaves. If using a tray place each page on a tray to make transporting in and out of the rain easy.
Watch your painting and decide when to take the painting out of the rain. If it is a very hard rain, the paint has a chance to wash totally away. The rain is the uncontrollable variable in this project and what makes it fun and unique.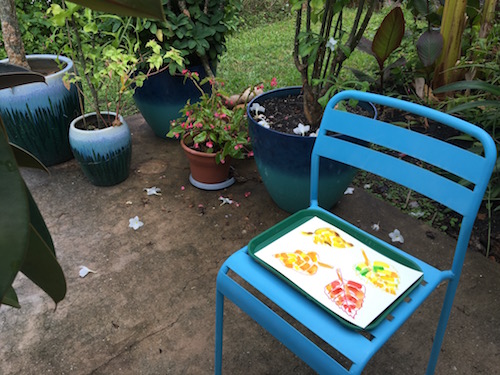 Once the leaves are at a state you like, bring it out of the rain and set it out to dry. If you are using a tray, pour any excess water out of the tray before bringing in to dry.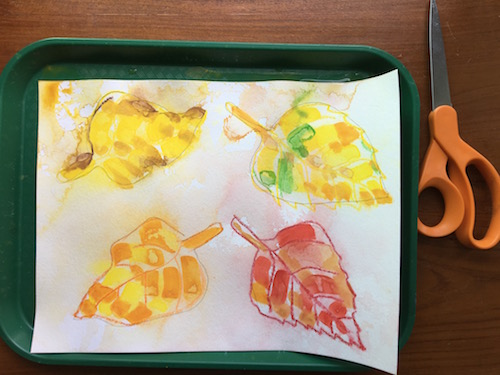 After the paper is completely dry, cut out the leaves.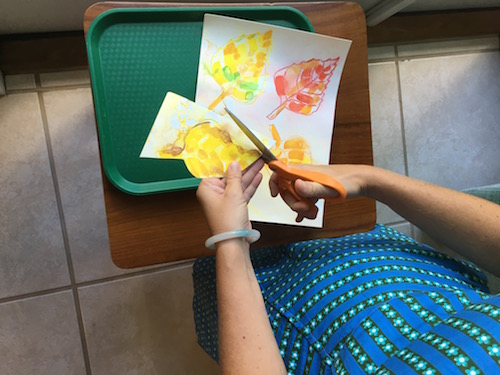 Once your leaves are cut you can use them in collage or as any kind of wall, chalkboard, or table decoration.
Take it further:
1. Make a wall hanging from the leaves like I did:
Punch a hole into each leaf in different places so it will look like the leaves are flitting and falling.
Tie pieces of string in varying lengths to each leaf and then tie to a stick.
Hang anywhere for a fun art and weather inspired decoration!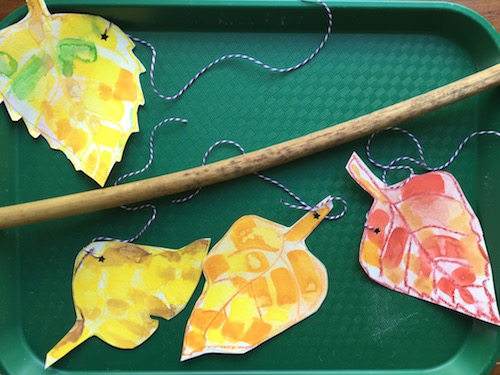 2. You may find that some of the paint designs and effects created by the paint and the rain outside the leaf shapes are pretty great too. Save this paper for a later collage or if it's large enough use it as pretty scrap paper or a notecard or gift tag.
3. Experiment with rain painting in different types of rain. How do the paint effects differ in hard rain vs soft rain?
4. Write words that inspire you about fall on the backs of the leaves or the names of the trees form which the leaves fell.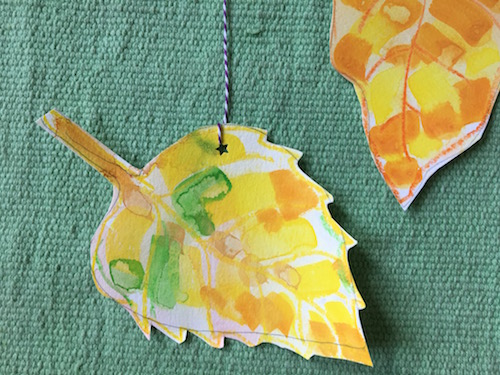 5. Add leaf vein details or doodles in paint or pen to the fronts of the leaves to make them a bit more decorative and create a balance between the loose rain effects and tighter details. Would'n't these loose splotchy leaves look nice with details or words in a darker purple, sienna, chocolate brown, or even gold accents!
Seeds to Sprout:
Join next week's 7 Day Creativity Challenge! Learn more here.