---
It's officially spring now in the northern hemisphere, and officially autumn in the southern. This means lots of changes are afoot in nature. So what better time to get out and listen for nature's whispers, seeks nature's signs, and learn to read the book of nature. It offers so much information about our local world!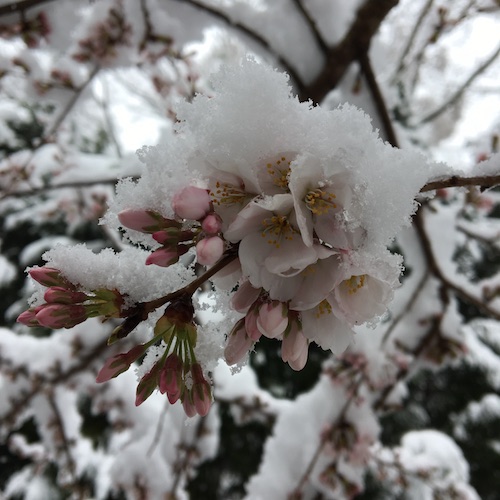 Winter? Spring? Change can be tough to accept. I took this picture on, March 20, the first say of spring (aka the vernal equinox). Even nature has a hard time transitioning some days. 
Field guides are awesome, but nature herself offers so many answers to the questions you may have while outdoors when you know how to read her signs. This month's Wonder Wednesday 67 activity is inspired by a book I just read by Tristan Gooley called The Lost Art of Reading Nature's Signs.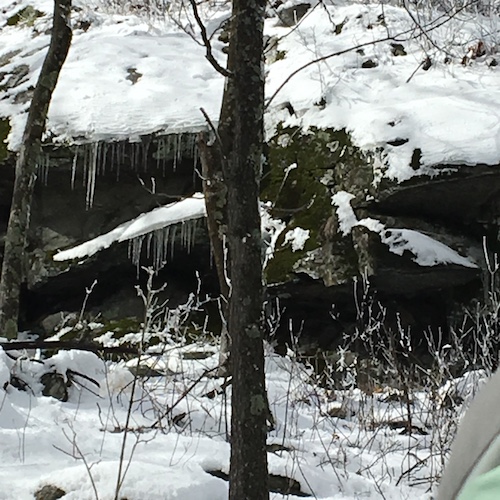 The icicles combined with the moss tell us that these rocks draw water from an underground source and are likely north facing.
There is so much great information packed into every sentence of this book. I highly recommend you check it out for yourself. Plus, it's peppered with anecdotes from the author's personal experiences (successes and mishaps) and nature journal sketches.
But don't wait to read the book to get out into nature seeking signs. In the meantime, I created a Nature's Signs Scavenger Hunt for you!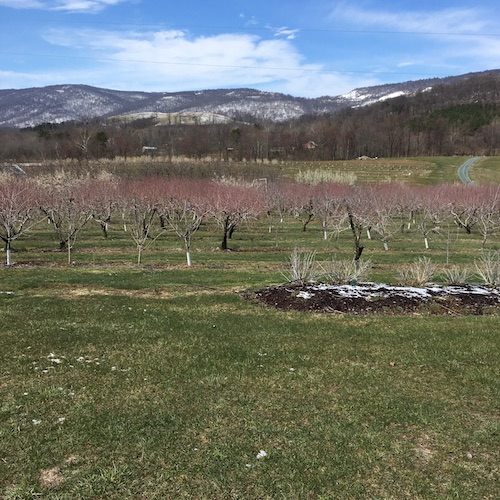 The snow on the upper slopes of the mountains and grass in the valley warn us of a significant altitude and temperature difference.
Print off the pdf printable packet below, bring your nature journals along to document your clue findings and super cool discoveries, and have fun in your neck of the woods! Explore all the clues nature provides to teach us about our natural world.
---
Wonder Wednesday 67:
Nature's Signs Scavenger Hunt
Learning to read nature's signs and signals is not only fun and makes us feel deeply connected, it also keeps us safe while adventuring out in the natural world. This scavenger hunt is an intro into reading the clues nature provides for us on direction, wild vs. human, water sources, weather, and animal activity.
To do this activity, I recommend going to a larger local park or arboretum where you have some space to wander. This provides more opportunities for  finding signs. If you or a relative live on a large farm or woodland that is perfect too. Plus this activity is great for practicing reading your own land even more deeply.
If your own yard or a small patch nature is all you can access, don't let that stop you from doing this scavenger hunt. Nature leaves clues everywhere for you to discover, no matter how small!
Materials
Nature's Signs Scavenger Hunt PDF Printable Clue Packet. This is a group hunt so print one for each team playing. The Scavenger Hunt pdf printable clue packet requires proficient reading skills. Play in family teams, parent child teams, or any other adult, teen, child combinations you imagine. Click here to print the wings-worms-and-wonder-natures-signs-scavenger-hunt-clues-pdf
Pencil
Nature Journal
Friends and Family to play along. This is an activity for ages 9 and older, but multiage groups add fun dynamic and also make the game accessible to include younger children.
Optional: Clipboards for the scavenger hunt pdf to lean on for writing and drawing, field bags, field guides, a post hunt celebration picnic
Preparation
Decide on the location for the Scavenger hunt and invite some friends and family to play.
Print off the Nature's Signs Scavenger hunt pdf printable clue packets, one for each player or team, or both. wings-worms-and-wonder-natures-signs-scavenger-hunt-clues-pdf
Gather any other supplies such as pencils, and if you are using them, field bags, clipboards, local field guides, watch, phone, etc.
Procedure
Gather everyone at the Scavenger Hunt location. Explain how a scavenger hunt is played for those who may not know. Set the location parameters and time limits for the hunt. Provide ample time  for hunting and nature journaling, depending on the size of the playing parameters. An hour is good in a park approximately 4 blocks by 4 blocks.
Explain that at the designated time, everyone will meet back in the starting area.
Encourage refraining from using phones for clues, like using the compass or a plant ID app. You could even establish a rule that phones can only be used in specific predetermined situations. If we always rely on our "smart" phones, we won't get any smarter at reading nature's signs.
Give everyone a copy of the hunt list and make sure everyone has the supplies they need and want.
Go over the packet with the clues for reading nature's signs, and any other nature information specific to the location. Make sure everyone understands the info clues provided on the Nature's Signs Scavenger Hunt pdf Printable packet.
Go off and read nature's signs!
After time is up, return to the meeting area. Share your finds, follies, discoveries, and nature journal drawings! Then, celebrate all you learned about reading nature together!
What were some favorite discoveries?
What aspects were most challenging to discover?
Share in the comments below!
Share pictures of your hunt finds and nature's signs on Instagram #wingswormsandwonder so we can see! 
Seeds to Sprout:
North Florida Locals: Check out these events!
I'll be at The Makery Jax event April 13-15 at Space42 in Jacksonville. Click here to get your tickets and come by to stock up on books, art, prints, pouches, sketchbooks, journals, nature journal pouches, and my new tea towels! 
I'm teaching a Watercolor Wonder painting workshop at Cultivate May 10, from 6:30-8:30pm! Spots are very limited, so click to grab your ticket today! You'll make your own watercolor journal, learn some basic techniques for painting nature water watercolor paints, and get lots of ideas for filling up your journal in your daily life. The workshop includes a set of paints and brush for you to take home too!
Don't live nearby? Never fear! You can always get my super fun nature inspiration items to adorn your world and take a nature watercolor painting class online!
Click here to browse my shops for the perfect spring gift for you and yours.
Click here to find the perfect class for you.
Want more scavenger hunt fun for all ages? Check out these Wonder Wednesday activities:
Wonder Wednesday 32: Nature Connection Treasure Hunt – this one comes with a pdf too!
Wonder Wednesday 25: Nature's Color Wheel – this is great fun for kids of all ages
Wonder Wednesday 12: Place Based Scavenger Hunt Research Project – this one is great for homeschooling or in the classroom
Wonder Wednesday 47: Nature's Spectrum Seek and Find – this one comes with a pdf printable too and can be done with children who can't yet read.