---
Happy autumnal equinox week! This month's exploration of the sublime aspects of nature and the recent hurricanes can lead us far from action and instead to wanting  to run and hide under the covers from all things nature – and that is nothing to be ashamed of.
It's a real thing called ecophobia and if you've been around here for a while, read any of my books, or attended one of my nature connection talks you've heard me mention it more than once. (If not, and you want to learn more, check the link in the Seeds to Sprout section at the end.)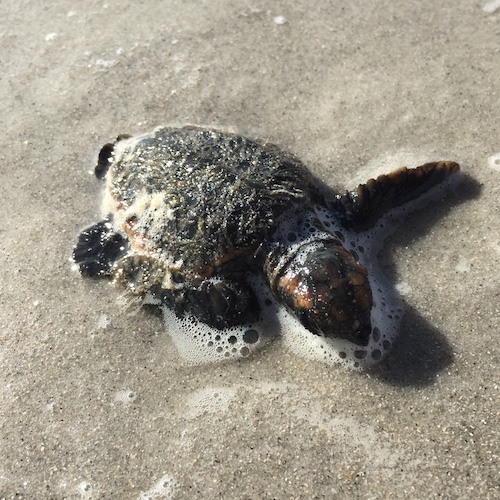 I got the opportunity to rescue this baby sea turtle that the tropical storm washed in this week.
Ecophobia is a type of anxiety induced freeze-up, and a good way to get past it is to first recognize and acknowledge it. These are real and scary issues we are dealing with.
We can alleviate the ecophobia with inspired and focused action. The Greta Thunberg's presentation at the UN Climate Summit and the awesome turn out for the youth climate strike are just two examples. Something to do helps shift us from overwhelm to empowered!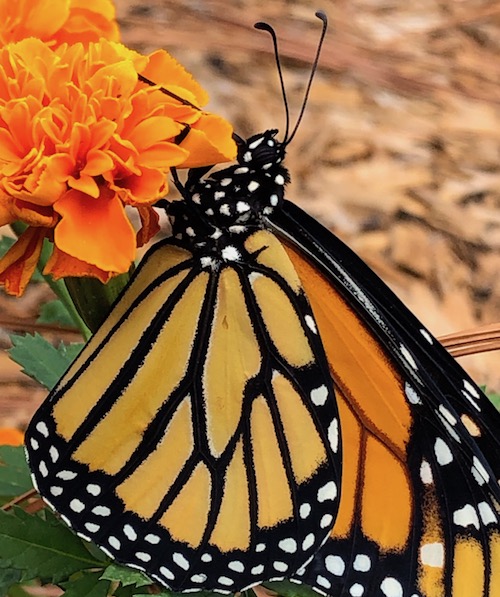 This little beauty also hatched this past week at one of the children's gardens.
Sometimes though, there isn't a clear outward action that we can do, so in those times, we can turn inward and build our strength for when outward action opportunities present themselves. And, of course, remember to get outside for the  abundant healing powers of nature!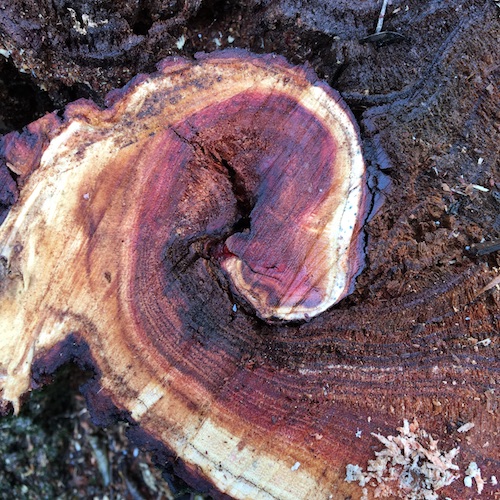 This month's Wonder Wednesday activity sets us up for long term success by creating and action inspiration jar. What's that you ask? It's a jar full of strips that you can draw when you need a little inspiration, a confidence boost, an affirmation, or an idea.
Creating moments for yourself, pretty cup or dish, pleasant moment, a lovely garnish….
Making time and space for beauty and appreciation of the small moments are radical acts in a hurried consumer culture. Just like when we are outside allowing space for nature's whispers, paying attention to the aesthetics of our inner environments (indoors and inside our heads) helps us cultivate our connections with people and planet in our outer environments.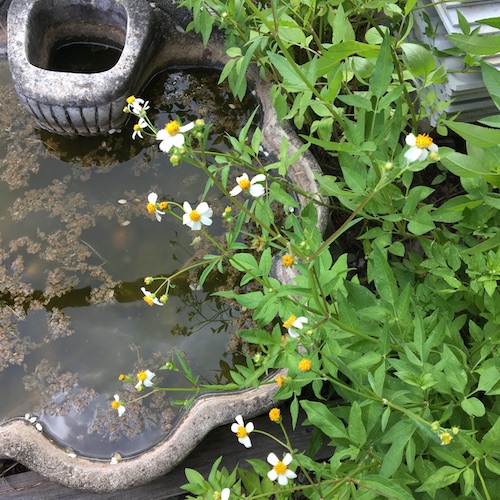 ---
Wonder Wednesday 85:
Make an Action Inspiration Jar – with PDF!
Use these illustrated strips to keep your body and mind healthy! Prepare inwardly to inspire nature connection in your communities outwardly!

Materials
A jar, cup bowl, or other vessel you enjoy with the ability to hold items and can be drawn from
A printer & The Action Strips PDF printed off
Writing utensils of your choice (pens, pencils, markers, whatever you like)
Scissors
Optional – items to decorate your jar
Preparation
Print and Cut out the action strips
On the strips with the blank lines, write your own ideas, quotes, affirmations, validations, action steps, reminders, or whatever you like! Some ideas could be:
Actions:
Join community groups in your area and online:
Local Riverkeeper organizations
Public Land Trusts, local and federal
Visualize: 
Use inspiring quotes to help guide and calm your mind. This meditative activity brings peace to your body and mind, which in turn benefits many other aspects of your everyday life and stress levels.
Teach:
You have gifts and skills! Share them with others in your communities in person and online!
Procedure
Once your action strips are all cut and filled out, fold each in half, roll them, or make them smaller in a way that fits best in your vessel.
Place the strips in the vessel.
Draw a strip: with your morning tea or coffee, in your classroom or office morning meeting, in your classroom peace corner,  at a home creative or meditation space, at lunch, or whenever you need and feel like it.
Add more strips as you discover new inspiring actions, ideas, and inspirations.
Keeping your mind and body healthy and nurtured helps you nurture the Earth and your community!
---

Share your ideas, fave quotes, and inspirations for filling out the blank strips in the comments below!
Share your Action Inspiration Jars and slips on Instagram #wingswormsandwonder
---
Seeds to Sprout:
Want to help someone in the Bahamas directly through a trusted source, but aren't sure how, 100% of profits from sales in my Etsy shop all September go to support our Bahamian family friend Nicole and her 2 children who lost it all to the storm. (above)
Learn more about ecophobia and how to avoid it in your life and teaching. (I apologize in advance for the formatting that happened when the older posts shifted over to this new site.)
Check out the 3 previous posts in this series about Nature's Sublime: