---
Fluorescent florescence is a mouthful, but it can also be really fun to use in your art! Let's break it down and discover how you can paint spring flowers that really pop!
A florescence

is a flower or the process of flowering.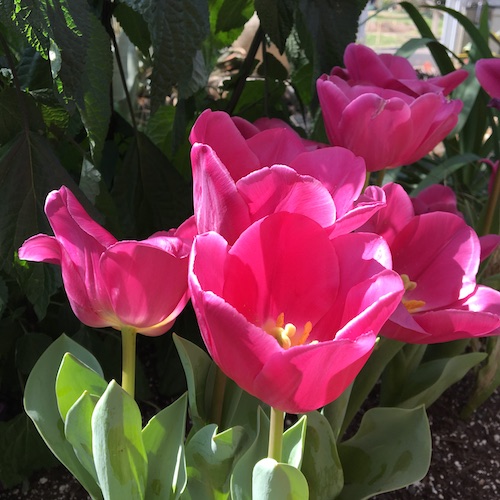 Fluorescent is

, in the world of color, a vivid color having or showing fluorescence – aka Day-Glo colors!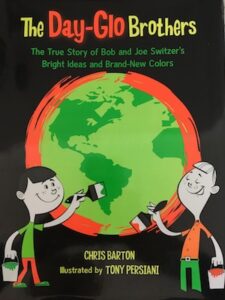 Day-Glo, totally 80s, neon, black light colors, what ever you call them, they are bright!
Natural fluorescence in their petal colors makes flowers really seem to sparkle and glow. It's also an elements that makes flowers attractive, and very visible, to pollinator insects who see infrared and UV light spectrums. (Think seeing your friend's teeth glow under a black light).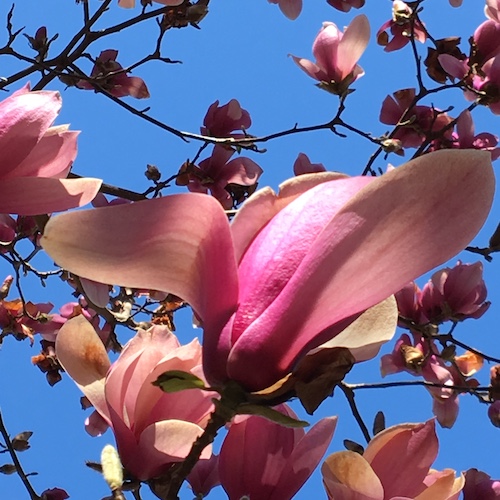 The center of this magnolia seems to glow magically! It's not magic! The goal of the zingy colors in the case of flowers is to attract pollinators.
Fluorescence is naturally occurring in nature in plants, animals, and minerals, on land and in the sea. But it took until the 1950s for 2 clever brothers to discover how to recreate fluorescent  paint colors that would glow in regular daylight.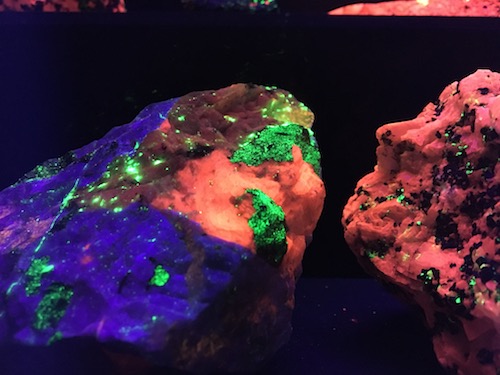 These glowing rocks I saw at a natural history exhibition at University of Richmond, in coincidental timing combination with being given The Day-Glo Brothers book, got me thinking. A lot of artists employ the use of Fluorescent underpainting to really make their paintings POP!
---
Try day-glo colors in a painting
(that isn't a yard sale sign)!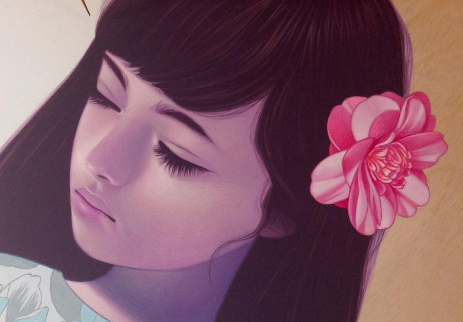 See how the pinks in the flowers and her cheeks seem to glow? It's not magic, it's simply fluorescent underpainting!
You don't need much of these powerful colors to add pop to flowers in your paintings. True, these colors can get out of hand easily, taking you painting from great to garish, but they are definitely worth playing around with.
When you want a flower to really ZING, fluorescent underpainting is the route to take.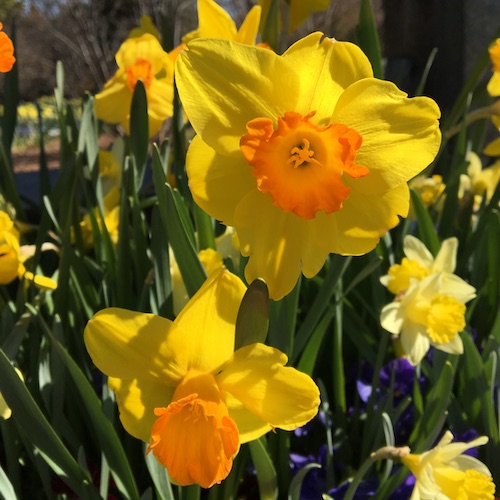 I use fluorescent paints in watercolor, gouache, and sometimes even watered down acrylic paint as an underpainting or as a highlight, or both! Of course they work great with oils too. In the example below, I used very watered down acrylic paint for the underpainting.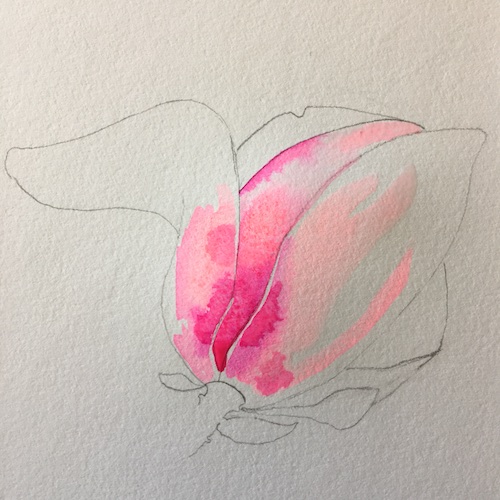 Lay the fluorescent color in the areas that you want to pop, then add any mid tones you may want to use and the highlights and shadows down overtop.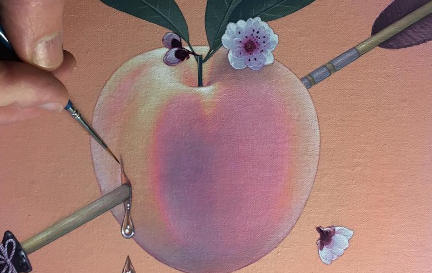 Notice here how the peach pops in the center because the fluorescent color is shining through the hazy layer of the peach. It gives a aglow and they fuzzy feeling.
I also think it's nice to sometimes leave a small edge line of the Fluorescent color showing. It gives a vintage printmaking mis-registration look or can be used to draw the eye to a certain area.
In this tulip painting, I layered washes of bright acrylic and then layered in watercolor paint overtop.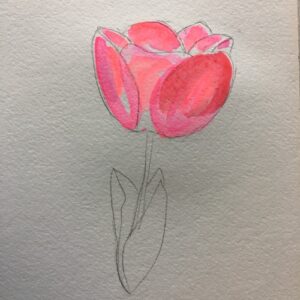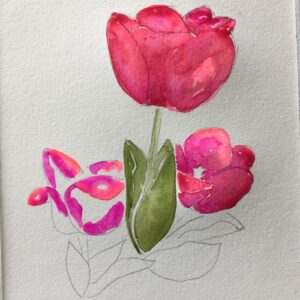 After your layers dry, add in some outlines if you like and enjoy the day-glo! Give these zingy bright colors a try in your spring florescence paintings and watch the flowers POP!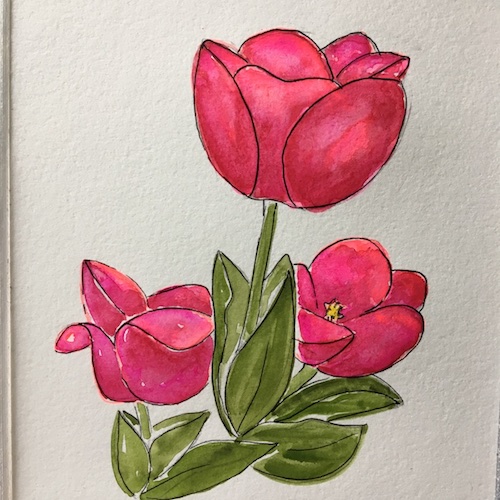 What flower will you try fluorescent colors in first? Share in the comments below!
Share pics of your fluorescent florescence paintings on Instagram #wingswormsandwonder!
Seeds to Sprout:
What's not to love about glowing rocks?!