---
Happy Wonder Wednesday 83! And happy last day of World Watercolor Month! This month I have a printable watercolor funsheet for you celebrating summer nature.
Also, if you are new to watercolor, be sure to click and check out my Watercolor Basics Video series and Setting up For Watercolor Success Videos on You Tube! Find a link in the Seeds to Sprout below!
---
Wonder Wednesday 83:
World Watercolor Month Funsheet!
You can download the design and:
Print it out onto lightweight watercolor or mixed media paper if you printer can handle that. (The ink may smear when it gets wet depending on your printer, but a little ink outline smear also may not be a big deal to you once it's painted over.)
Print it out onto regular paper and trace the design onto watercolor paper using pencil transfer. (See Seeds to Sprout to learn how to pencil transfer if you are unsure.)
Use it as a coloring page for color pencil or marker
Print your watercolor funsheet here –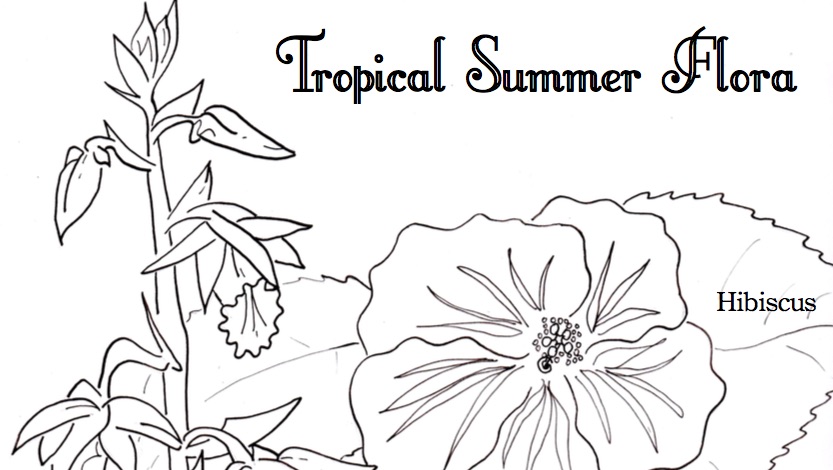 ---
How will you use this watercolor funsheet?
Share in the comments below.
Share pics of your Funsheet on Instagram and tag @wingswormsandwonder
Seeds to Sprout
How to Pencil Transfer- Print out the pdf on copy paper. Color the back of the print out with pencil. Place the print out onto your watercolor paper and tape it down with washi or masking tape. Then, trace over the lines on the drawing. When you lift up the copy you should see a light pencil transfer of the image onto your watercolor paper.
Check out all the fun nature and art inspiration and how-to videos on my You Tube channel here & subscribe to keep up with the fun!
Learn more about World Watercolor Month here in the first July post!