Happy Wonder Wednesday #45!!
This month I've created a PDF for you from the live beet and coffee painting live hour I did May 18!
You know I love veggies and I love art, so what better combo than to paint and print with food!
+ this project doesn't mess up your beets too badly so you can cook them later for dinner – no food wasting around here!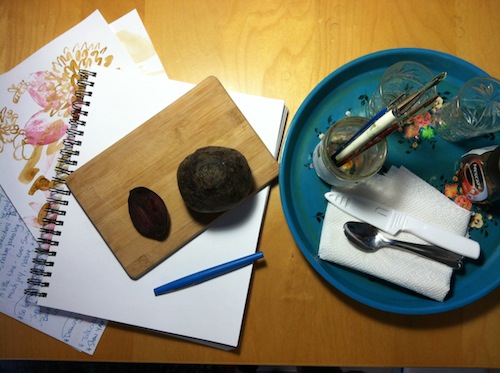 Beets, Instant coffee, water, paper, and brushes are all you need to play around with this project!
Since the live hour was in the middle of the day and some of y'all couldn't make it I wanted everyone to be able to get in on the veggie art fun too!!
I've also included the video of the tutorial from the live session as well. It's not the whole hour, just the actual painting activity. Enjoy!!
Wonder Wednesday #45: Beet Painting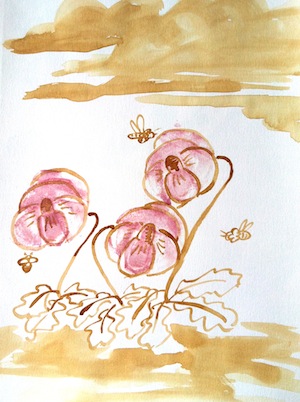 Click here for your PDF of this project:
wonder wednesday 45 beet painting pdf pdf
Watch the video tutorial here!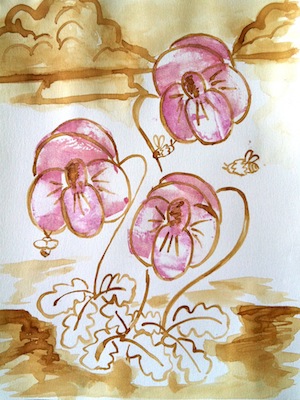 This is the actual painting I did in the tutorial. I used a bigger beet to make the flowers in this one than I did in my practice painting above the video. Both ways are work fine. Just follow the beet & do what you feel at the time!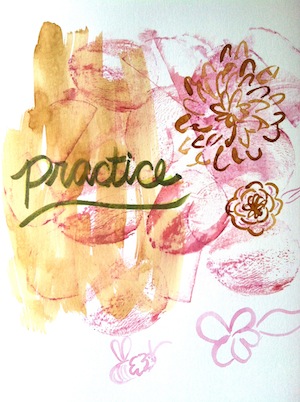 This is the example of how you can create abstract textures and very loose paintings with coffee and the actual beet juice over beet printing for texture. Then once it's dry you can go back in and add words or stamps or whatever you want!
Share pics of your beet paintings on Instagram #wingswormsandwonder!
Seeds to Sprout: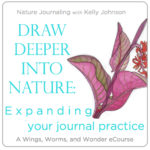 The facilitated Draw Deeper into Nature started Monday, but you can still join us! We are having a blast so far!
Registration closes this Saturday, May 28! 
New to Nature Journaling? Check out the bundle of my 2 signature nature journaling courses here!
Get Draw Yourself Back to Nature self paced & Draw Deeper Into Nature facilitated for a super discount price, but only through Saturday May 28!