---
It's Wonder Wednesday and as we breeze into fall, the shadows are falling earlier and becoming longer as the sun travels to its winter resting place in the southern sky. (Up here in the northern hemisphere anyway.)  This is a great time of year to draw shadow portraits!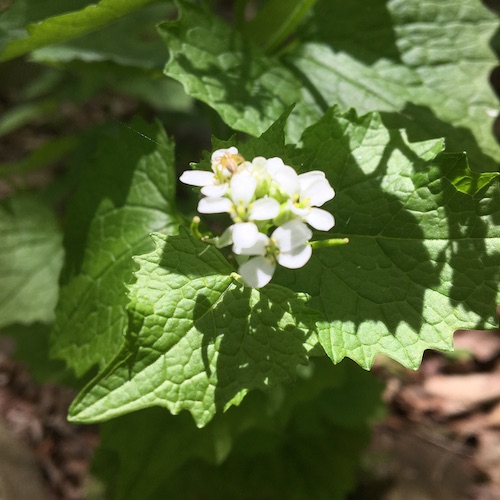 Shadows on leaves are particularly dreamy to my eye. 
Personally, I love watching shadows. The ephemeral way they move and change, the variations in shade, the way other objects bounce light off onto the shadow from a different direction…these all captivate my eye.
All the lovely shadows from the fall flowers have been mesmerizing me lately and are what inspired this activity! I hope you have lots of fun with it too!
*Be sure to check the Seeds to Sprout section at the end of the post to get links for the awesome online workshop collaborations I am teaching with in  October!
---
Wonder Wednesday 98:
Shadow Portraits
This such a fun and light hearted project. Plus these drawings can be made indoors or out – as long as you have some sun, or a bright lamp, the possibilities are pretty close to endless.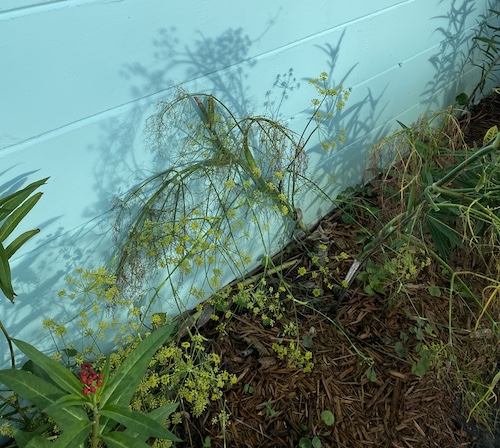 Droopy complex fennel bloom shadows.
Materials
A sunny day or a bright lamp
Paper – large or small depending on the size of your shadow
Tape – I like to use masking or washi tape because the are generally safe for about any wall surface, but always be sure to check how an adhesive responds to your particular wall situation to prevent damage.
Pencil
Optional: watercolor paint, pens, markers or any other material you'd like to add color to the drawing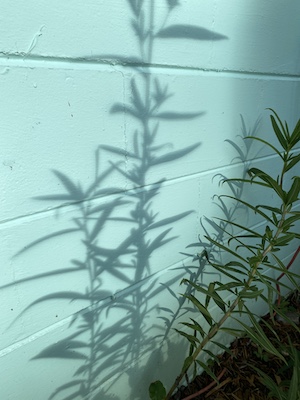 Native sunflowers cast a lanky morning shadow
Preparation
Test the adhesive on the wall to make sure it won't damage the surface when you tack the paper up.
Tack the paper up to the wall on which a shadow is being cast. Use objects like rocks to hold the paper down if you are drawing shadows cast onto a horizontal surface like a table or the ground and it is breezy.

Early morning light through the door.
Procedure
Trace the perimeter of the shadows being cast on to the wall.
Start with very distinct shadows from solitary objects cast in bright light. This makes the tracing easier and more defined.
You can even have a friend cast their profile onto your page and draw their shadow portrait.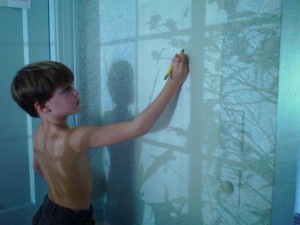 My have always nephews particularly liked doing shadow portraits. This little human is now 15!
Progress, if you want, to overlapping shadows from various objects,  more etherial outlines in lower light, and/or shadows cast in long angled light to distort and abstract the shadow cast by an object.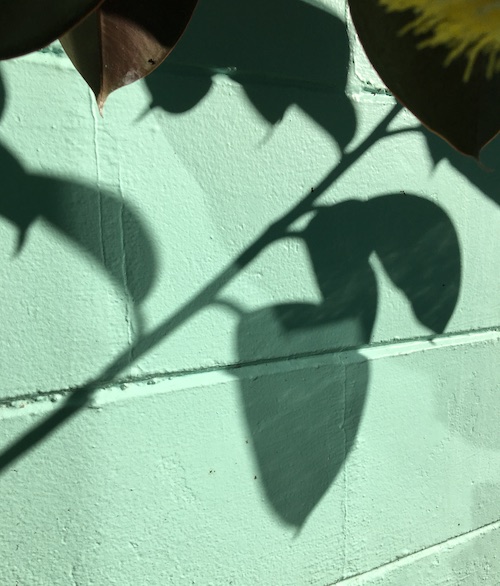 Extensions
Use your drawings a warm ups for nature journaling.
Rather than paper, use fabric and fabric markers. Then make something out of your shadow pattern fabrics.
Play with drawing shadow portraits in sidewalk chalk on the ground. (…Maybe even in a park or on a sidewalk for others to enjoy?)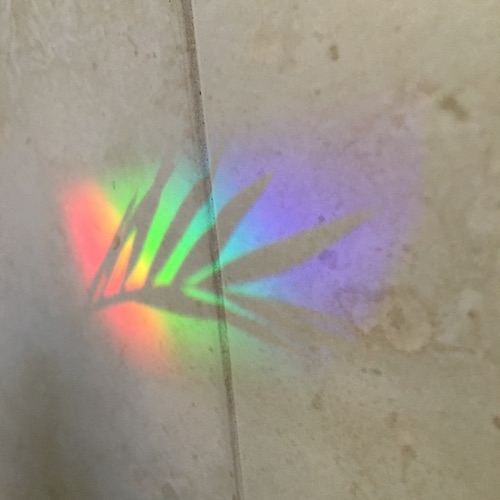 Plant shadows cast onto prism rainbows are particularly lovely shadows to us to play with color and light.
Explore color theory and light. Play with the lighting and try casting shadows made from different color lightbulbs. What color does the shadow become? How does the color of the surface being cast onto affect the color of the shadow?
Use a mirror or prism to bounce light onto the shadows from a different direction. How does this chance the shadow? How can a highlight or projected rainbow from a prism be traced?
---
What time of day do the shadows catch your eye… in early morning light, sunset, the bright noonday sun?
Share in the comments below!
Share pictures of your shadow portraits on Instagram #wingswormsandwonder
---
Seeds to Sprout:
Calling all Homeschoolers and Virtual Schoolers – novice and seasoned!
Join me in 2 incredible opportunities!
Learn from experienced Montessori teachers, parents, and both from around the world in the Montessori Homeschool Summit 2020! And the beauty is, this international conference is being delivered right to you in your home.
You don't even have to have your children enrolled in Montessori school to reap the bounty of this summit. Anyone homeschooling in any method from public virtual school curricula to free-schooling will find a treasure trove of information and resources.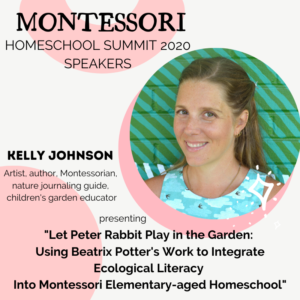 In 5 days of video presentations, an abundance of resource materials, and even a virtual conference exhibit hall, you'll get answers to your questions, challenges, and struggles while supercharging your homeschooling with the Montessori Method. Click here to learn more and register!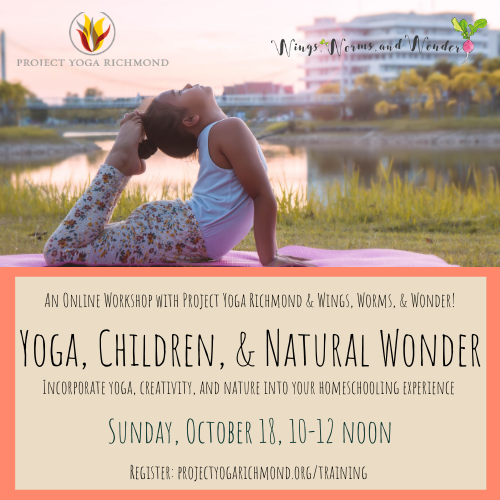 Do you want to add more yoga, mindfulness, and nature connection into your homeschool or virtual school day?
Well join me Sunday, October 18  (10-12 est), in my upcoming online workshop Yoga, Children, and Natural Wonder with Project Yoga Richmond! 
I'll be giving practical tips and inspiration for incorporating yoga, mindfulness, and nature journaling into home life. This is perfect for homeschool guides, grandparents, parents, or anyone wanting to get children involved in nature inspired yoga!
Plus we'll actually do a nature inspired children's hatha yoga class, you'll get a greta resource packet with the class and a link to a guided deep relaxation audio, & there will be Q&A time where I can help with your specific challenges! Click here to learn more and register!
Full moon fun!
October 1 is the first full moon of fall! Click here for some ideas to celebrate the equinox full moon and Mid-Autumn festival in the post "Fairies and Full Moon Picnics"!