---
Happy World Watercolor month! Well – almost anyway. July is World Watercolor Month, so in preparation, I thought we could do a little tutorial to answer a common question posed to me by beginning painters –
"How do you control the amount of color you get on your brush?"
It is quite easy to get too much paint and/or water loaded up into the brush – which results in a runny blob on your page. The first answer to that question is – practice, of course.
The next best way, to try to say in words I think, is it all depends on how much water you have on your brush.
It's a balancing act, that comes with practice, between paint and water dilutions and the wetness of the bristles. More water will dilute the color saturation, but also can just make the brush too wet.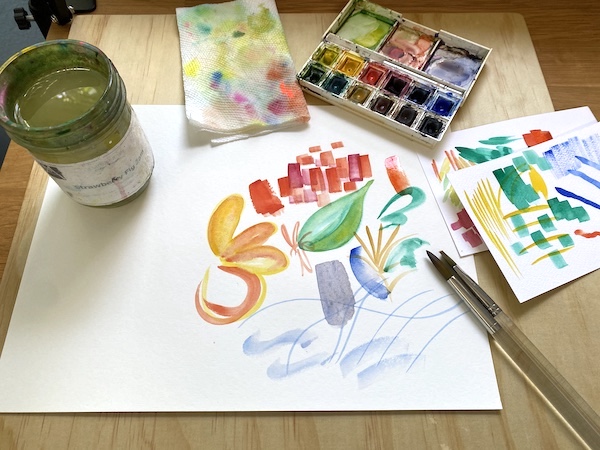 ---
Two tricks that help you get the feel of how much water and paint are in your brush:
1. Always dab your brush onto a paper towel after dipping it into your water cup
2. Keep a piece of scratch paper next to your painting and make a small tester brushstroke onto the scratch piece of paper before actually painting the brush onto your real artwork.
---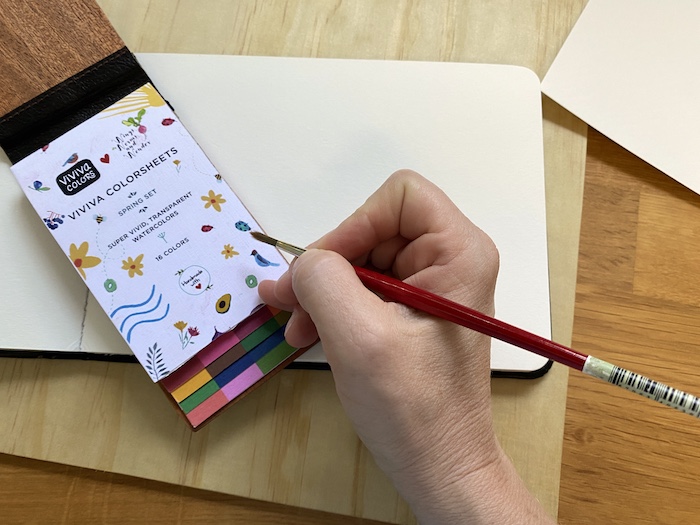 This is all fine and good to say, but talking about how to paint is so abstract. To make things more concrete, I made a video for you!
Check it out and get your brush technique all warmed-up for World Watercolor Month next week.
---
Wonder Wednesday 107:
Brush vs. Paint, a technique tutorial video
Materials
Watercolor paper
Watercolor paint
Watercolor brushes
Paper towel
Water cup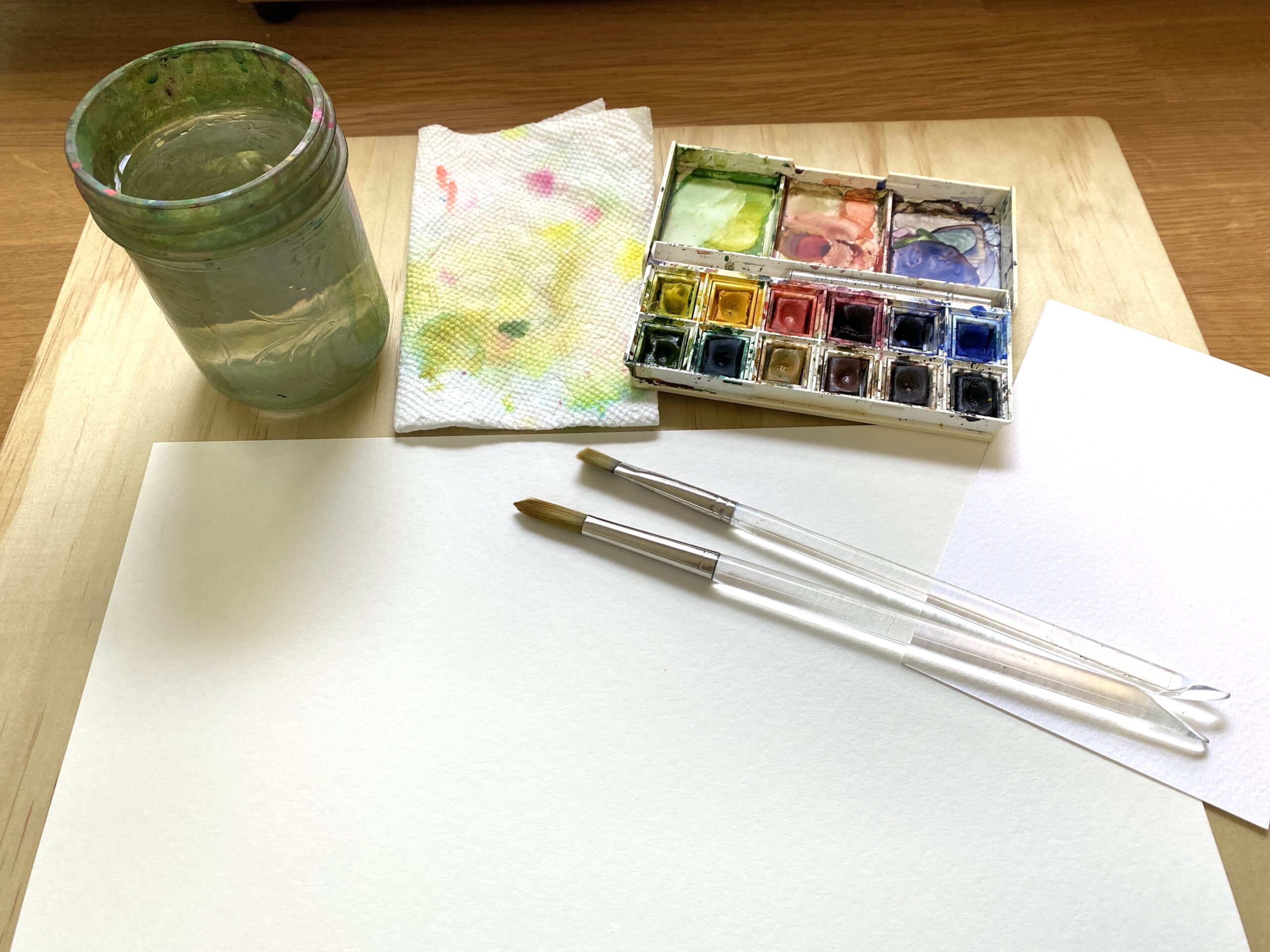 ---
Preparation
Tear a piece of watercolor paper into scratch paper.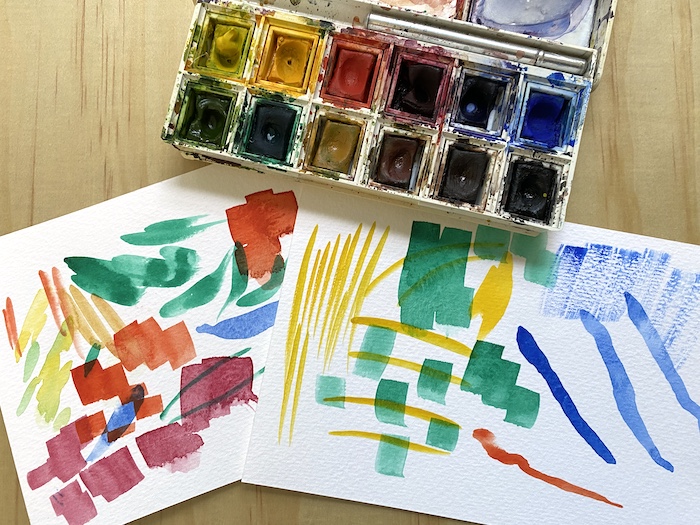 ---
Procedure
Check out this tutorial video for the low-down on loading your brush with paint – and paint along. Practice is the key!
---
What other painting technique questions do you have?
Ask in the comments below!
Share photos of your brush vs. paint explorations on Instagram #wingswormsandwonder #drawyourselfbacktonature
---
Seeds to Sprout