---
The Winter Solstice is next week, December 21 in the northern hemisphere, how will you celebrate? Not sure? Haven't thought a thing about it? Or don't even know what I'm talking about?
Well, here are 7 fun ways to take a break from the holiday hubbub, and creatively connect with nature – and tomorrow, in the Wonder Wednesday 64 activity, I offer you an 8th way that will compliment each of these! The solstice is 10 days away, so you have time to do all 8 activities if you like!
Yep, with the winter holiday break Wonder Wednesday comes early this year. So stay tuned and settle down for some creative nature connection as we lead up to the longest night of the year. And be sure to track the shortening of the days and length of the nights too to really illustrated the longest night.
Start your peaceful, creative, and nature inspired Solstice Advent-ure tradition this year! It makes for a fun alternative to celebrating advent.
---
1. What is Winter Solstice and Why Celebrate?
Stories, Spirals, and Snowflakes!
These ideas come from my very first year of the blog and give the run down on the science behind the solstice as well as some fun traditions and party ideas surrounding the solstice night.
Click here to Begin your solstice celebration!
---
2. Winter Solstice Nature Cards
I love making cards! They are simple, fun, and they let someone know you are really thinking of them. With these cards, get out and collect bit of nature to make little treasures to mail or deliver to let those you love, and those who may be alone, know that on the longest night you are thinking of them.
Click here for this nature collage card making project!
---
3. Winter Solstice No Wax Candles
What's the longest night without light? Candles and fire are integral parts of any solstice celebration as the light and heat represent the return of the sun after the longest night. These are great and I use them myself + they burn quite a long time!
Click here to make your own jar style candles without all the waxy mess!
---
4. Wax Sheet Candles
No Wax candles still too messy for you? Then these candles are for you! They are super easy to make and require no cooking! You can even make them outside – just keep the wax from getting too brittle from the cold so they will roll up.
Click here to make wax sheet candles  
---
5. Hygge Happiness
No one knows how to enjoy a long cold night like the Scandinavians! So take a lesson from the Danes and bring a little comfy cozy hygge into your Solstice celebration!
Click here for great ideas on incorporating hygge, and learn what that even is and how to say it!
---
6. Herbal Salves
What keeps a solstice celebration from being perfectly cozy and bright? Winter induced chapped lips and dry hands! Avoid them with your own homemade herbal salves. – And they herbs don't even have to be your own homegrown!
Click here to make fresh herbal salves as gifts or as a Solstice party craft!
---
7. Hot chocolate! Hooray!
It's no secret my world is pretty much fueled by chocolate. I love it – the ancient traditions, the bitterness of cacao beans, the spice of Mexican style chocolate de agua, the chance to vote with my $$ by only buying certified organic fair trade chocolate no matter what (even if it means going without- the horror!!), and just eating delicious confections crafted by next level feminist artisans extraordinaire like Lagusta's Luscious.
Click here for my ultimate personal favorite homemade hot chocolate recipe and inspiration on why art, chocolate, & nature make us more creative!
What's your favorite solstice tradition, or what will be your favorite?
Share in the comments below!
Share pics of your Solstice activities on Instagram #wingswormsandwonder
Seeds to Sprout:
There's still a few days left to order nature inspired gifts and ensure holiday delivery! & there is so much awesome stuff in the shop!! & bonuses for you too, because after all, it is the season of giving! It's my birthday! Get Beautiful, quality, handmade, nature inspired, & useful, items will tick the boxes on your giving lists!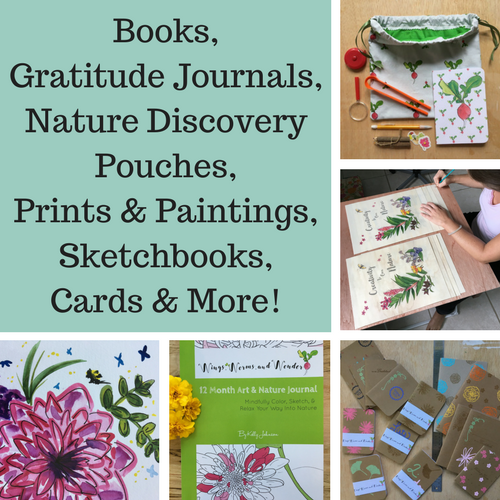 +Bonus! You'll be supporting a real human who actually cares that you love your purchase and is super excited when you order! AND if you let me know in the "Notes to Seller" section of the Etsy shop & I'll gift wrap all your purchases for FREE with custom paper, handmade tags, and raffia ribbons!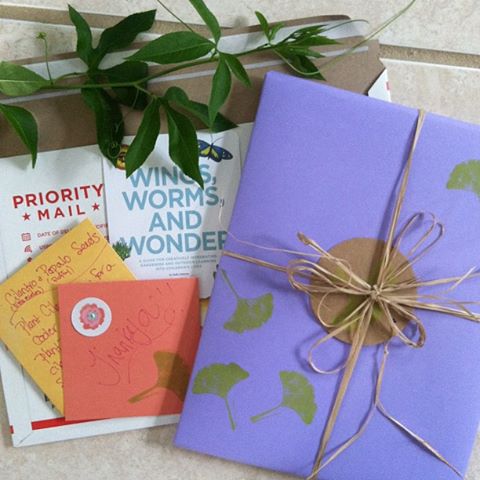 BUT what if you're ordering the gift to be sent directly? No worries! Tell me what you'd like on the tag & I'll write it all pretty! **AND be sure to leave me your address in the notes as well so I can send you a little thank you surprise too! So why not click here or the link in the menu above and head to my Wings Worms and Wonder Etsy shop . **Thank YOU!!!**