---
Happy Earth Day Week!
I hope everyone has gotten a couple chances to get outdoors and enjoy our big beautiful wonder filled natural world this week!
And how about an opportunity to create the new Dandelion Delight nature art project? These often overlooked wildflowers are the early jewels of the spring season and worth a bit of creative connection!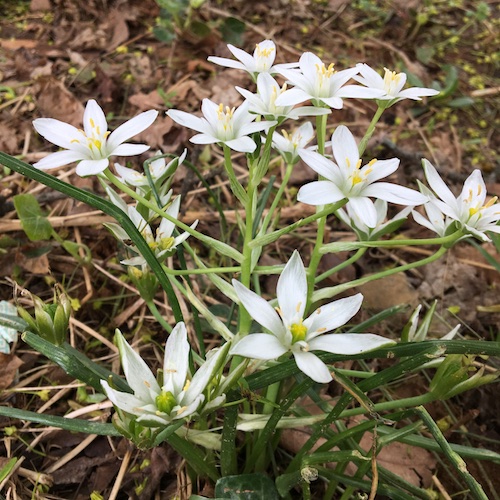 To keep the celebration going, this month's Wonder Wednesday 80 activity celebrates both Earth Day and National Poetry Month through a sensory nature walk assimilated in a pyramid poem – with pdf printables for you! And it's also environmental education week so this is a perfect activity for that too!
---
Wonder Wednesday 80: 
Nature Sensory Pyramid Poem
Materials
Nature Sensory Pyramid Poem printables
Sensory Sample template: wings-worms-and-wonder-nature-sensory-pyramid-poem-pdf
Blank template: wings-worms-and-wonder-nature-sensory-pyramid-poem-blank-pdf
Writing utensils – Pencils and/or pens – colored or regular
Optional: A clipboard or sketchbook or nature journal
Preparation
Choose a place to take a nature walk. A garden, park, backyard, or just about anywhere you can get outside will work –  even a city street. An urban setting adds an interesting twist to a nature poem and can open up wonderful discussions about city nature and wildlife. Just keep the eyes peeled for natures whispers in the cracks, crevices, and always look up!
Print off the Nature Sensory Pyramid Poem printables. The Sample template offers suggestions of which senses to place where on the pyramid. This is great for younger humans or to use as an example. The Blank template can be used as a final draft for younger humans or as the single template for older humans or those familiar with the process.

Procedure
Present the templates and discuss how a pyramid poem is just that – corresponding words arranged in a pyramid shape. Fun – and not scary. This is poetry for the people! (And the non-poets like me.)
Place the chosen writing utensils, printable/s onto a clipboard or glue into a sketchbook or nature journal.
If doing this with a group, set the parameters for the exploration space if free wandering, or walk together. You can also begin this activity with a sensory observation meditation (like the one in the book Wings, Worms, and Wonder). Remind the group to be silent for the designated wander time or walk so each person can focus on their own sensory observations and connections to nature.
If doing this alone, take a few moments to do a sensory observation meditation, breathe deeply and connect to the space before you begin.
Then, fill in the building blocks of the pyramid with your sensory observations. Use words and or small drawings if you like.

Extensions
With young children, use the Sensory Sample template as a rough draft of sorts, then later copy the poem onto the blank printable in beautiful colors and handwriting.
If doing this with a group, once complete, invite the group to return to a meeting place and then share the poems. If doing this with young humans, you can use this oration of the poem as a chance to explore whether they would like to revise and rearrange the order of the words to improve the flow.
In a school, create a large display by writing the words onto single pieces of paper and constructing a nature sensory pyramid poem in large format on a full wall. Make many pyramids if you have the space, or divide the class into groups and make combo pyramids.
Where will you take a poetry walk to create your pyramid poem?
Share in the comments below!
Share pictures of your poems on Instagram #wingswormsandwonder
---
Seeds to Sprout:
The Etsy shop is Re-opened and FULLY Super Stocked up with tons of awesome  creative nature connecting items! (Many of them are one of a kind!) Click here to check it all out and snag these wonder filled goodies while they last!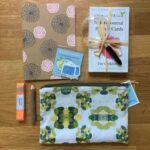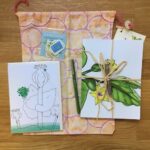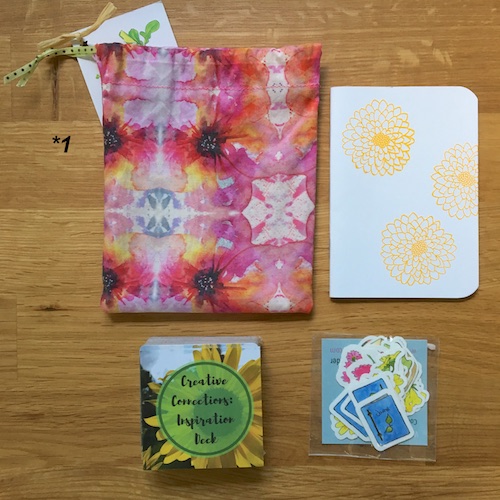 These are just a few of the Nature Journaling Pouches stocked up and waiting for you!
Have you check out the new Dandelion Delights project? It's FREE :)! Click to check out this super fun process oriented project! It's a quick little bit of fun to bring creative connections to your day because really Earth Day is Everyday!