Today is my birthday! I hope all of you are having fun outdoors like me!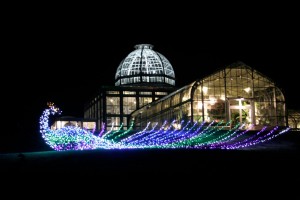 I will be going to Lewis Ginter Botanical Garden to see the Gardenfest of Lights! This year's theme is east meets west, which is fitting for me since I am a dragon and this is the year of the dragon!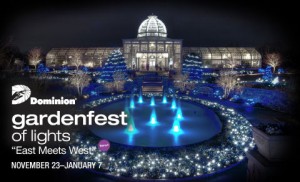 To keep in the twinkling wonder of the lights all around the garden, here is a plan for creating strands of fairy lights of your own to decorate your backyard courtyard or classroom! I found these instructions on the blog Apartment Therapy
"During the Christmas sales last year we went on the search for the longest string of LED fairy lights we could find. We weren't sure how we would use them but we knew that the first Summer in our own home would bring a lot of entertaining. After flicking though an old copy of Notebook, we found the answer.
To make flower fairy lights you will need:
Fairy lights

Vellum paper in a variety of colours

Scissors

Method:
1. Cut 15cm squares of vellum paper in a variety of colours. You will need two or three squares of paper for each fairy light. Fold paper square in half diagonally to form a triangle.
2. Fold the left and right corners up to meet at the centre, forming a diamond shape. Fold in half to form a small triangle. [see image left]
3. Cut curves along the open edges to form a heart-shaped top and create the petal effect. You might like to choose different petal shapes for each colour. Layering them, the variety of shapes will add depth.
4. Cut across the bottom point to create a small opening to slip the light bulb through. Unfold.
5. Layer a few paper petals in different colours on each fairy light. Attach the flowers above the bulb on the plastic wire so the bulb is left exposed.
While vellum paper is a lot less flammable than ordinary paper, but don't leave the lights on unattended. We can see these looking amazing during a casual summer cocktail party in the garden- exactly what we're planning for the upcoming months.
[edited from Notebook Magazine January 2007]"