Whether spring has arrived and the birds are migrating or it is still winter and birds need accessible food, this project fits the bill, or should I say beak since we're talking songbirds! Suet teacup bird feeders are perfect additions to the garden, adding beauty, up-cycled whimsy, and function. A triple threat! Suet is a hearty food perfect for birds needing good energy and easy to make at home. It often includes lard, but this variation is animal friendly. If you are a peanut free school or home, just substitute the peanut butter for sunflower or any other nut or seed butter you prefer.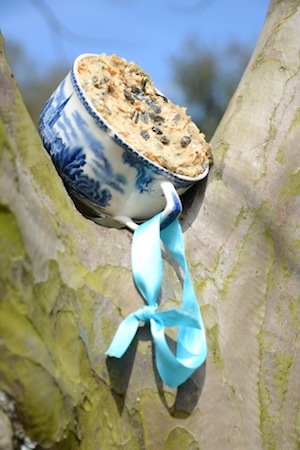 Wonder Wednesday #19: Suet Tea Cup Bird Feeders
Materials:
Teacups, these can be vintage, chipped, cracked, thrifted, salvaged, whatever! It is a great way to up-cycle tea cups you may not want to use for drinking anymore
Ribbon, raffia, twine, or string
4 inch straw or wooden dowel (I used the large boba tea style straw)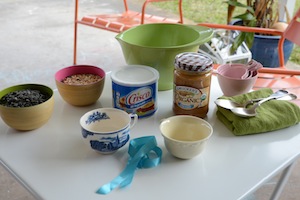 Recipe Ingredients:
(makes enough for about 6 teacups)
1c shortening
1c peanut butter
1/2c non gmo cornmeal
1/2 c flour, I used coconut flout because I had it on hand, but you can use any kind of non gmo flour.
Bird seed of your choice. I used a combo of black oil sunflower seeds and regular backyard bird seed bag from the hardware store. I start with a 1/2 cup of each. I always end up adding more after mixing it all up.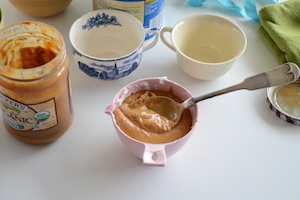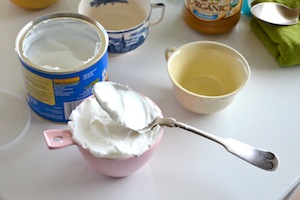 Measure out your peanut butter and shortening, 1 cup each, and then your cornmeal and flour 1/2 cup each.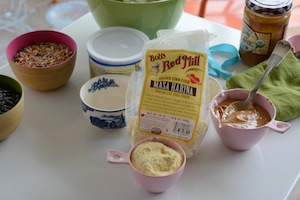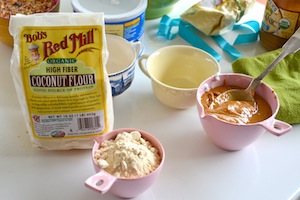 Mix them all together well. It will be like a thick batter.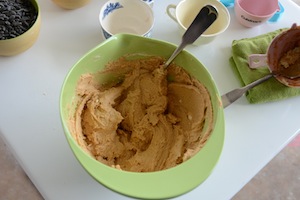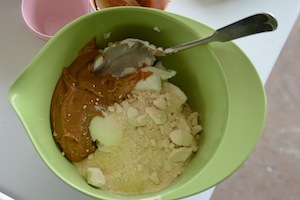 Then measure out your birdseed blend and black oil sunflower seeds. Mix them into the thick batter mix.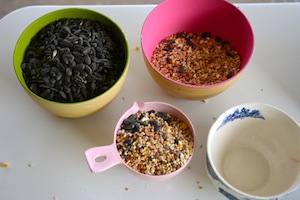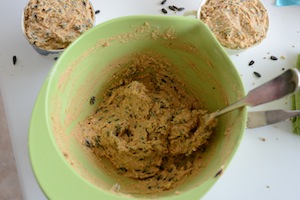 I start with 1/2 cup of each seed type and add more into the mix if it seems like it needs it. I think I go more on aesthetics with this than anything!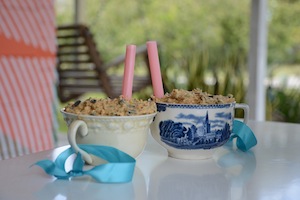 Finally, fill up the tea cups with the suet mix and add the straws for little perches if you would like. I like to sprinkle some sunflower seeds to top as visual accents. Tie the ribbon around the tea cup's handle.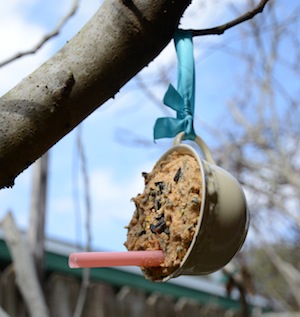 Hang the tea cups outside in a visible spot. Keep your nature journal nearby and you can track what species are visiting your feeder! If you are making these with students, hang the suet tea cups outside a classroom window, if possible, and hang a large chart on the wall nearby where the students can track the birds they are seeing and what time of day the birds feed. Then, the students can research the birds visiting the feeder and make school yard field guide booklets to share on the different varieties of local and migrating winged visitors.
When prepping supplies for this activity, check out My First Bird Book by Sharon Lovejoy. It may sound like it's for toddlers, but it isn't at all! This small format book (with the misleading juvenile title) includes a fantastic backyard field guide, bird journal activities, info on feathers, feet, beaks, gizzards, food, recipes, poop, homes, all with lots of fun to-dos and whimsical watercolor illustrations. It is perfect for elementary age students and I really like it for my own personal reference! Lovejoy's books have been a big inspiration in the way I creatively arranged and illustrated my book. This book is a great accent to traditional field guides.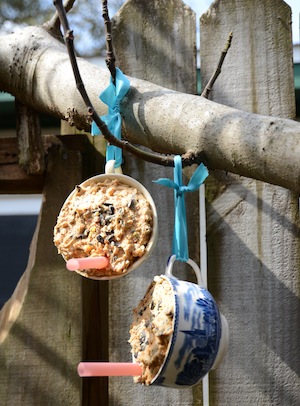 Seeds to Sprout:
*Spring garden consultations and workshops are in full swing and the calendar is filling up fast! Would you like help with planning or revitalizing your garden? Well, why not have a wonder sparking consultation with me? Check out the Esty Shop 1 Hour Garden Consultation listing and learn more! You will be happy you did!
*Do you enjoy all the tips, info, and lessons for integrating gardening and nature learning you find on Wings, Worms, and Wonder? Well I would be psyched if you would share it with a friend! Who could you forward this blog link to? Your support through word of mouth recommendations is what keeps me going!
*Hey all you Wings, Worms, and Wonder Book Owners! Did you know there is a new public Wings, worms, and Wonder Garden Party Sharing Pinterest board and a new private Garden Party Facebook Group for sharing photos, links, and ideas for all things children and nature? Awesome right? Finally a place where we can get to know our Garden Party Community! Get your links to the fun on the Garden Party website page!
*If you forgot your password, you'll find it inside the back cover of your book. If you were one of the early supporters of the book and there is no password, let me know and I will email it to you so you can get all the online bonus lessons and PDFs! (PS-I just added a new garden planning fun sheet!)
*Want to join in the fun? I would love that! The book is your ticket in so check it out here in the Etsy shop and I'll see you at the Garden Party!
*PPS–when I was prepping my 2013 taxes I realized that there are only 100 print copies of Wings, Worms, and Wonder left! That is awesome and giant hugs to all of you that have supported this first edition!! You made my dream seeds grow! I have some ideas for 2nd editions, but they may be digital versions, so these 100 just might be it for beautiful print books! If you've been on the fence, think about getting your 100% recycled paper, printed with veggie inks and animal free glues at a women's co-op real tangible copy today! Read the reviews here!