---
Decks of all sorts are the rage these days, and a quick search on Instagram will pull up more pictures than you can comprehend, but the idea isn't new. They've actually been around since the 15th century! From the 15th – 19th century, tarot was the key player, but since the 1800s oracle decks have dominated the genre.
Whether tarot, oracle, divination, cartomancy, or inspiration, these historic and artful card decks were inspired by card decks brought from the Islamic world to Spain. The original European decks were printed from woodcuts in France and Germany and their popularity even lead to advances in lithography and printmaking!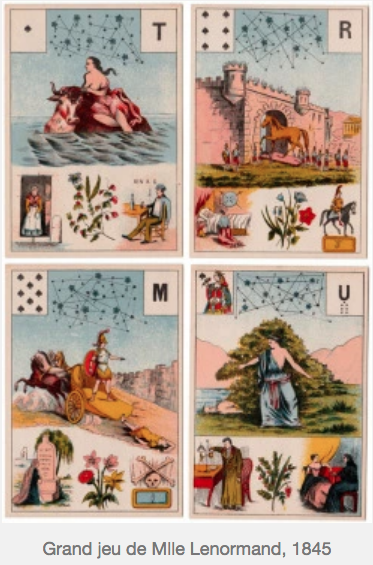 The decks were designed to both help humans navigate life and to use for playing games. Art and nature have always been integral in the design and imagery of the decks, and imagery such as acorns, stars, animals, and humans interacting with the land have featured since the beginning.
Of course, we know now that fortune telling games are just for fun, and life decisions should be made using critical thought. But sometimes by letting go and playing with imagery and ideas in a spontaneous way, we can relax our brains into a mood that allows space for critical thinking and opening to new ideas, seeing new sides of a situation, and creative inspiration.

So this month's nature connection inspiration activity is inspired by a few things:
* My new word ekphrastic that I learned this month (Did you see the last blog post?)
* The new Creative Connections inspiration deck (Featured above and which is now available!)
* That I'm teaching in the 2019 Pull*Pen*Paint course! (Hooray! It's going to be so fun! Early bird registration ends 2/28! Check out the course below!)
*& Because I thought it would be fun (& hadn't had an adolescent focused activity in quite a while.)
We're making our own inspiration decks!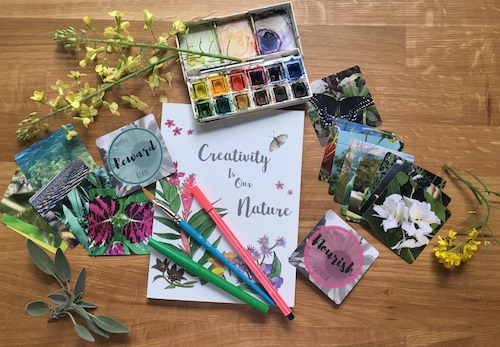 This activity is very open ended, is great for adolescents, and can be made by an adult and used with younger children to prompt dialogue depending on the chosen theme. Let's get started!
---
Wonder Wednesday 78:
Make a Nature Inspiration Deck
Materials
Card stock paper
Nature Inspiration Deck Card template pdf (Click: wings-worms-and-wonder-wonder-wednesday-78-nature-inspiration-card-deck-template to download)
Art supplies of your choice: pens, pencils, paints, even collage and block printing supplies if you choose!
Scissors
Scratch paper or notebook/sketchbook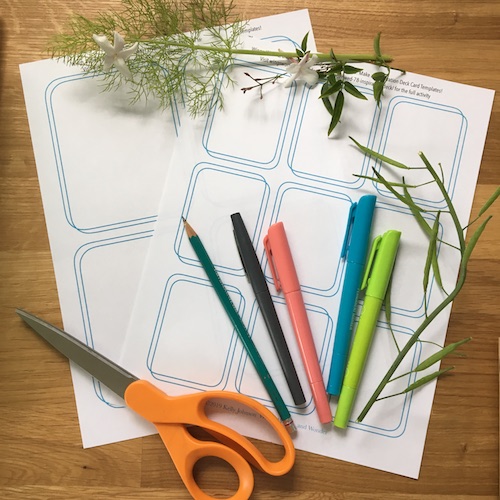 Preparation
Decide on a nature inspired theme for your deck. Maybe it's flowers, sea animals, birds, constellations, stones, trees, gardening, clouds…. whatever you like! (Need an idea? Check the "Extensions" section below.)
Decide on what size you would like your cards. In the template pdf, I created 2 sizes of cards to choose from – approximately 21/4 x2/34 or 3.5×4.5 inch sized cards. You could also go free form make your cards any other size or shape you like. or keep it super easy and use index cards.
Then, decide on how many cards you want in your deck. This is wide open. You could have 22 – 222! You can always start small and add more cards over time.
Print off as many pages of templates in the size of your choosing that you need for the number of cards you want.
Cut out the cards.
Procedure
Now that you know your theme and how many cards you will have in your deck, find that same number of quotes, words, names, thoughts, or other inspiring words on the theme. For example, if you chose gardening as the theme for your deck, seek out quotes, thoughts, or words on gardening that inspire you, uplift you, and even make you laugh.
Then, in your sketchbook, for each quote or word decide what you will draw, paint, print, collage, etc. to illustrate each.
Once you have your quotes and image sketches decided upon and your deck of blank cards cut and ready, start creating the art on the cards! Place the words on one side and the art on the reverse.
Optional: When you complete the cards, laminate them to make them more durable.
Use this deck as a tool for inspiring your everyday creative nature connections in any way that feels right to you!
Extensions
If doing this with adolescents, incorporate photography, or even design the cards completely digitally and then print out.
If doing this with children, make a duplicate set of cards and play memory or go fish types games while engaging the children in dialogue about the quotes and themes.
Need an idea for a theme? Go place-based and design your deck around a favorite nature spot and make a card for each bit of nature you love to encounter on a certain beach, trail, forest, field, stream, ocean, lake, park, garden, you name the place! Then, gather bits of history, prose, poetry, or simply adjectives that describe your special place. It could even be a place from your past — or what about an imaginary place?!
---
What theme will you choose?
Share in the comments below!
Then, share images of your cards on Instagram #wingswormsandwonder #wonderwednesday
Remember to tag me @wingswormsandwonder too!
Seeds to Sprout:
Click to check out my newest nature journaling prompt card deck, The Creative Connections Inspiration Deck! It's pocket sized and gorgeous, if I do say so myself!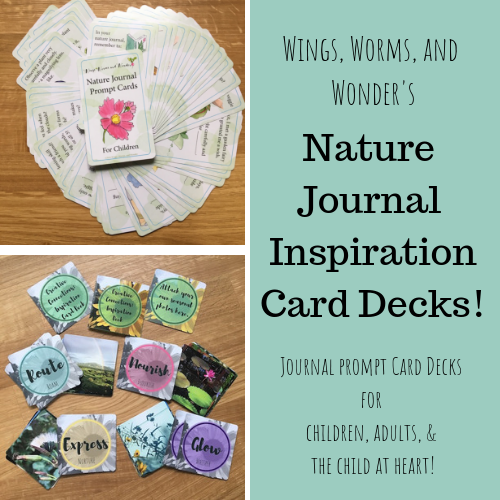 Want to learn more about using card decks as inspiration and motivation in your creative practices and everyday life? Click to check out the course Pull Pen Paint I'm guest teaching in! Early bird rates are in effect through 2/28!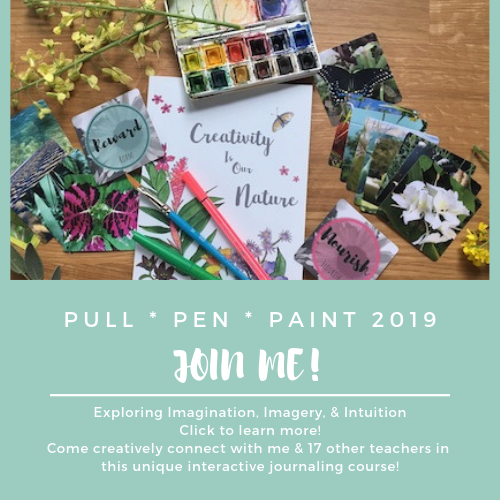 Click to check out the previous blog post Ekphrastic? What the Ek is That? for a bit of inspiration on using words to describe beautiful images – art and nature
Learn more about the history of oracle cards from a lecturer at MoMA. This is a great article resource to add historical context if doing this activity with adolescents. It's where I got the historic cards image above.