---
It's part 3 of our Exploring color series and this week we're looking at the palettes that make up seasonal moods and feelings.
Throughout the year, color affects us in obvious and subtle ways – the pinks and yellow of spring, the rich greens of summer, the reds and golds of fall, and the blue and white of winter. Nature's colors influence our lives and cultures in wonder filled ways!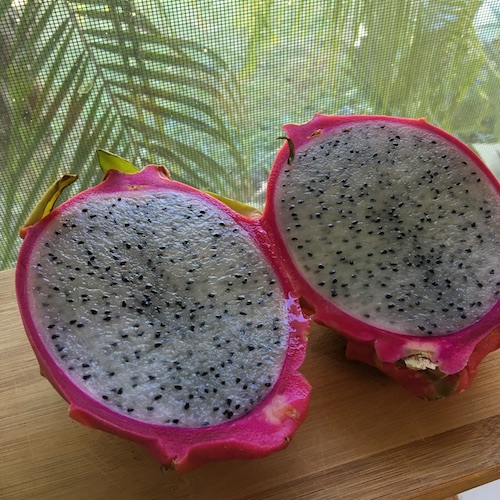 If you've been playing along, and did more research on Lenclos from post 2 in the series, you especially discovered a treasure trove of color and culture imagery! 
You may also have discovered some new ways in which color affects your moods and your art. Have you taken the info from Part 1 of this series and experimented with using color to alter your mood? How did it go?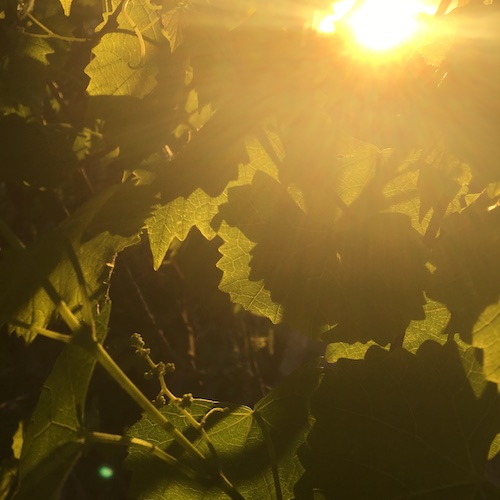 So what is a seasonal palette? It's basically the color palettes in our physical and cultural environments throughout the year.
There may be overlap in the palettes and cultural influences, or they may be distinct. For example – if you live somewhere very snowy, nature provides the raw umber, blues, and whites, while human culture provides the warm yellow and orange glows of a wood stove and fresh baking breads.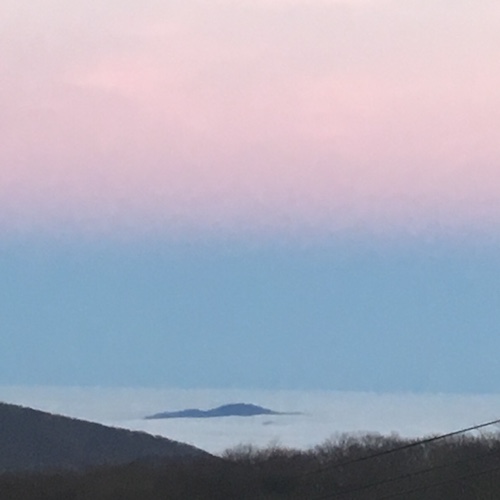 This wintery palette seems distinct at first, but if we consider the warm sunrise colors from nature and the cool silvers of housewares and holiday decorations we see some overlap. Tracking seasonal palettes through the year cycle is a fun nature art journal project. And travel add some unique color bonuses across our home palette too!
---
Seasonal Palette Ideas:
Snowy Palette –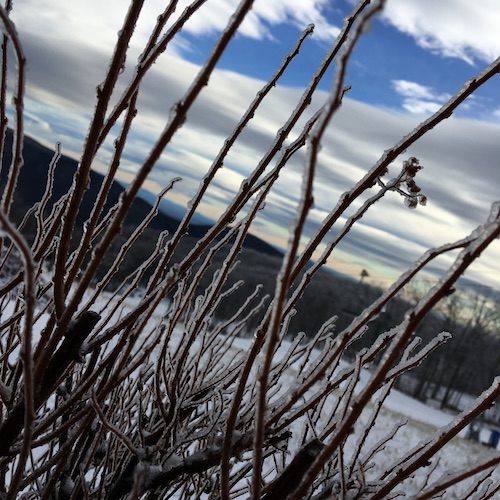 Use primarily cool palette colors blues, purples, silver, white, sepia, gray, and perhaps even sparkles and glitter!
Summer Fun Palette –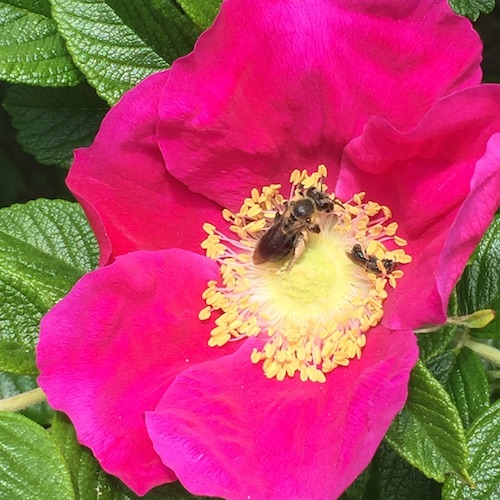 For everyone in the Southern hemisphere, summer is rapidly approaching so break out a rich spectrum of greens and accent with pinks and yellows.
Ceremony Palette –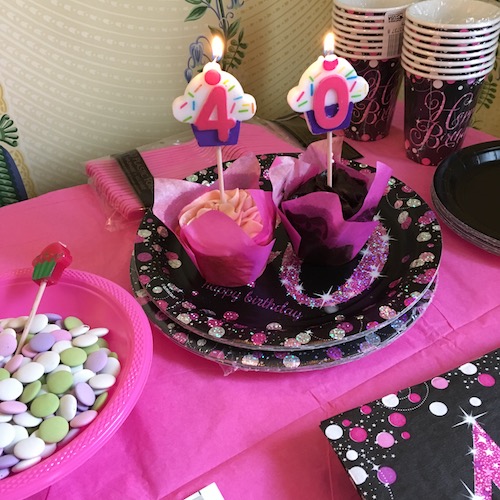 These are the colors of your spirituality and colors of ceremony. For example:
blue and gold Channukah colors
your favorite birthday party colors (my birthday is in December and pink is always in the palette!)
pink and orange Diwali colors
orange and black Halloween colors
red and green Xmas colors
red, back, and green Kwaanza colors
purple for Ramadan/Eid Al-Fitr
red, purple, gold Saturnalia colors
red and pink Valentine colors
Solstice Palette –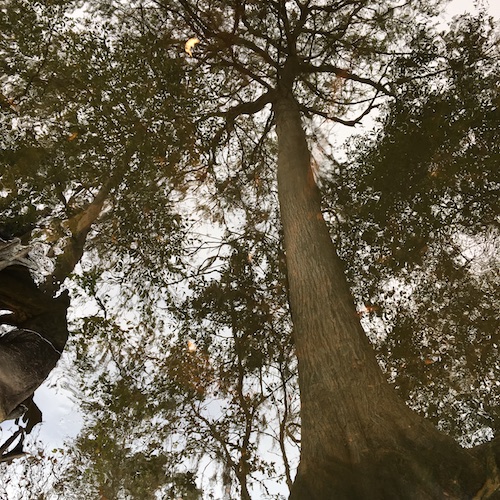 Go for greens, earth tones, night colors, cool colors, with pops of fiery candle colors. (And maybe some silver or gold sparkle too!)
Hygge Palette –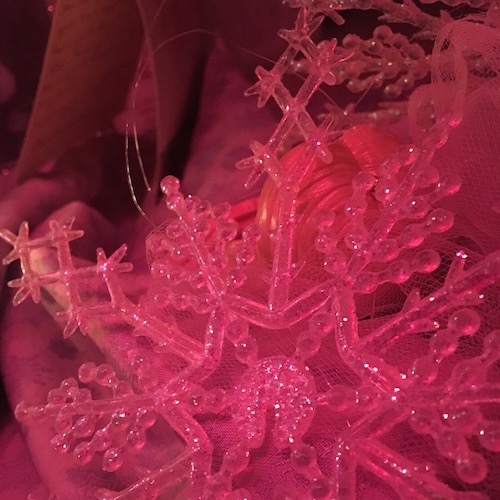 Think warm, cozy, glowing colors, the color of a cup of tea or hot chocolate, the color pattern of a cozy sweater or blanket, and the glow of a evening gathering of friends.
Local Nature Palette –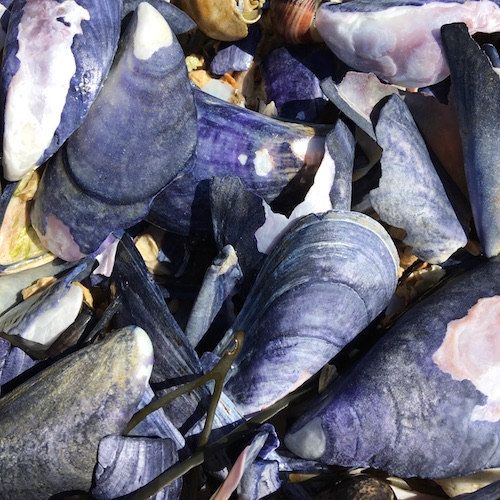 This one is great because it is so place connected and specific. Mountains, seashores, meadows, forests, cities – they all have a palette to share in every season!
In warm tropical climates you'll have a primarily warm color palette with pinks, magenta, and pops of green leaves and blue for the skies.
In temperate climates your palette will be primarily cool blues and purples, with pops of warm for the sunrises and sunsets.
In desert climates you'll have the reds and oranges of the rocks and sands – siennas, tuscans, and golds.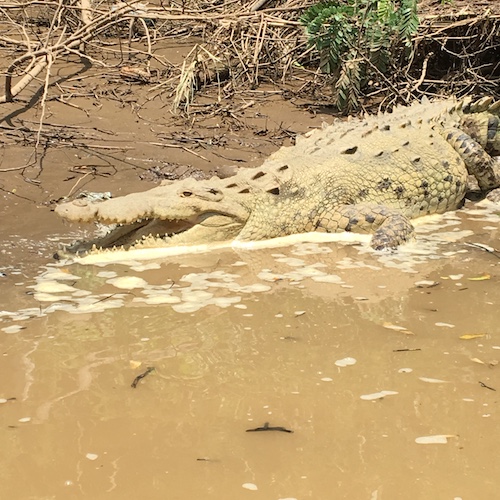 ---
Explore Color with Wings: Part 3 Activity
So as you can see, both culture and nature affect our seasonal palettes. So to explore that observation further, in this week's activity, choose a seasonal palette to explore in your own journals. Use an example from above or invent your own!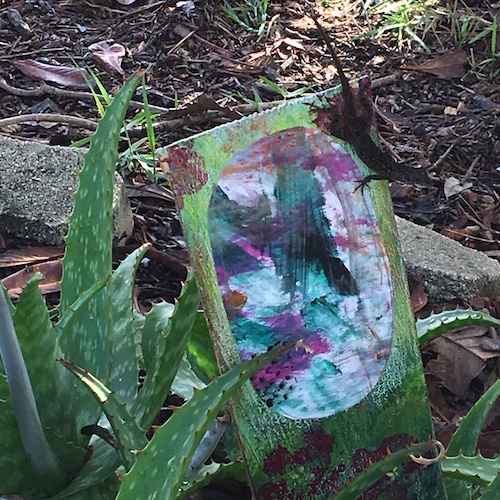 (Garden art by @outsideartstudio)
You could create an abstract palette using primarily color marks and no representational forms, or create a scene or collage of imagery from your seasonal environment.
Maybe even try both abstract and representational projects using nature influenced and culture influenced seasonal palettes?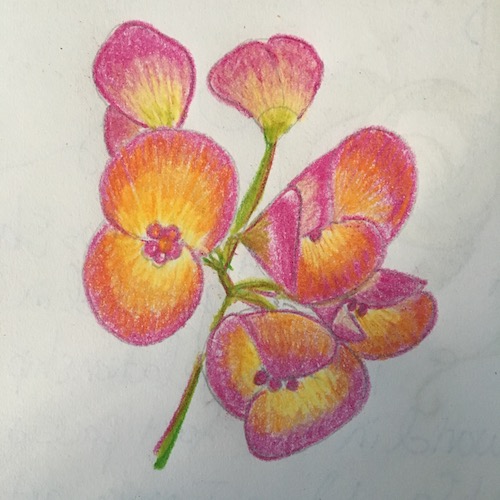 Have fun exploring the colors of the world and culture around you as we head toward the Solstice Dec. 21! And remember have pictures of your 3 activities #'d and posted on Instagram by November 27 to be entered to win a spot in my ecourse Connecting With Color! (Details below.)

Which color palettes do you tend to gravitate towards – warm or cool?
Share in the comments below. 
Share your Activity images and findings on Instagram #explorecolorwithwings and @wingswormsandwonder
Seeds to Sprout:
Check out Part 1 of the Explore Color with Wings series, Color as an Influencer here.
Check out Part 2 of the Explore Color with Wings series, Masters of Color here.
Want to explore creating Palettes of Place a bit more? Check out my class Palettes of Place here! Paint abstract palettes in watercolor!
The giveaway is over, but do still share your images and findings with us on Instagram! Use the #explorecolorwithwings Follow and Tag me @wingswormsandwonder too so I can see!
On another different, but equally creative note, Watch the replay of my Montessori Foundation webcast – Give Nature for the Holidays here! Get lots of great ideas for giving green gifts that won't get re-gifted and will create memories for a lifetime.