---
The newest Wings, Worms, and Wonder book
Draw Yourself Back to Nature:
Creativity, connection and art-making with the natural world
is the perfect guide for everyone seeking to connect with the nature right outside their door through art and creativity!
Novice to advanced, regardless of experience (with art or nature) this Wings, Worms, and Wonder step-by-step project-based book will guide you on your nature journaling journey!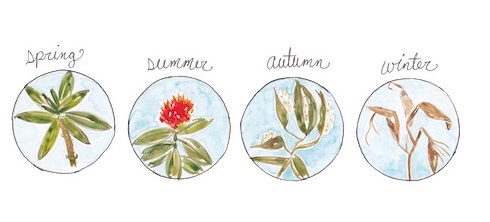 ---
Would you….
…like nature journaling and creative connection to be an integral part of your life?
Are you…
…seeking step-by-step guidance to grow your painting and drawing skills?
Does discovering…
…natural wonder, sparking creative motivation, and developing confidence, style, and skill, all while exploring art-making techniques seem like the next step for your nature & art journal practice?
Yes?
Well, it sounds like you are ready to draw yourself back to nature!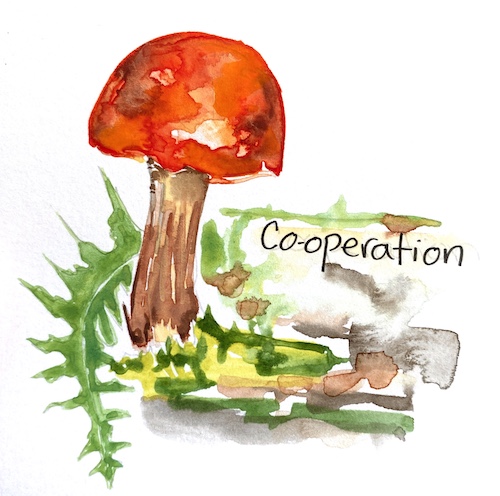 Journey with award winning author Kelly Johnson through the book
Draw Yourself Back to Nature: Creativity, connection, & art-making with the natural world
to draw, paint, print, gather, and explore:
* experimenting, refining & growing nature journaling and art-making techniques,
* deepening personal nature connections via creativity,
* developing personal aesthetics and styles,
* experiencing the joys of a creative practice,
* strengthening connections with the natural wonders waiting right outside your door.
---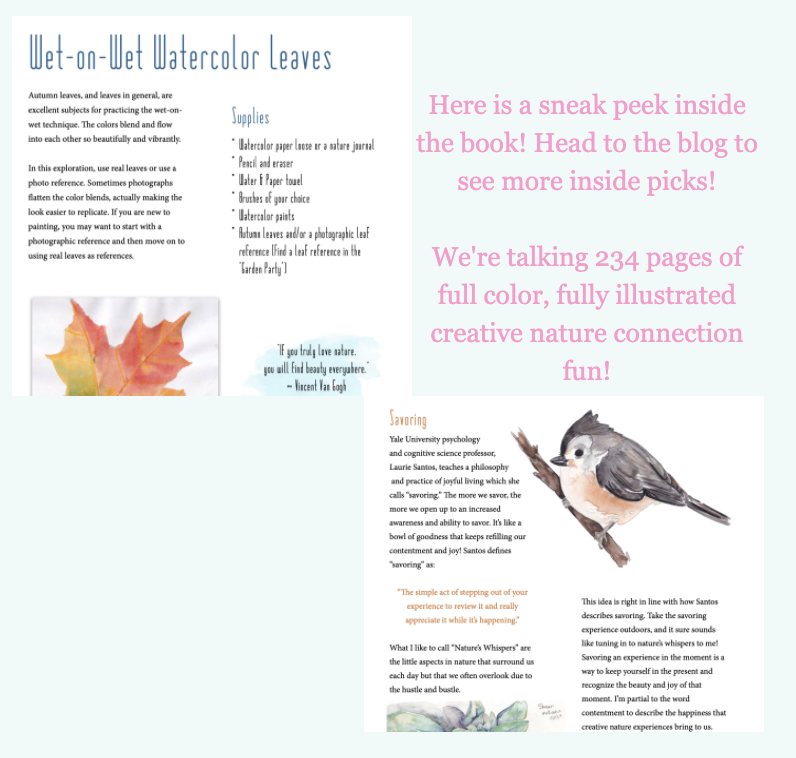 Within this full color illustrated book you receive:
*Over 30 guided Explorations to develop your art-making technique and style
*Over 50 Wonder Boost creative nature connection ideas and resources
*The peace and joy that grow from the practice of practice, creative focus, and time spent with nature
*Access to the exclusive Wings, Worms, and Wonder "Garden Party" webpage resource
---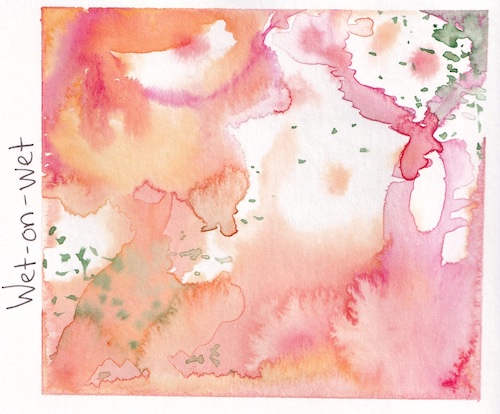 Draw Yourself Back to Nature, the book,
guides you step-by-step to
taking your drawing and painting skills to the next level.
Through over 200 pages of full color illustrated guided technique Explorations, coupled with inspiring ideas and concepts, you will gain confidence to express your nature experiences on your journal page in your artistic style and in the ways you find up-lifting.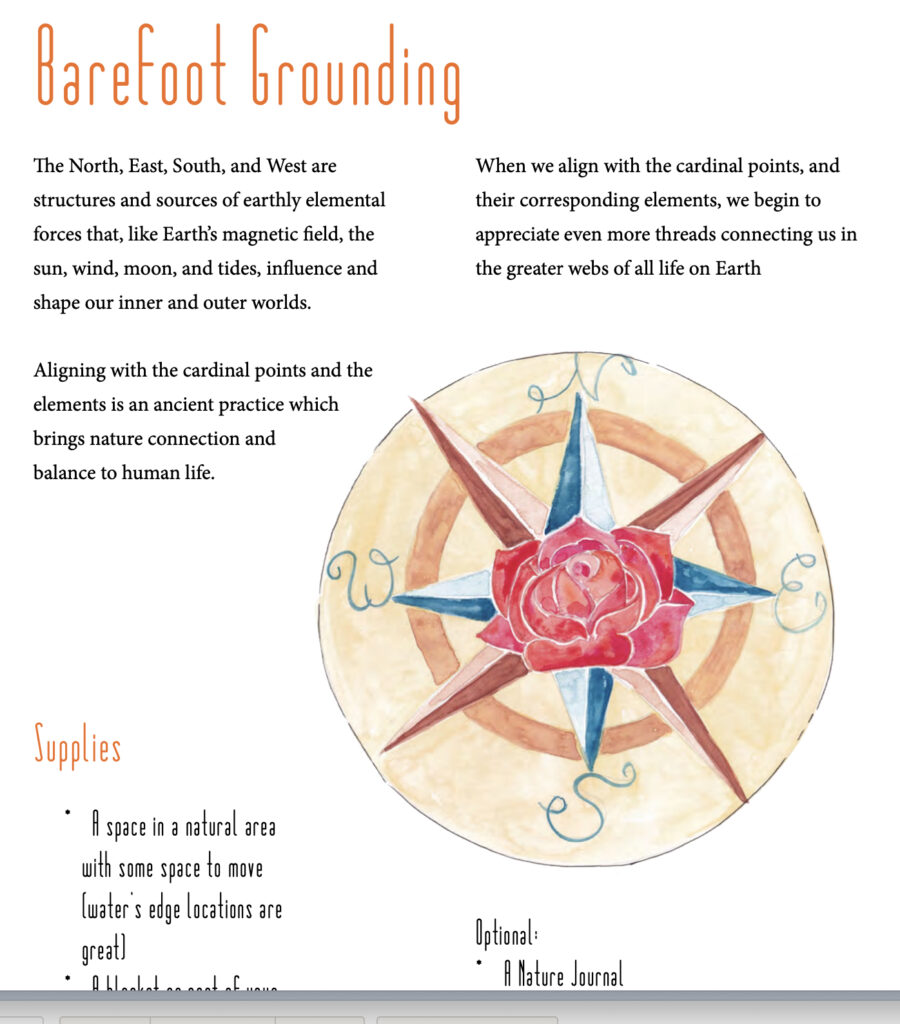 Learn watercolor & drawing techniques + when and where to use the techniques in your nature journaling and art-making journeys!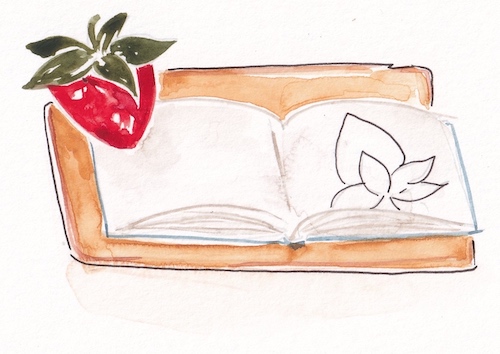 This book aims to motivate you to cultivate your nature art journaling practice, resulting in the peace and joy that grows from deep connections to the wonder filled web of nature right outside your door.
By means of the centuries old practice of expressing the human and nature relationship through art, the Draw Yourself Back to Nature journey deepens our understanding of the aspects of nature that inspire us most.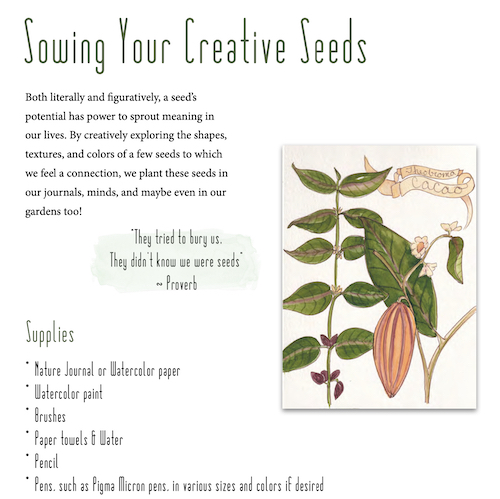 Each aspect nestled within the pages of
Draw Yourself Back to Nature
helps you:
* hone the skills and knowledge you already posses,
* refine and grow your painting and drawing techniques,
* and build confidence in your abilities – all while inspiring you to explore new realms of both the natural and art worlds!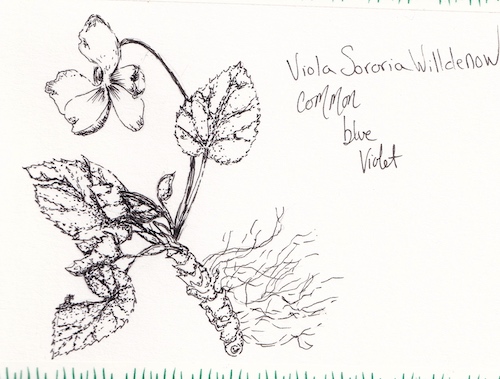 ---
I am very happy to say that thanks to popular demand, and after many requests, this is finally…..
…a Wings, Worms, and Wonder book with
projects specifically for adults!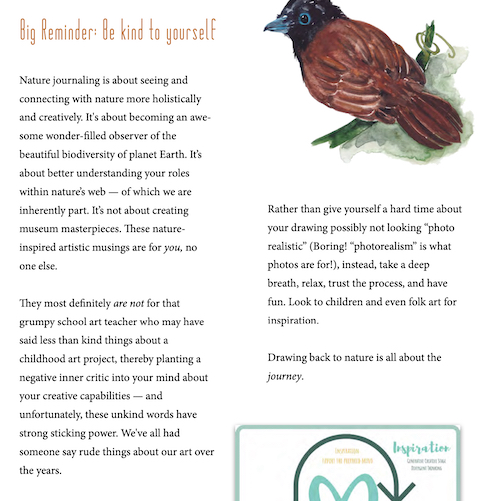 Grown from the signature eCourses "Draw Yourself Back to Nature," "Draw Deeper Into Nature," and "Connecting with Color," this book compliments and expands on the art techniques, projects, and nature connection concepts presented in the self paced video courses.
It is designed to be used independently from the eCourses – but it also expands on and supports them!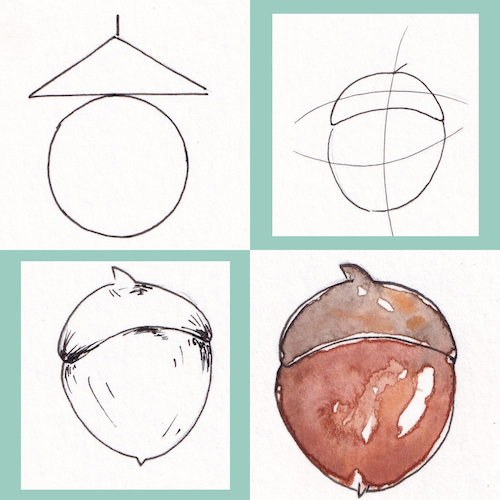 Draw Yourself Back to Nature, the book, is also appropriate for many adolescents.
It works great as an interdisciplinary cross curricular nature art curriculum for:
secondary level students in Montessori schools,
formal middle and high school classes (think biology & botany field journal work & arts classes),
non-formal education centers (nature centers and science & art museums),
and adolescent level homeschool environments!
---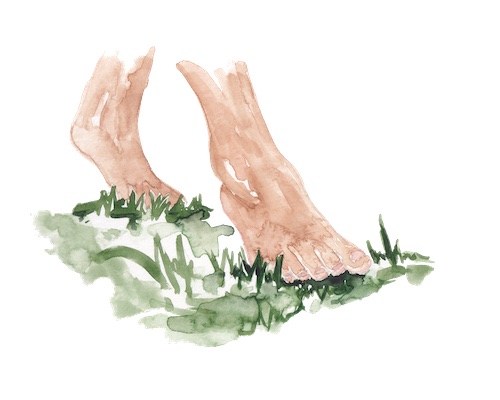 Draw Yourself Back to Nature is now available!
Order your copy of Draw Yourself Back to Nature: Creativity, connection, and art-making with the natural world in 2 ways…
As a signature set with the limited edition Wings, Worms, and Wonder + Viviva watercolors set!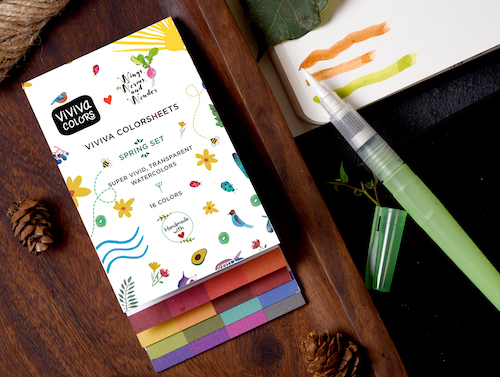 2. Solo, book only through the Amazon link button. This is also the option for international orders! Click here to order your copy!
---
But, you don't have to take my word for it…
The reviews are rollling in!
"Kelly Johnson is an endless wellspring of nature connection ideas and inspiration. This book will show you how to use creativity as a tool for discovering more about nature and begin to explore the world around you with curiosity and wonder."
Bethan Burton, International Nature Journaling Week
---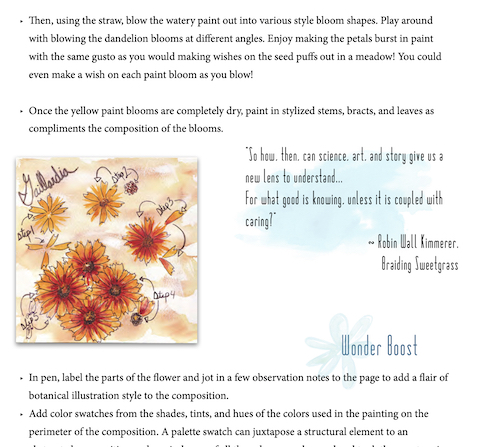 "I have long admired Kelly Johnson's enthusiasm for combining Creativity with Nature. Both are integral to our humanity – being connected to our Creative Instincts and being connected to the Earth through Nature. Kelly's book helps us to do both, with a LOT of Creative Play, which is always a wonderful way to absorb learning about the vast world of Nature that surrounds us.
Mother Earth needs healing, as we all do, and Kelly is an excellent guide toward facilitating this healing as she helps us really see the world of Nature through the creative play of drawing and painting what YOU see in Nature.
You don't need to be an artist to use this book, all of the exercises are fun, creative and accessible to all ages. However, you might find you have developed into an artist when you've built your personal practice of exploring and journaling your observations about Nature!
I highly recommend this book!"
Monica Moran, The Creative Beast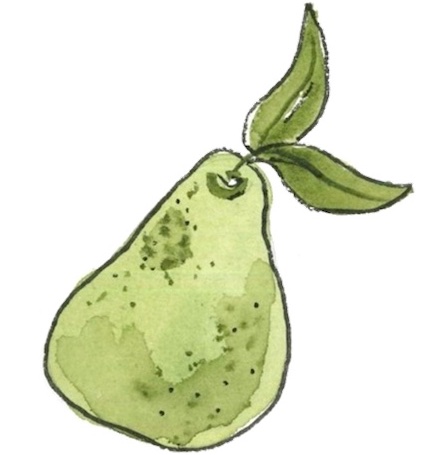 ---
Drawing and painting in a nature journal is a wonder-filled way to slow down, decompress, and creatively connect with the joys of the natural world.
Through the step-by-step projects and guided experiences in Draw Yourself Back to Nature, you'll explore how to make the small wonders of nature right outside your door a conscious part of every day life.
By developing techniques and skills in drawing and watercolor painting, along side small practices for boosting creativity and mindfulness, you'll discover how the peaceful benefits of nature connection gained through art-making grow across so many areas of life!
Order your copy today & start Drawing Yourself Back to Nature!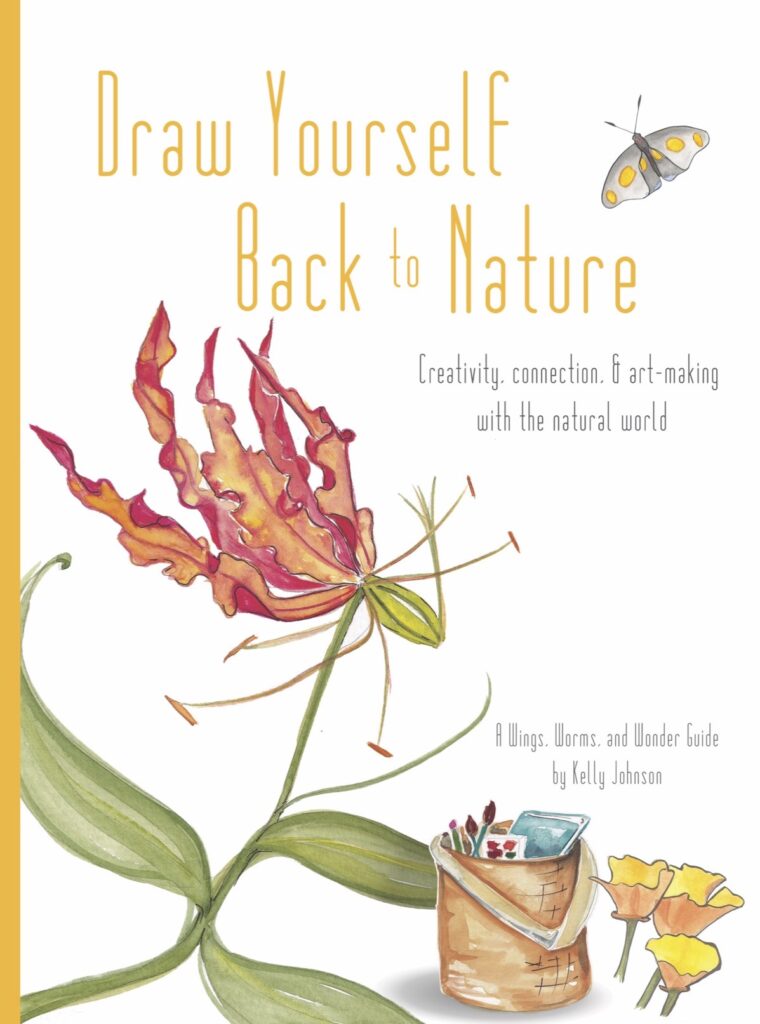 ---