This week is a special week! Wonder Wednesday is bringing you not only a project, but an amazingly inspiring interview with
Ryland King
of
Sprout Up
, a California based environmental education organization that integrates children, art, and environmental education in amazing ways.
I met Ryland at the North American Association for Environmental Education conference in Oakland this past October. He was part of a panel discussion titled "Stories From Youth Activists." This panel featured 3 activists tackling topics ranging from advocating for marine and dolphin protection to engaging college students in environmental justice to Ryland's work, which he began in college and has continued to grow, of bringing engaging environmental education to 1st and 2nd grade students in northern California free of charge.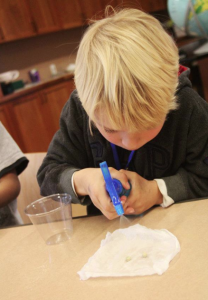 As you can imagine, this was a very inspiring discussion. When Ryland said,
"A child's voice can create adult change,"
I knew right away we were kindred spirits. Then he followed that up with,
"When a child can speak confidently and knowledgeably about a topic, people listen,"
and I knew I had to meet this guy!! So after the workshop I went up and asked him if he would be interested in letting me interview him for my blog and he enthusiastically said yes, to which I was psyched! Based on his presentation I knew we were approaching the ideas of creatively connecting children to nature through fun and wonder with very similar methods. And I must admit, that I really wanted to share his energy over here on the east coast with all of you!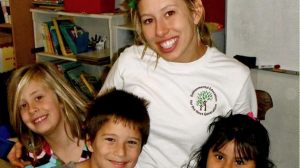 Sprout Up
is a not-for-profit organization
"driven by passion, hard work, and fun—altogether creating a formula for endless inspiration to entire communities"
– check out their mission and company overview below! Then like the Sprout Up
Facebook page
and get connected!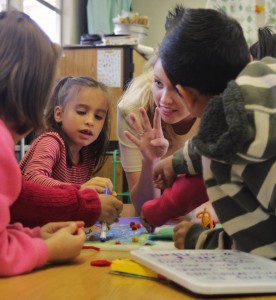 "We believe the youngest members of society create the biggest change. We connect the passion of college students to the curiosity of 6-8 year-old children and their families through engaging activities, experiments, and discussions. We strive to amplify sustainable action throughout communities, from the youngest members of society up."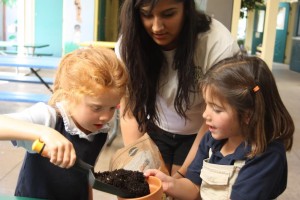 "Sprout Up provides free, college student led environmental education programs to 1st and 2nd grade classrooms in public schools throughout California. Our college student-instructors teach children vital concepts in environmental science and sustainability during the earliest stages of their educational development. Through learning that's both fun and meaningful we get kids thinking in new ways about the world that surrounds them, inspiring them to bring the message of environmental stewardship home to their families and friends."