---
Depending on where you live, talking about the climate crisis can encompass a spectrum of emotions from confidence to hesitance to trepidation. But in my experience, people generally like animals. I say, let's encourage people to get involved with environmental science through the lens of animals, birds to be exact.
Birds are great. They fly, they have pretty colors,  are powerful, hunt and eat near humans, sing interesting songs, and are generally fun to observe for all ages. So this month, we're jumping in on some citizen science with the Cornell Lab of Ornithology's Great Backyard Bird Count!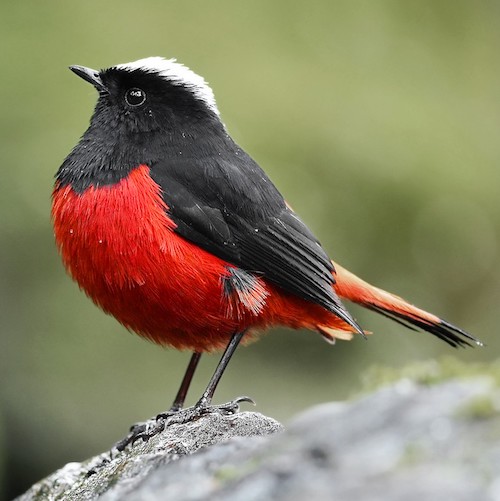 "Launched in 1998 by the Cornell Lab of Ornithology and National Audubon Society, the Great Backyard Bird Count was the first online citizen-science project to collect data on wild birds and to display results in near real-time.
Now, more than 160,000 people of all ages and walks of life worldwide join the four-day count each February to create an annual snapshot of the distribution and abundance of birds." (credit)
Participating in a global citizen science event (and inviting friends and neighbors to participate with you) is a community building venue that gets people connecting with nature, and with their human communities. It helps those otherwise not connected to the shifts in natural rhythms observe first hand how our climate is warming. It's a graceful way to let the proof be in the pudding.
No one's outlook changes by fighting and finger pointing, but hearts and minds are changed through connections and primary experiences.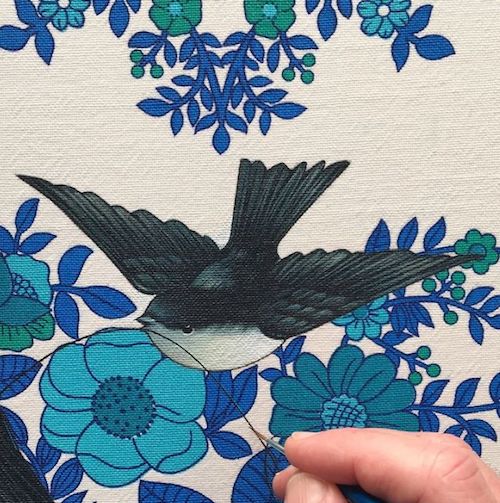 "Engaging non-professional volunteers in scientific investigations allows researchers to collect such information on a larger scale.
This approach to data collection, known as citizen science, has been useful in tracking trends associated with a changing climate such as earlier bloom times for plants in the spring, altered arrival times and locations of migratory birds, earlier and longer allergy seasons, and shifting habitats of frogs, pollinators, and other US wildlife.
Using citizen science to collect more information allows scientists to better understand what is needed to develop management plans on how to adapt to a changing climate." (credit)
There are lots of citizen science projects out there involving everything from frogs, to butterflies, to tree leafing.
The Great Backyard Bird Count is a great one because it is easy, and can be conducted in urban, suburban, and rural environments by anyone who can count – which is great because even toddlers can join in the fun!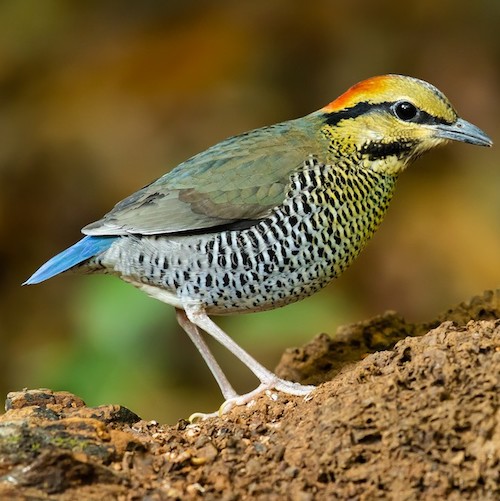 The 2020 Great Backyard Bird Count is February 14-17
This count is also a great activity to get tech savvy (or tech obsessed) kids and teens and adults outside connecting with nature with you.
How about plan a bird count with your students (on Friday 2/14 or Monday 2/17) in the school yard, allow time to nature journal, and then share a snack of sunflower seeds.
Or how about a counting date with your Valentine or "Gal-entine"? Include a stroll through a park while counting and then a cozy picnic of seed cheez, crackers, and your favorite hot beverage.
Let's get planning a Great Backyard Bird Count extravaganza!
---
Wonder Wednesday 89:
Bird Counting for Climate
Materials:
The Internet
Eyesight and the ability to count
A tool for keeping track of the birds you count, so pencil and paper, phone notes, or whatever you like.
Optional supplies – Nature journal, art supplies, cameras, the eBird Mobile app, binoculars, anything that keeps you comfortable outdoors

Bird-centric celebration snacks and activities
Preparation:
Register on GBBC.org by creating a free account. (click here to register or download the free eBird mobile app)
Read through the Instructions PDF to make sure you understand how the count and submission of observations works (Download here: 2016updates_english_downloadableinstructions or through the registration link above)
Plan and schedule day/s and time/s between February 14 and February 17, 2020, to count birds for a minimum of 15 minutes per counting session.
Decide where you will count the birds – it can be anywhere you like outdoors! Multiple locations and times are great too!
Decide who you will invite to count with you – students, family, friends, neighbors, or strangers!
Optional Prep Ideas
Create a party around the counting! Don't let the weather stop your nature connecting fun – remember there's no bad weather, just the wrong clothes, as the Scandinavians say! Prepare well and enjoy the weather.
Think what could be fun that celebrates your local nature – a backyard outdoor fire circle, park picnic, block party, beach day, woodsy hike, or a combination of a few of these ideas.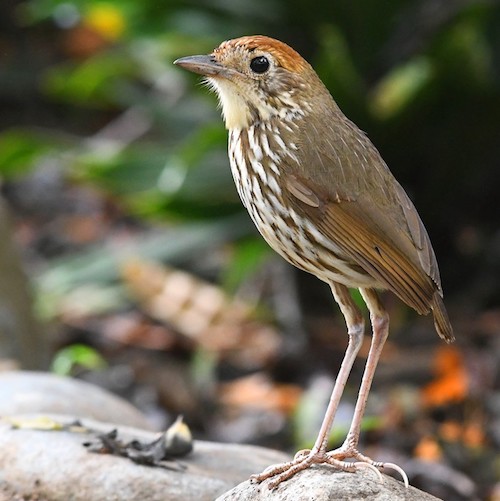 Procedure:
It's easy – Count, Estimate, Enter! Simply follow the info and instructions on the pdf above.
On the days and times you've chosen to count, get out to your chosen locations and count some birds! Birds can be counted in literally any outdoor location for 15 minutes or longer.
Bring your bird counting documentation tools so you can remember the locations and how many birds were counted.
Each new day and location gets it's own new count submission.
Once you've finished counting for the day, or the weekend, go into your account on the GBBC site or eBird app to the "Submit Observations" tab. If you're using the app you can add the birds on location.
Worried your count may not be exact? That's okay! Just make your best estimate.
Don't know the species? Don't worry! The website and app submission sections offer lists and photos of birds in your area to help discover the species. Bird finder apps are also recommended on the website.
Incorporate a creative connection aspect to your count. Make this STEM activity a STEAM activity! Draw birds, write poems about birds, and read stories about birds and birders. See the links below in Seeds to Sprout for bird themed Wonder Wednesday creative connection activities.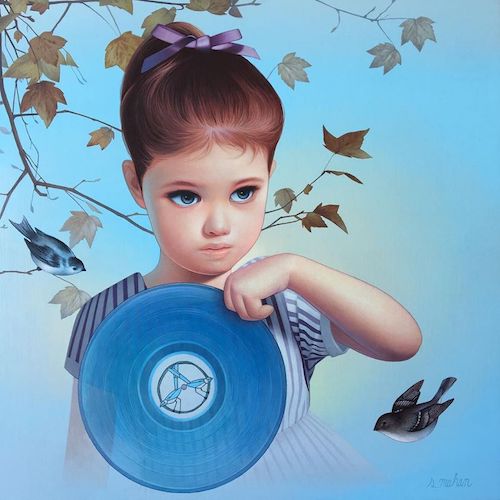 Don't let not knowing the species (or anything about birds even) prevent you from counting! This is an activity about learning and connecting. Like Rachel Carson reminds us, "It's not half as important to know as to feel."
Optional Counting Event Ideas:
If you plan a group count party, offer the registration link and the instruction pdf in the invite. Encourage the guests to create their own accounts before the party. Then, plan a time to submit the data together during the party.
This helps assure the data actually gets submitted. It also gets the guests involved on their own "turf", and perhaps even keeps them engaged beyond your party with other citizen science projects offered through the Cornell Lab, such as project Feeder Watch.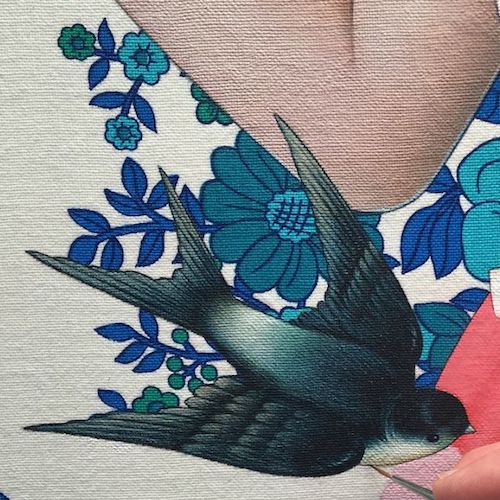 Counting at school with your class? Get the whole school involved with a bird count school wide theme. Register each class to submit their bird counts, count at different times of day, share a bird themed snack of the school's choosing, make bird themed art projects and feeders for the school yard, and compare the count data to discover patterns. Use the day to meet STEM goals and science SOL requirements in a fun way.
Have older students compile the data and present it to the school community (including parents) in bird celebrating and educating presentations and posters. (Want to take this idea further? Pair the count with the "Bird Day" activity in my book Wings, Worms, and Wonder!)
How & where will you count birds?
Share in the comments below!
Share pics of your Bird Count experiences on instagram #wingswormsandwonder
---
Seeds to Sprout
Get started creating your Great Backyard Bird Count account and learn more about the project here.
Learn more about the Great Backyard Bird Count and ways to stay involved all year here.
Download the great Backyard Bird Count Instruction PDF here: 2016updates_english_downloadableinstructions
* Draw a winter cardinal step-by-step in this Wonder Wednesday 65 activity
*Make a tea cup winter bird feeder in this Wonder Wednesday 19 activity
*Make bird seed bagels (for humans and birds) with this Wonder Wednesday 8 activity
Learn more about why citizen science is effective for teaching about climate change and get links to more citizen science projects.
Like those little backyard bird paintings? Check out the artist Sean Mahan (my partner <3) here