Over the years I have often thought about my identity and what I am choosing to identify with, but it wasn't until a few years ago that I was guided to the work of Mitchell Tomashow and encouraged to explore my ecological identity. We are getting deep this week, so take a deep breath and jump in with me! The water is perfect for exploring!
Ecological identity work is valuable for anyone choosing to engage with others on environmental topics, ideas, processes, action, teaching, or anyone wanting to get at a deeper personal understanding of their own environmental values. Thomashow describes exploring ecological identity as becoming a "reflective environmentalist" on a search to "recover and reclaim the importance of nature in one's personal development." Delving into ecological identity helps people "understand their motivations and aspirations, to clearly articulate their environmental values, and know how to apply them to professional and personal decisions."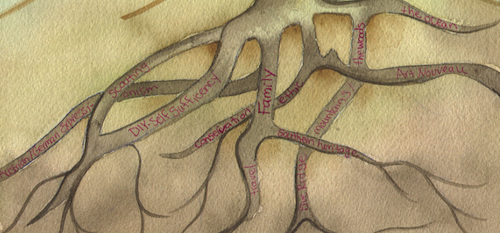 I thought all that sounds pretty important for those teaching children how to reconnect with the natural world. So exploring my own ecological identity was extremely helpful in understanding what in my past shaped the way I relate to the natural world today, how I apply my ethics to my work of helping others connect with nature, and how my ecological identity effects the choices I make professionally and in my personal life. One of the first things we do in my teacher workshops is an ecological identity eye opening activity adapted from Thomashow's course called "Trees of Environmentalism." I think this activity really gets you thinking, in a fun and creative way, about how your roots affect your fruits when it comes to environmentally engaged lifestyles and actions.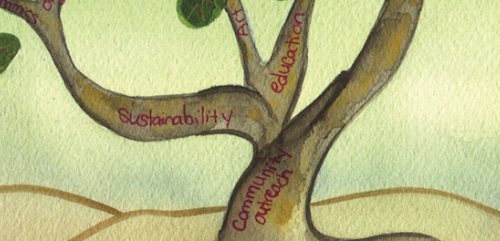 Once you come to understand your own ecological identity, you can begin to discover how your "personal values are reflected in the historical and political emergence of contemporary environmentalism." As a teacher or parent you may think that's too academic or irrelevant for those working with children, but it is actually incredibly valuable. When you teach for ecological literacy, you are stepping up and taking a role in the contemporary environmental movement as well as becoming a progressive educator. When you plant a garden and teach children how to grow their own fruits and vegetables, you are taking a stand in the realm of food politics and agribusiness. When you connect children with place through hands-on nature exploration you are planting seeds for a life long love of nature and a desire to protect that with which the child has bonded.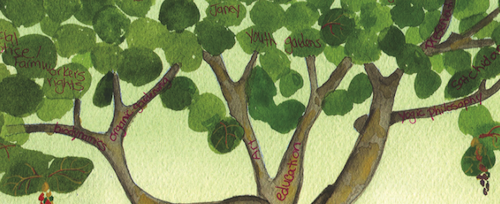 Ecological identity and ecological literacy are two of the most valuable interdisciplinary threads you can be teaching in our modern world–and perhaps two of the longest reaching. Educator David Orr describes ecoliteracy as requiring a "more demanding capacity to observe nature with insight, a merger of landscape and mindscape."  Tomashow  expands that into ecological identity work and believes that it "is complementary and parallel to ecological literacy." Thomashow highlights that, "ecological literacy creates and educational argument for teaching sustainability, ecological identity develops psychospiritual support for sustainable communities and psyches, with specific learning activities to support both goals." In turn, this perfectly supports the Nature-Study advocates' emphasis of the importance of balancing both science and sentiment when teaching about the environment. Bingo.

Orr encourages us to educate in the art of living where we are, and Thomashow asks us to connect to environmental challenges and issues through reflective learning. We must understand our place and our relationship to and within that place ourselves if we are to help students do the same. In this work, I discovered how much of an early childhood influence my grandparents had on the way I live today–from growing a portion of my own food to the practices of living simply and consciously. I also gained clarity as to the ways that social action and involvement in food justice work manifested as a response to frustration with consumer culture starting in adolescence. As an adult I have discovered ways to merge these major influences into a productive and helpful service through the aid of progressive education methodologies, ecopsychology, the arts, and the Nature-Study movement.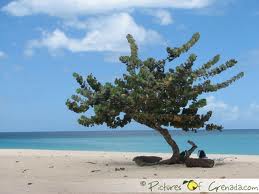 The sea grape tree is the tree I identified with for my "Tree of Environmentalism" work.
Before engaging in ecological identity work, I was almost going about this work blindly; responding and reacting from knowledge of issues and movements, but fueled by emotion over insight. Now I come to my work focused, informed, and engaged. I know my roots and I use that deep understanding to nourish my fruits! So in tomorrow's Wonder Wednesday post I am offering you the fun and insightful "Tree of Environmentalism" ecological identity acitvity. I know you will glean as much from it as I did, making yourself a stronger, more effective educator for ecological literacy. I can't wait to hear what you discover!!
What environmental topic are you most passionate about today? 
What root do you think that fruit is nourished by?
Seeds to Sprout:
Be sure to get the Tree of Environmentalism activity on tomorrow's Wonder Wednesday post! Don't miss any Wonder Wednesday activities! Have them delivered straight to your inbox by signing up for the monthly newsletter at the bottom of the Wings homepage! You will also get a free nature journal video tutorial special for when you sign-up!
Mitchell Tomashow was a professor and Doctoral director at Antioch New England University for 30 years and president of Unity College before becoming Director of the Second Nature Presidential Fellows Program in 2011. The quotes from this post are taken from his book Ecological Identity: Becoming a Reflective Environmentalist, MIT Press: 1996.
Download a powerpoint from a lecture by Thomashow at NYU on campus sustainability and ecological identity here.
David Orr is a professor and founder of the environmental studies program at Oberlin College and a board member for the Center for Ecoliteracy. Orr quotes in this post are from his book Ecological Literacy: Education and the Transition to a Postmodern World, SUNY Press: 1996.
Check out these articles by Orr written for the CEL.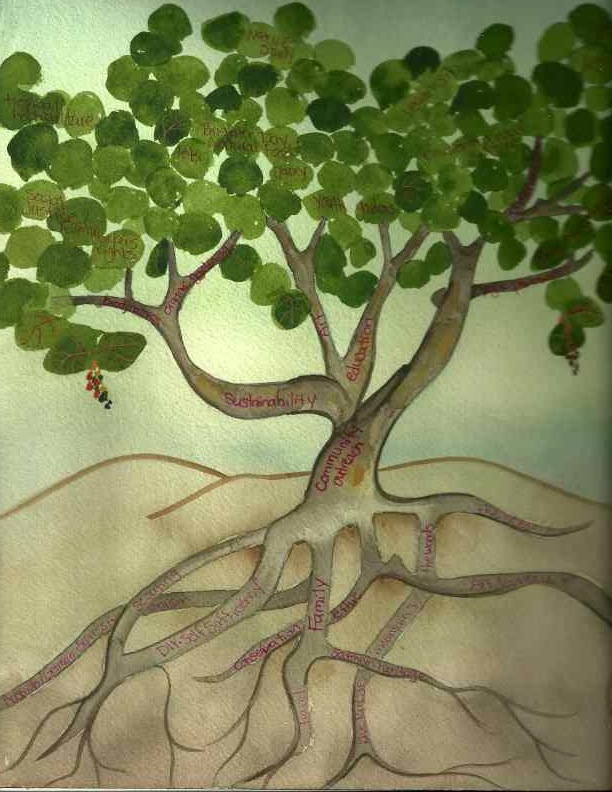 Here is my full rendition. The multi trunk aspect of the sea grape fits with the multiple facets of my work and life metaphorically, while the fact that it grows on the beach represents me more literally.