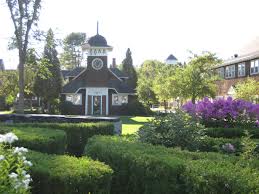 The Clockhouse at the center of Goddard's main quad in Vermont.
I was a little nervous last night because we were out of power for 7 hours and thought I may have to change this post because I would miss my interview. Luckily we are back on and so I want to let you know that this morning (Thursday 1/31/13) between 11-12, I will be interviewed on WGDR Goddard College Radio! The show is called The Goddard Hour and focuses on interesting things that alumni are up to. The woman who is being interviewed before me created a thesis revolving around the development of school gardens in the Mad River area of Vermont and then for the second half, I will be talking about my experience developing school and children's community gardens in the southeast and how that inspired me to write the book.
If you are free, give it a listen via live stream at WGDR.org
My Graduate work was such a life fulfilling experience and I believe that Goddard was a key element in that being so. Sure I had this idea to write the book and could have done that without Grad school, but I sincerely believe that the book never would have been what it is and I never would have been as prepared to present it to the world had I not attended this school. Just the other students alone would have made the experience life changing, but the advisors vast knowledge base and real world experience in their fields provided the ingredients for magic to happen! If you are thinking about going back to school, you may want to look into Goddard's low residency programs. They really fit real life.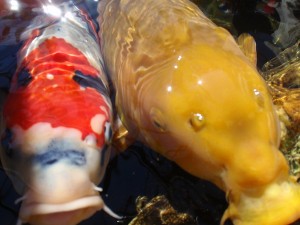 Friendly goldfish trying to eat my fingers in San Diego's Balboa Park
Seeds to Sprout:
Check out Goddard College and their progressive education philosophy here.
Here are some links to the wide variety of what some of my fellow alumni are into:
Explore place, family, and environment at the blog Catawba Bean (PS Samantha will be featured next month!)
Explore and "(re)introduce the healing and empowering art of creative expression to those searching for authenticity, self-acceptance, balance, purpose, and meaning" at Wisdom Within, Ink
Listen to the humorous side of environmentalism at the podcast Ecohypehn
Explore changing consciousness and the human relationship at Evolutionary Landscapes
Discover the musings of the amazing poet and author (and my thesis advisor) at Caryn Miriam-Goldberg's Everyday Magic
Read memoir, narrative, and all kinds of Transformative Literary Arts at Worlds of Change, the TLA program's site.