Happy 2016 everyone!!
Welcome back! I have missed you over the past month and am happy to be back offering you inspiration and resources for building and strengthening your creative connections with nature!
December was a month filled with unexpected events for me, as you may have noticed I kinda disappeared and even cancelled all my workshops, closed my Etsy shop, and pretty much closed up Wings, Worms, and Wonder in general. I apologize for any inconvenience this may have caused you.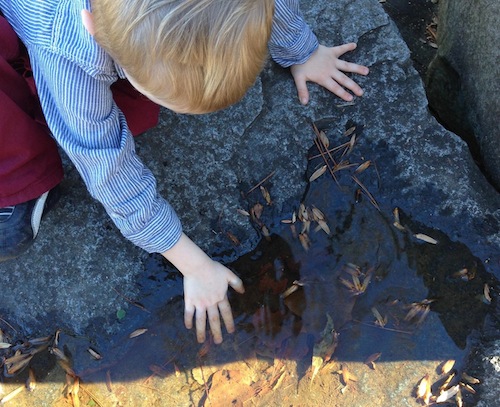 While we were on mom vigil, my partner sean was on awesome uncle duty! He and my nephew were having awesome nature adventures everyday after school. You may have seen some of their fun in my Instagram pics. I was outdoors vicariously through them!
All this was because early in the month my mom was in a critical accident, so I rushed to Virginia to begin round the clock hospital shifts with my father and sister. It has been a very scary and stressful time, spent within the confines of hospital walls, during which meditation, journaling, and my firm footing in nature during regular times has helped me keep my strength and endurance.
The good news is that she is doing MUCH better and is expected soon begin the long road to recovery from home. I am so happy about this, as you can of course imagine, and also so happy about getting back to the world of Wings, Worms, and Wonder!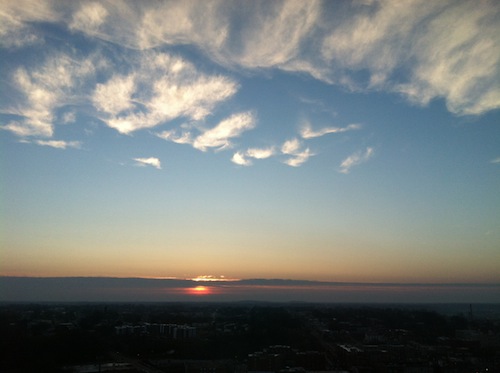 1st thing: 
Who is this Lucille?
No, I didn't have a baby over the break. Although, I did turn 39, but that's a different story.
Remember how during the holiday shopping season I said 10% of all purchases goes to the Save the Manatee Club? Well even with shutting my shop down starting the 1st weekend of December, thanks to y'all's support we were still able to donate enough to adopt Lucille the Manatee at the Friend Level! But I like to call her my new sister!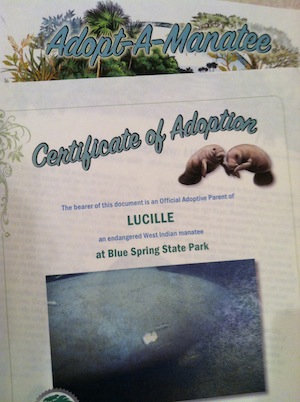 Lucille was born August 10, 1980, and is a Save the Manatee Club legacy as her mother was also an adoptee. This is why Lucille (aka Lucy) has an exact birth date. She and her mother, Luna, were the manatees from which researchers first learned the manatee distress call for when calves are separated from mothers, and from whom researchers gained many other insights on manatee behavior.
Lucille has birthed 11 calves and became a grandmother, the 1st time, in 1992, and since she is grandmother to 12 and great grandmother to 7! She is part of the largest manatee family and the first 5th generation manatee family at Blue Spring State Park!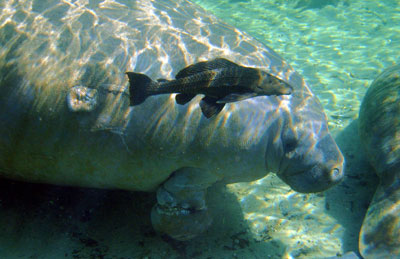 See Lucille's flipper injury?
It was due to fishing line, but luckily it hasn't slowed her down! (Photo credit)
Blue Spring State park is very near Orlando, FL, so if you find yourself in the area this winter, be sure to stop by and try to catch a look at the newest member of our Wings, Worms, and Wonder family!
Lucille has returned to Blue Spring every winter of her life, so you have an excellent chance of saying hi and wishing Lucille a happy year of the monkey! She may be a manatee, but being born in 1980 makes her a monkey in Chinese astrology, which is fitting for her curious personality!
2ND:
What about the Journey Within eCourse Giveaway?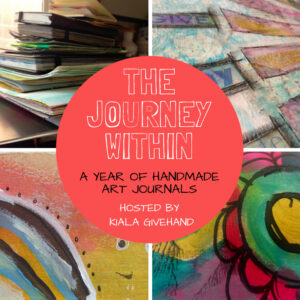 This blog hop giveaway had to go on the back burner in December, so I'm calling a do over!
New info will be coming out in the February newsletter, maybe March, so keep your eyes peeled this winter to win – and if you aren't subscribed and want a chance to win a free spot, make sure to subscribe through the link in the right sidebar!
Are you interested in making 12 handmade journals and learning 18 different ways to fill them (4 from me personally because I am a core teacher in the course and an affiliate and my 1st lesson went live today!!!)? Well then,
3RD:
What are your 2016 nature connection plans?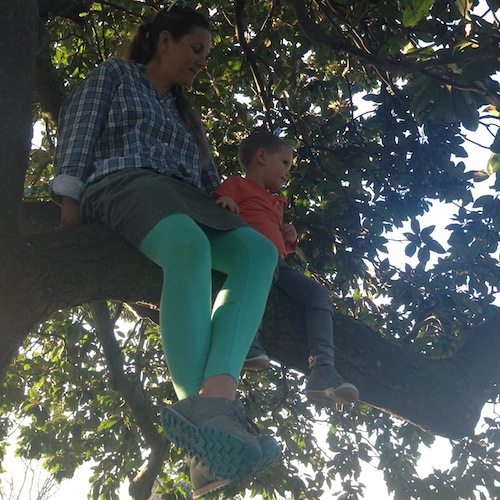 This was my one afternoon out in nature in December. We were at our favorite park, Maymont, in Richmond, Va. Don't worry, I didn't have him up as high as this looks. Sean took the pic laying on the ground 😉
Have you brainstormed any specific things you want to do or creatively connect with in nature over the course of the upcoming year?
Do you have big grand plans, plans to connect more with your nearby nature, or both?
I have both, no surprise there! My big time plan is that this summer I am finally going to visit the fjords of Norway! I am so excited!
My nearby nature plans are to do even more artwork of nature's whispers right outside my door. & I'll be having lots more fun ways for you to join the creative nature connection fun too!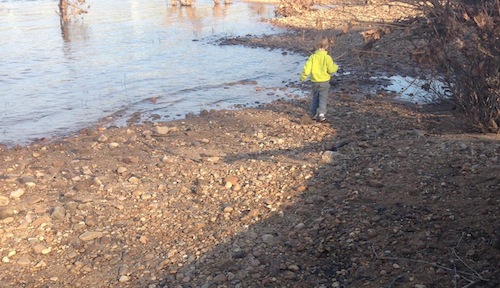 Want a few fun ideas and freebies to kick off a new nature filled year? Check out the Freebies page on this site for lots of great ideas and free fun sheets and activities!
How do you want to connect with nature in 2016?
No idea is too big or small!
Share your ideas in the comments below  
Then, share your nature pics on Instagram #wingswormsandwonder so we can see!
Seeds to Sprout:
Learn more about the awesomeness that is The Journey Within eCourse here! 
If it feels right, join The Journey Within from this link here.
Learn more about Lucille and even see her swim with her calf here!
Get lots of FREE nature connection ideas and fun sheets from the freebies page here on Wings, Worms, and Wonder!