"We are rare and precious because we are alive…
We are privileged to live, to influence and control our future. We have an obligation to fight for that life, to struggle not just for ourselves, but for all those creatures that came before us, and to whom we are beholden, and for all those who, if we are wise enough, will come after us."  
~Carl Sagan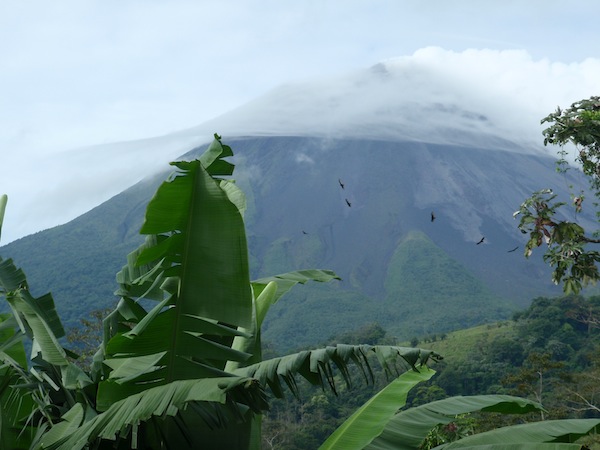 What new practices will you implement in 2014 to help preserve nature for the future generations?
Seeds to Sprout:
Carl Sagan was quite a mind with a "mission to awaken the broadest possible public to the wonders of nature as reveled by science." He had more wonder in an eyelash than 10 average people. Explore more of his work and his show Cosmos through this portal.
Want to explore the power and wonders of our volcanic earth? I took this picture at the Arenal Volcano, in Costa Rica. Every time I have been here it has been different. I have heard the earth rumble from below, I have seen lava shoot from the top, and lava tumble down the side. Whether it has been foggy or sunny, this volcanic wonder surrounded by hot springs is a place on Earth to be sure to see yourself.
Adios 2013! Check out the Old Farmer's Almanac 2014 winter weather map here for North America! Snow sports lovers will delight! Everyone else, start planning that trip to Costa Rica!