---
It's July and that means it's World Watercolor Month! We've made it through the first half of the most intense 6 months of my years alive so far – and that's saying a lot because adolescence wasn't anywhere close to a smooth ride for me.
Most of us have learned a few things, are making changes for the better on multiple fronts of our lives, and are vigilantly working toward a healthy and equitable future for all.  We must nurture our seeds. Remember, this is a marathon, not a sprint.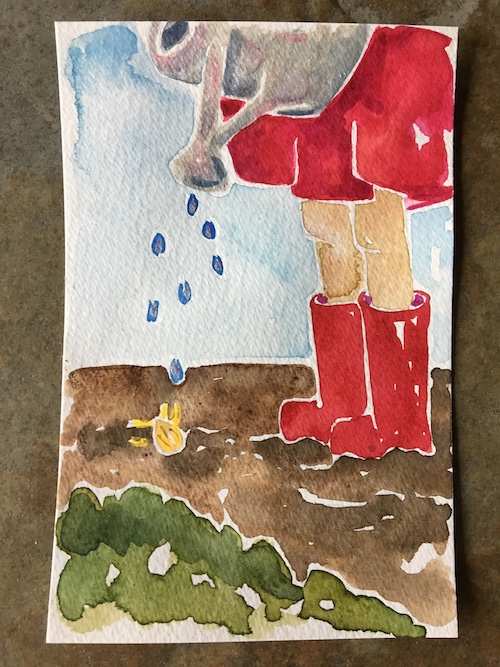 What any endurance athlete will tell you is recovery is a key part of the training process. To keep up the work of truly being anti-racist and making nature (and the world) a safe and welcoming place for all regardless of race, gender identification, age, or ability we have to make time for recovery in between action.
I bet you can guess what I'm going to say….time spent in creative connections with nature is a perfect way to keep our minds and spirits healthy and relaxed to stay energized to fight both discrimination and this virus!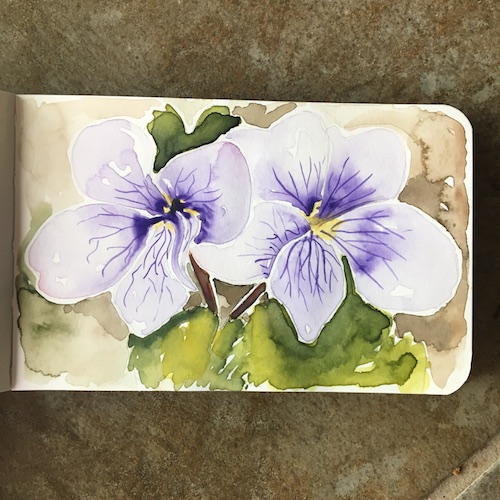 So how about joining in the fun of World Watercolor month? What is this you ask? Well….
"World Watercolor Month is an annual global charitable event featuring the ultimate challenge of 31 Watercolors is 31 Days! Yes!
That's right, 31 days when artists around the globe come together to paint the world with beautiful watercolor and help raise awareness for arts education to get art supplies for kids who need them via The Dreaming Zebra Foundation."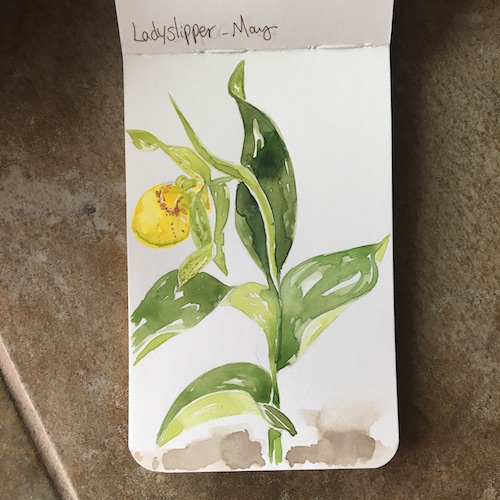 Coming together is something we could all use more of this year on so many fronts. So this could be a great way to get motivated to nature journal more and make new art loving friends around the globe in the process.
Of course you don't need to paint everyday, or have to paint their prompts. There's no requirements. Just paint the prompts you like, or whatever else you like, then post pictures of your art to your social media with the #worldwatercolormonth and get your art added to the global gallery of participants! (Use #wingswormsandwonder too so I can see!)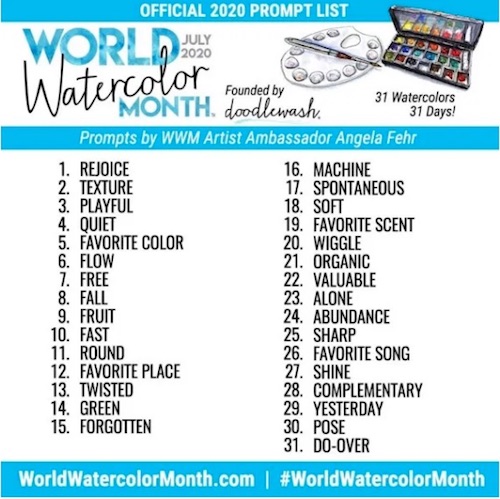 ---
The World Watercolor home site tells us..
"JOIN THE FUN!
Grab some watercolors and make a watercolor painting or sketch each day during the month (or whenever you can join in), and share your work online for others around the world to enjoy! Use the hashtag #WorldWatercolorMonth when posting your art and use it to meet other watercolor artists around the globe!
TAKE THE ULTIMATE CHALLENGE: 31 Watercolor Paintings in 31 Days!
It's even more fun to paint with friends, so plan a picnic or sketch walk in your local city and paint outside together
Have your kids try watercolor painting (and paint with them, of course!)
Support a watercolor artist you enjoy by purchasing one of their beautiful paintings or products for your home
Share the watercolor work of other artists you love
And please consider making a donation to our charitable partner The Dreaming Zebra Foundation!"

---
What is the Dreaming Zebra Foundation?
In their words…
"Research has shown that art education has a tremendous impact on the developmental growth of every child and has proven to help level the learning field across socioeconomic boundaries. Unfortunately, arts education programs are too often the first to be cut when cuts are made, so more and more children each year are missing out on the important benefits of art classes.
With your help, we can reverse this trend. We've teamed up with The Dreaming Zebra Foundation, a charity providing support so that children and young adults are given an equal opportunity to explore and develop their creativity in the arts.
NOTE: New Supply Donations Only Please
And please consider making a monetary donation! (Just $10 ships art supplies to a child!) Your donation is tax deductible and supports access to art and music supplies for underprivileged young artists."
I'll be donating all July Etsy sale profits to The Dreaming Zebra Foundation!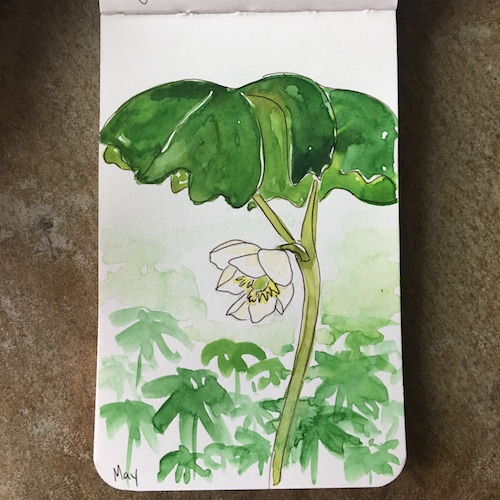 ---
I completely agree with the sentiments behind both the foundation and the watercolor challenge.
The world needs more space and resources for art creation for everyone. Making art is therapeutic, connecting, uplifting, joy filling, relaxing, builds community, strengthens hand to eye coordination, enhances learning, and improves focus.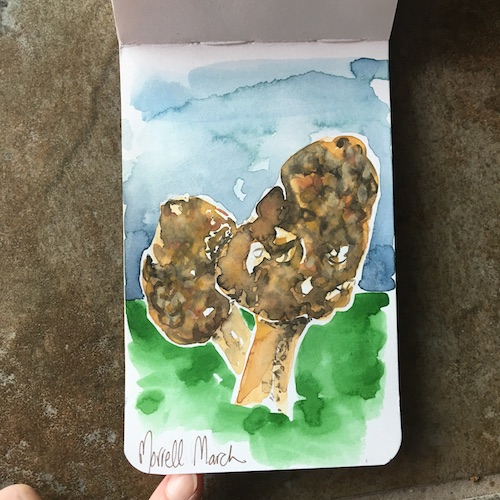 Let's make more art ourselves and make art education more accessible! Join me in World Watercolor Month!
---
What is your favorite thing in nature to watercolor paint?
Share in the comments below.
Share pictures of your World Watercolor Month creations #wingswormsandwonder !
---
Seeds to Sprout
New to watercolor painting? Check out my *free* online class Watercolor Basics for Nature Journaling
Want fun step by step tutorials? Check out all my online painting and drawing videos!
The Etsy shop is open, stocked, and ready for you! I'll be donating all July Etsy sale profits to The Dreaming Zebra Foundation! ***All sales made after July 13 will be shipped August 11. ***