Travel always brings variables, some more exciting than others. So last week when our connecting flight in Newark home from Norway got delayed, then cancelled, then switched, then delayed again with many signs pointing to being cancelled again, we bailed on it all together and decided to instead keep the fun going and visit friends in NYC for a couple days!
(Luckily I allotted 4 free days after our scheduled return date home! Keeping life flexible is key!! When we are flexible we bend, when we are stiff we break – just like a palm tree in a hurricane.)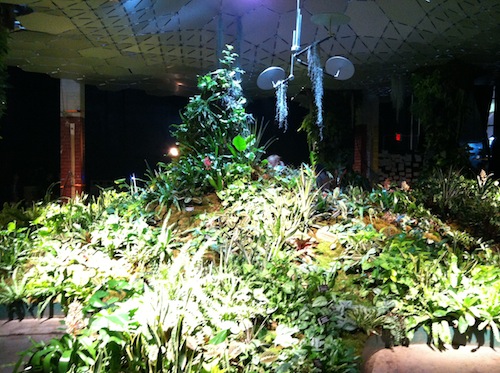 This impromptu trip to NYC reminded me that I hadn't told y'all about my visit to the LOWLINE LAB when I visited NYC last May! It was so cool I was saving it, but then as schedules go, I forgot! So today I am so happy to chat about the underground garden – the Lowline!
What? Underground garden? That doesn't work. You can't grow plants underground, duh! Where is the sunlight? Any 3 year old can tell you plants need sun to grow, I must be confused and thinking of the amazing NYC garden the High Line.
Nope! The Lowline is a new garden project in Manhattan!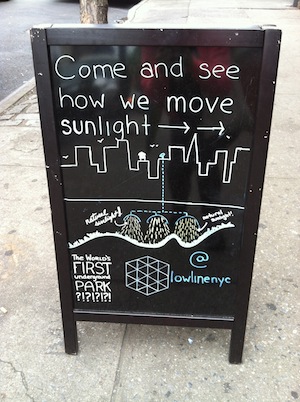 It's fantastic! Here's the idea:
"The Lowline is a plan to use innovative solar technology to illuminate an historic trolley terminal on the Lower East Side of New York City. Our vision is a stunning underground park, providing a beautiful respite and a cultural attraction in one of the world's most dense, exciting urban environments."
And exciting it is! To teach people about the park and raise the money needed for the ambitious project, they have created the Lowline Lab, a garden space where the process is simulated and visitors can experience what a solar powered underground garden park will be like. And from personal experience let me tell you it's awesome! It was like going deep into a tropical jungle where the canopy cover is so dense it's dark.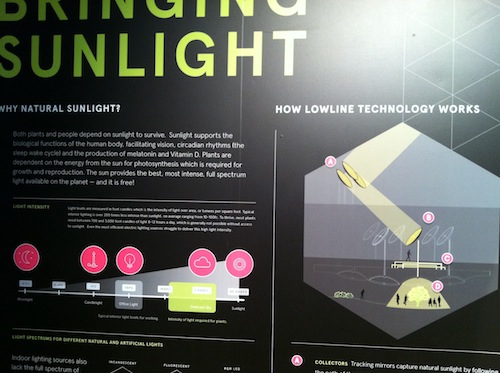 In addition to the actual plant grow lab, there is a great informative museum style exhibit explaining the process, how it works, and how they will build the park.
And I think this is a great way to teach humans about a unique way that nature and technology can be allies. Which I know I've said before, but can't not mention again, that the balance of nature and technology is the way of the future, not an either or, and that it's the balance that promotes ecological literacy.
That light is the sun being reflected down a tube!
So what do they mean by the Lowline Lab? Is that the park?
"The Lowline Lab is a long-term open laboratory and technical exhibit designed to test and showcase how the Lowline will grow and sustain plants underground. Built inside an abandoned market on the Lower East Side, just two blocks from the site of the proposed future Lowline, the Lowline Lab includes a series of controlled experiments in an environment mimicking the actual Lowline site…
The Lab has seen over 45,000 visitors so far. Through March 2017, we will both showcase our solar technology and the potential of new, year-round public spaces to tend of thousands more. And we can not wait to share in the excitement with each and every one of you."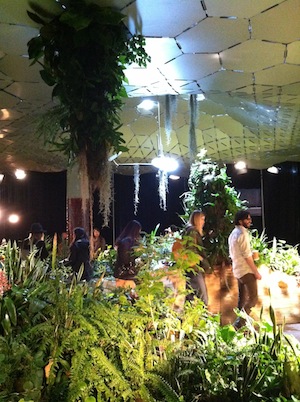 Lots of people of all ages and from around the world were enjoying the nature filled space!
Really interesting right? The Lab is a space that will spark the wonder and imagination of those who love plants, those who love technology, and those who love the dark, those who love history, and those who love things new and different!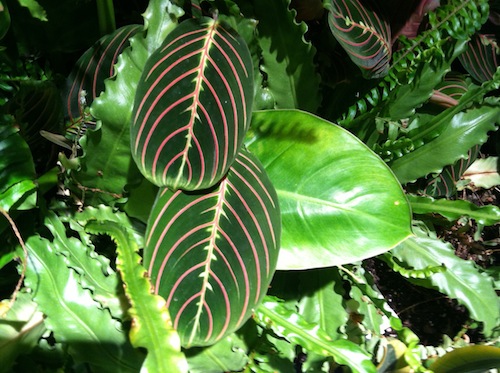 So lush!!
So if NYC is in your travel plans, or if you live nearby, I hope you can carve a bit of time to check out the Lowline Lab!! It will be worth it I promise!
How do you see nature and technology melding?
Do you think underground gardening is an interesting way to use technology to inspire new connections with nature?
Share your thoughts in the comments below!
& Follow my nature filled escapades near and far on Instagram @wingswormsandwonder
Seeds to Sprout:
Learn more about the Lowline on their site, here.
Visit the Lowline Lab –
140 Essex Street (between Rivington and Stanton Streets)
Lower East Side – New York City
Hours:
Saturday and Sunday 11am – 5pm
Free and Open to the Public October 2015- March 2017
Check out the Lowline on FB for the schedule of events and talks they offer!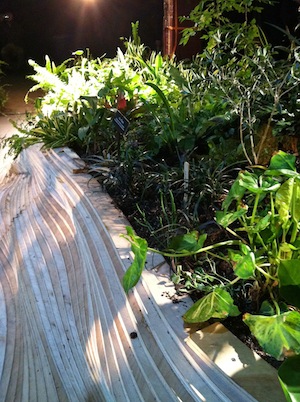 The raised beds are even beautiful at the Lowline lab!!