I am so excited to share with you my brand new Nature Journal Prompt cards!!! These are something I have been envisioning for over a year and finally they are a reality!! Aligned with the nature journal activities in my book Wings, Worms, and Wonder or used independently, these cards will get children, teachers, and families connecting with the biodiversity abounding outside rain or shine!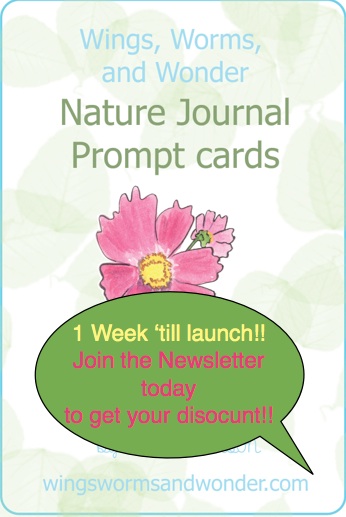 It can be tough to prompt and facilitate meaningful outdoor experiences. Sometimes we just need a little helping hand to get observing and opening up to all the life around us. That's where the Nature Journal Prompt Cards come in! Each card has a thoughtful question and illustration to spark observation and imagination based on the nature right outside the door or window.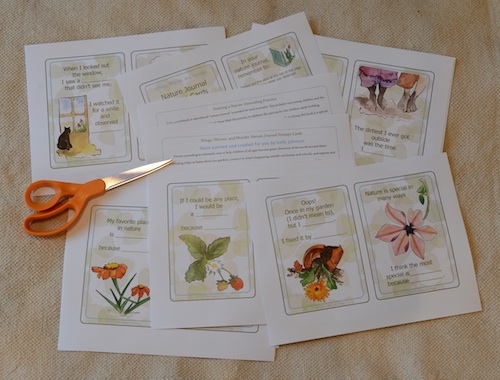 This is what the cards will look like when you print them off (or have them printed) before cutting.
If you are a teacher, these cards will help you integrate nature journaling across your classroom curricula. Rotate cards weekly throughout the school year to get students contemplating their natural world as you go through your botany, zoology, and earth science curricula. A nature journal practice is perfect for assisting you in tying the sciences into the visual and language arts.
If you are a parent seeking to facilitate holistic outdoor family experiences, take an appropriate card along on an outdoor adventure, backyard or big trip, and use the prompt as a way for the family to connect with and express their feelings and observations about the environment they are exploring together through journaling together and sharing.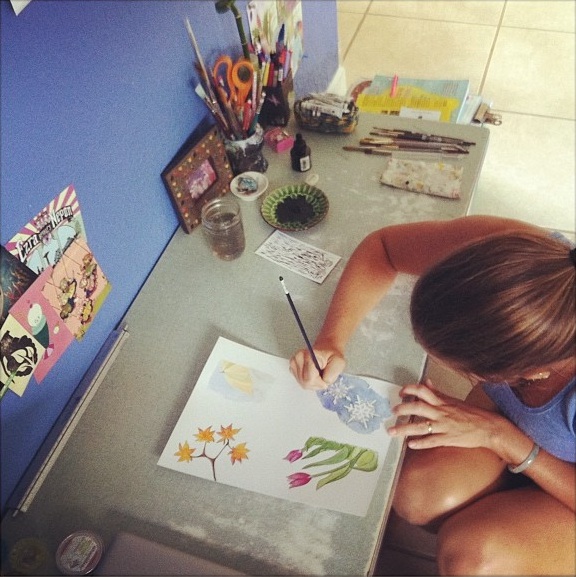 This is my studio where I created the cards.
Crafted to meet the needs of both beginning and advanced journalers, these fully illustrated cards are sure to spark wonder and connection through observation, writing, and drawing. I hope you like them as much as I do!! And you can download your very own full set from the Etsy Shop in 1 Week!!!!! This is my first (hopefully of many) digital download offerings to enhance your creative nature and gardening experiences!
But what to do until next week's release?
Get inspired to get journaling with children in this post by Joanna Tebbs-Young of Wisdom Within, Ink.
Then, try this activity created by Joanna on journaling with the senses.  
For those of you not back to school yet, this post is on summer nature journaling!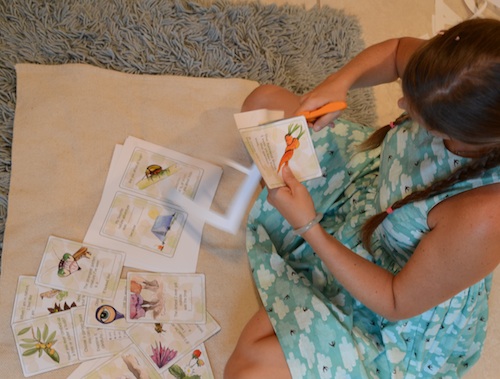 In the mean time, I'll be here getting everything ready to get these cards to you!
What is your favorite nature journaling topic?
Where do you love to nature journal? 
Share in the comments below!
Share pics from your nature journal on Instagram #wingswormsandwonder
Seeds to Sprout:
Be sure to sign-up for the Wings, Worms, and Wonder newsletter to get a super secret special 25% discount code for the pre-launch subscriber sale!!!! What??!!! I know awesome right? 25% off your entire purchase for 24 hours!
Want to beef up your writing skills, or finally put pen to paper? Check out Joanna's blog and her Writers Room workshops! She offers great tips for writers, new and seasoned, young and old!