In a hurried modern culture of instant gratification, it's very easy to forget the joy that comes from practice. Not in a practice makes perfect way per say, although the only way to get really good at something is to practice, but in the fact that practice is simply a beautiful process.
When we trust and enjoy the process, of anything from cleaning to cooking to working to making art, we tap into flow states, we get to stop being product oriented for a while, and we get to enjoy the joy that we often see children experiencing as they go about their day doing small but important tasks.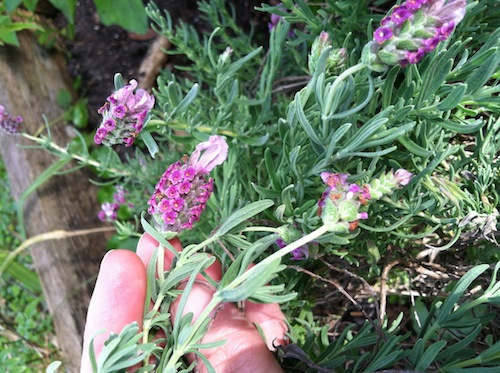 Practice can be expressed in the traditional verb sense, like practicing scales on the piano or practicing multiplication facts, but it can also be a noun, like a yoga practice or nature journal practice. And when we practice our practice, we see so many wonders and fruits grow in our lives.
The practice of deepening a practice is really a wonderful and wonder-filled gift we can give ourselves. When we practice we slow down and give ourself time to focus on the practice, and when we do that we boost creativity and we learn new things.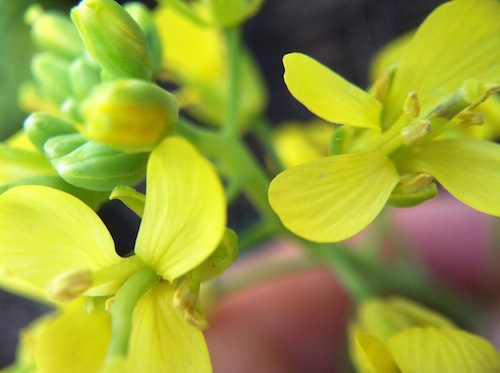 A meditation practice is a good example. If we commit to a meditation practice for 10 minutes the first thing 5 mornings a week, that is a gift of stillness and quite we've given ourself. Which in turn provides us with increased focus, concentration, peace, and health throughout the rest of the day and week. A practice doesn't have to take a long time, a little time each day produces big benefits.
The benefits of practice could be seen as the product, but really they just seem to happen and enhance life before we consciously realize it. The regular practice itself is what brings us the joy, and once established, is a part of daily life we really look forward to.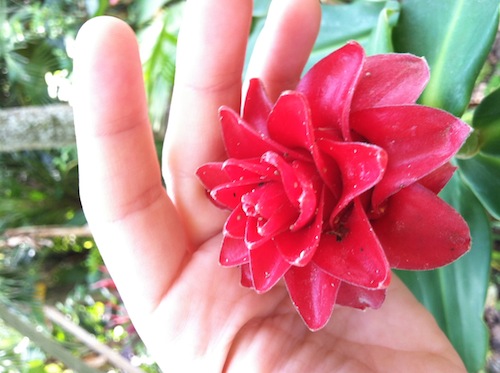 So much in life is shallow because we are rushed. There just isn't as much time to go deep with so many obligations and distractions. Going deep into something brings real meaning and is how we build values and life philosophies that carry over into the way we choose to live out our roles in the wide web of nature.
This idea of going deep and dedicating time to practice is what inspired me to create Draw Deeper Into Nature as a sort of next level part 2 to my class Draw Yourself Back to Nature.
Deepening a practice, for example in a nature journaling and connection practice, carves out space in our lives for the ideas and actions involved in the practice of creative nature connection.
We weave the practice fully into the web of our lives, and it influences the ways we interact with others and nature inherently.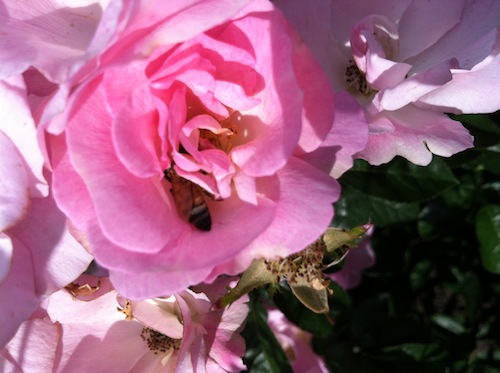 Swami Satchidanada is really inspiring to hear speak on practice. He said,
"In this modern age, we want proof. You will ask, "How long should I practice? How much? When will I see the result?" Nobody can say. You may have been practicing for 10 years, but you still haven't budged an inch, while somebody may have been practicing for a month and has gotten somewhere…
That's why I always tell students to keep on practicing, keep on practicing. Then, one day, all of a sudden, you'll realize who you are. When, where, how, nobody can say. Even you, yourself, may not know. So, keep doing and doing."
In this case he is speaking on integral yoga practice, but it is applicable to the practice of  all practices. Applying this philosophy of practice to my own nature art journal practice has brought me to a much deeper understanding of how I want to creatively connect with the natural world, including the humans.
A dedicated practice teaches me new ways to see and be in the world we all share everyday.
The idea of a deeper practice that takes you further in art technique, in connections with personal creativity, with the wonders of nature awaiting everyday, and with the joy that the practice of practice brings, is what I offer to the world in my new course Draw Deeper Into Nature.
Bringing nearly 40 years of living life as an artist, gardener, and human I look forward to my practices everyday. They are parts of me that bring true joy and peace into my life, providing me with compasses to journey through daily life and excuses to tell the world that I am slowing down because I dedicate time to the practice of connecting with nature through art!
What do you practice on a regular basis?
& What do you love most about the practice?
Share in the comments below!
Seeds to Sprout: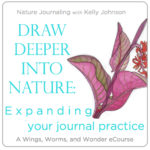 I would be honored to guide you deeper into your nature journaling and creative nature connection practice with Draw Deeper Into Nature!! Learn more here!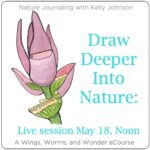 Register for the FREE live session May 18 at noon here! We'll talk nature journaling, practice, and even create some art!
New to Nature Journaling? Check out the bundle of my 2 signature nature journaling courses here!