Terra madre 2013 is almost here! December 10th is the day and this year's theme is saving endangered foods. I think that is a really interesting theme. Here's what Slow Food has to say about it…
"For one day, whoever and wherever you are, you can put local food in the spotlight through a myriad of different activities: From community picnics and food festivals, to film evenings, rallies and farmers' markets, or even a simple dinner with friends.

The theme of Terra Madre Day 2013 is saving endangered foods. All around the world traditional foods are disappearing, including fruit and vegetable varieties, animal breeds and cheeses, as a result of an increasingly industrialized food system and fast modern life. Slow Food is working to list and protect these at-risk products on the Ark of Taste online catalog. This Terra Madre Day we want to use December 10 to raise awareness of these products, along with the knowledge, techniques, cultures and landscapes behind their production, and let everyone know that they are at risk of disappearing.
You can embrace the theme in a number of ways in your Terra Madre Day event – either by celebrating an existing Ark product; or hunting down local endangered foods, adding them to the Ark of Taste and putting them at the centre of your celebrations. Once your have your product, you could ask a local chef to cook it, put it on the menu at local restaurants, present it to the community or hold an amateur cooking competition using it as an ingredient, or anything you wish. If you are nominating a new product for the Ark, remember to nominate it using the online form.
Actions speak louder than words! There is no better way to highlight the foods in your area that risk disappearing than dedicating a day to them along with all the other products being celebrated around world on the same day. Together we'll paint a picture of the incredible food biodiversity that surrounds us and by creating a symbolic map of these foods, we'll send an even stronger message about its fragility." SlowFoodFoundation.com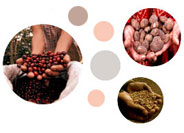 I think this is a really fun theme with so many possibilities for tying into history and local literature lessons and of course foraging (if you are into that)! Create an event within your classroom and have a little food tasting. It can be simple. The "Food Origins Map" lesson from Wings, Worms, and Wonder would be a perfect tie in even to get children thinking about food origins and local foods. Have students interview grandparents or elderly neighbors to discover foods and recipes that may be out of fashion from your region. Then perhaps make some of them for a tasting! Team up with a garden club, native plant society, or extension agent and discover edible weeds! There are so many possibilities with this theme!
Register your event, check out the ark of taste, December 10th let's celebrate truly local food, and share your pics and local food findings!
Can you think of 1 plant based and 1 animal based historic local food from your region?
Coontie and oysters are what first come to my mind for north Florida.
Was it harder than you thought?
Seeds to Sprout:
Terra Madre Day official website to register your event, submit local foods to the ark of taste, and download your organizers kit, fliers, t-shirt print offs, watch a video, and more
Check out my Terra Madre 2012 post for more ideas
Ideas for events from Slow Food
Will you be in the Jacksonville, FL, area this Saturday? Well if so, swing by the Beaches Green Market's Buy Local for the Holidays event and say hi! I will be there with books and greenhouse necklace kits and ready to hear how you are sharing nature with the children in your life!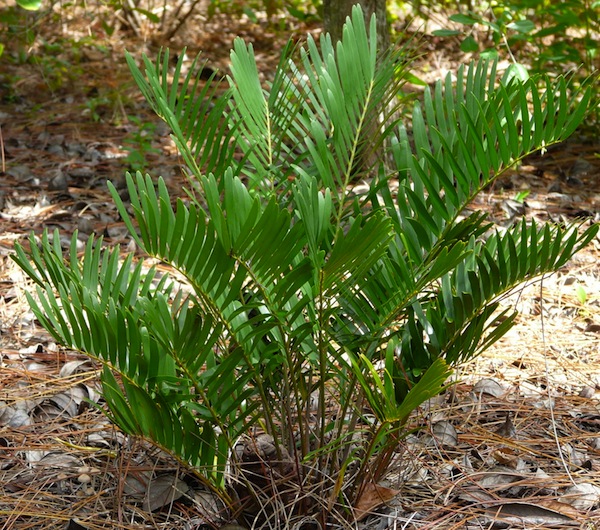 This is a coontie plant, sometimes referred to as coonite palm, but it isn't a palm at all. They have been around since Jurassic times and is often used in native landscaping. You eat the tuber under the  ground, but from what I understand you must mash and boil it very well first. Maybe this Terra Madre Day I will finally get to eat coonite!