Down here in the summer heat of Florida by the time the day reaches 3 or 4 pm your skin screams at you to get out of the sun. It's intensity is so INTENSE, and those afternoon hours are when you can really get burned. While I usually do indoor work during this time, occasionally when I'm feeling lazy, I like to watch a matinee.
The next time you find yourself in the "I better get out of the sun NOW" situation and just want to lounge about, but can't really justify it, try watching these videos on inspiring wonder, nature connection, and conservation. You won't have to feel guilty because they are educational, but they are also entertaining!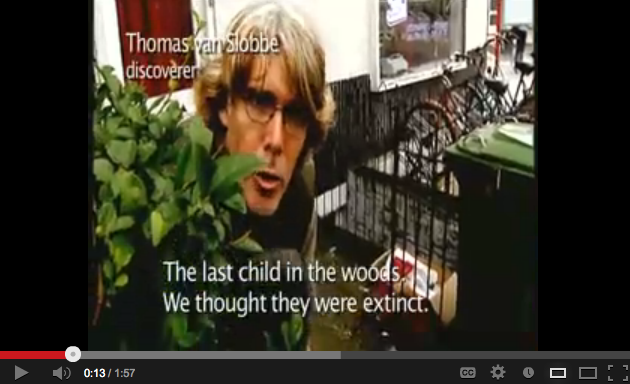 The Discovery of the Last Child in the Woods is a fun little You Tube short (under 2 minutes) made by some clever Dutch people with a fun way of addressing the actually serious issue of children having the freedom to play outdoors independently. Created in a wildlife documentary style, the narrator observes children playing the way one would observe rare big game in their native environment.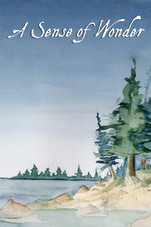 The winner of multiple awards, A Sense of Wonder-The Film  is a documentary-style film  (55 minutes) on the life of Rachel Carson as portrayed by Kaiulani Lee. Originally aired on PBS to celebrate Earth Day 2010, it reflects on Carson's life as an advocate for nature and protector of wonder. This is a very inspiring film created in an artistic manner that promotes environmental advocacy without provoking the ecophobia and despair that follow so many environmental documentaries.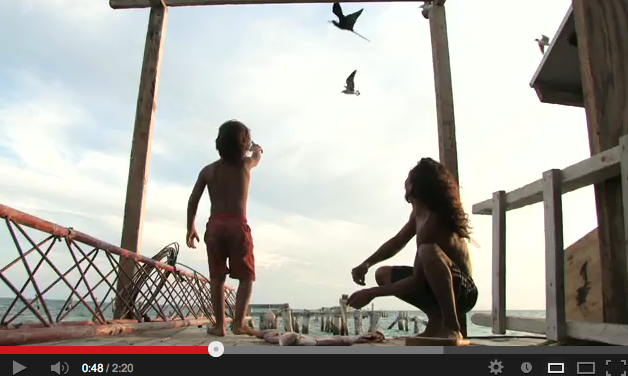 This next one will make you want to pack it all up and move to a teeny house in the tropics no questions asked. Alamar is a film that seems to be a documentary, but actually is not, and is perhaps one of the most beautiful films I've seen. A small boy comes to stay with his father and "grandfather" in a simple casita over the Carribbean sea where he learns to live simply, fish, and connects with the natural world. Criticized in the press for being escapist and not resolving the parents' relationship, I say those critics missed the point and need to re-asses their own relationships with the natural world. The film is a celebration of natural wonder, multigenerational learning, and connecting with people and place- in my opinion. Calm and beautiful it just might be the perfect summer afternoon matinee.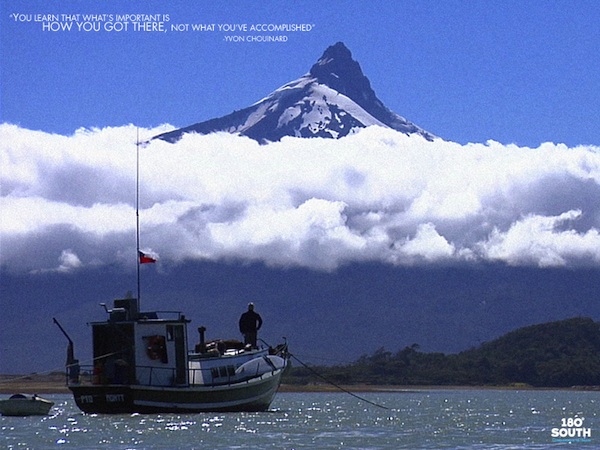 The film 180 Degrees South by professional surfer turned film maker Chris Malloy. Far from your typical surf movie, this documentary follows an adventurous fellow as he retraces the epic 1968 journey of his heroes Yvon Chouinard and Doug Tompkins to Patagonia. With a strong message of conservation, the film has gorgeous cinematography and addresses the importance of doing what we feel draw to in order to preserve the nature we love.
And last, but not least, the moment you newsletter subscribers have been waiting for…… the summer newsletter bunting giveaway winner is….. Emily Burkart! Congratulations Emily!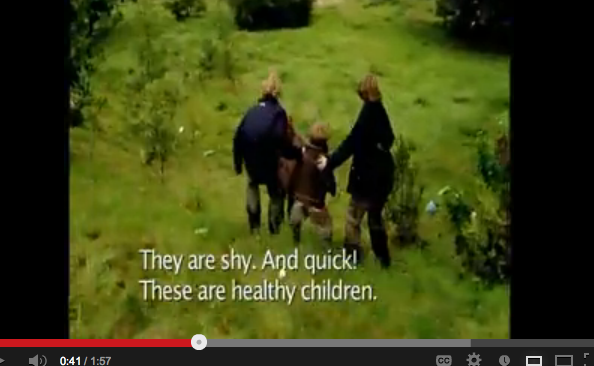 Hit reply and share your favorite nature film so we can watch it too!
Seeds to Sprout:
If you haven't read it yet, check out Last Child in the Woods the book by Richard Louv that brought the importance of children's connections with nature into the 21st century mainstream culture's consciousness, and of course the namesake of the funny short.
Watch  A Sense of Wonder the Film on Itunes
Watch Alamar instantly on Amazon, it's also on Netflix if you have that.
Watch 180 degrees South instantly on Amazon, it's also on Netflix if you have that.
Remember the "senseofwonder2013" sale! Now through August 21, get a discount when you enter senseofwonder2013 into the coupon code and help me meet my final goal! Buy a copy now before the sale and the summer get away from you 🙂