I'm a chatty person for sure, but I'm not one to wrangle people into things. I figure if people want to do something they hear about, they will just do it. But I am learning, that's not always the case.
Life gets busy and we forget, other more pressing things we need to do shift ahead of the things we want to do. And reminders aren't nagging, hey are generally helpful.
Reminders to make time to care for ourselves – to honor the connections that need to be made with friends, family, community, creativity, and our place in the natural world.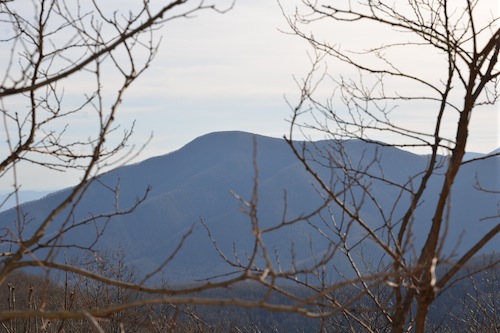 Remember to give your eyes opportunities to focus on distant expanses, natural if possible. We look at small screens so much we have to give our eyes the chance to focus wide!
That is why I created the upcoming eCourse Draw Yourself Back to Nature – to give you an excuse to stop and smell the roses amidst the busy-ness of day to day life.
At it's fundamental, this course will teach you nature journaling techniques and drawing skills, but more than that, it will offer you tools, tips, and exercises for building relaxing meaningful connections with your natural world through creative explorations and sensory observations.
 AND offer an excuse to get outside, relax, and restore your relationship with nearby nature.
So often in modern life we feel pressured to always be doing something. But when we slow down and allow space in our scheduled time, minds, bodies, and environments we allow an openness that invites in the flow of creativity and wonder.
Nature journaling is a great way to allow yourself the permission to have space. The journaling process is a peaceful vehicle for allowing yourself a legitimate reason to go out and stare at the clouds on any average Wednesday. (Not that you should need a reason, of course!!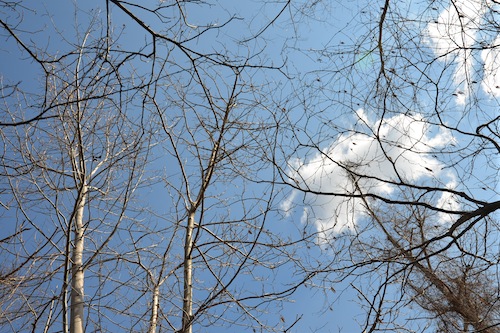 The patterns made by looking up at branches and leaves are relaxing to the brain.
The journaling process helps our minds and bodies attune to our place in the natural world. It helps our brains recognize the natural patterns playing out all around us – those patterns that we are genetically evolved to attune with, but for which fast paced life often has no room.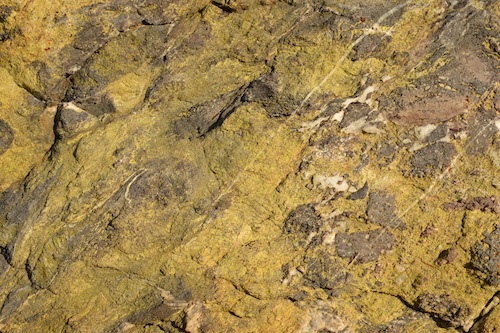 Aren't the patterns in this rock beautiful?!
The Draw Yourself back to Nature eCourse will help you regain your connection with nature through the fun of art. It will give you an excuse to delve into your ecological identity while providing you with a spark for your sense of wonder.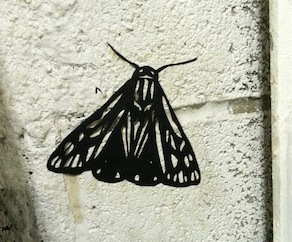 Art inspiring life or life inspiring art? Is there a difference? 
This little cut out is by the artist Swoon.
AND best of all, this course will bring the natural world back into your everyday life – and with it all the health, happiness, and creativity that a life connected to nature brings!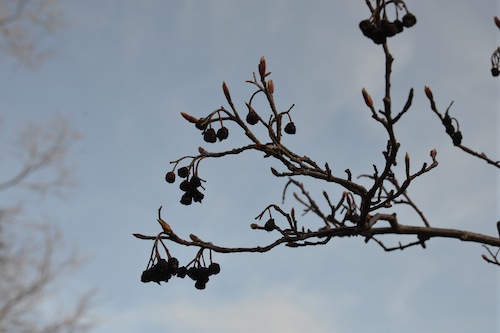 I can't wait to be your guide on this nature journaling journey through art, wonder, and nature!!
What nature would you like to (re)connect with?
Share in the comments so I can see about focusing on it in the course!!!

Rest the eyes on the Pacific ocean a minute!
Seeds to Sprout:
Sign up for the special course email update list here so you won't miss this opportunity!
The Early Birds get the worms! Join the course April 13 for the early rate of only $45! Learn what you get here!
Check out what Johns Hopkins University has to say about the benefits of nature journaling for all ages!
See what the University of Rochester has to say about the health benefits of time spent in nature – even as little as 20 minutes!!