Halloween may be behind us, but the candy's still in the pantry and pies and cookies loom on our future. Combine these with the drastic weather shifts, the speedy pace of the season, and the increased responsibilities that November and December bring and we have a recipe for immune imbalances. That's where our herb garden can come in handy!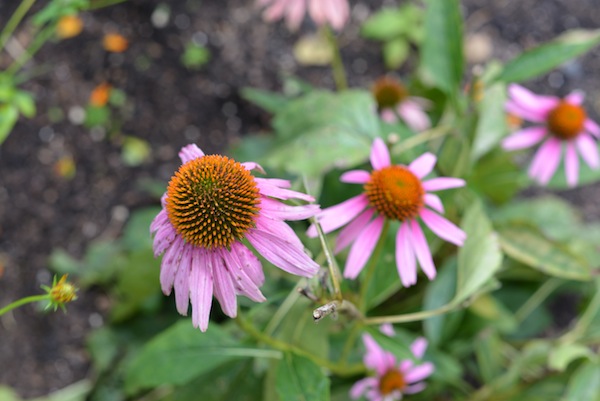 Echinacea is a pretty popular herb these days. It can be found in supplements, juices, lozenges, teas, and also is great for attracting wildlife, especially butterflies. Is this low maintenance perennial growing in your garden? It is in mine, and I never do anything to it! It just reappears every year when the weather warms! Easy!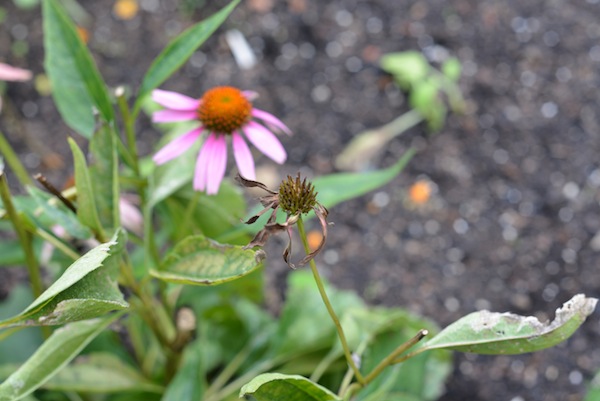 Know commonly as purple cone flower and a member of the Aster family, this zone 3-8 hardy drought tolerant wildflower is native to North America. You can push some varieties to zones 2 and 9 though. I have it growing in my zone 9A garden with only a little powdery mildew issues when the weather gets really wet in the fall. It never effects the  flower or seed production though because the plants always come back the next year!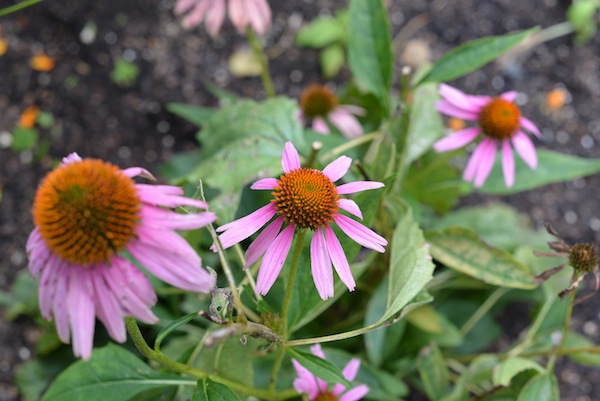 It's name is derived from the Greek echino which means hedgehog- alluding to the spiky orangey brown center cone. I think this would be a fun word research project for students to discover. They could grow the plant observe and draw it and then do the research on the word origin. Then, perhaps, start to research word origins of other herbs in the garden and create a garden blog, booklet, newsletter, or garden guide depending on the age of the students.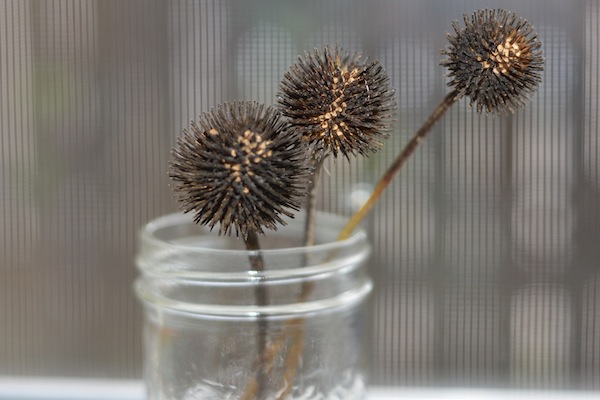 It is also great to grow in your sensory gardens. The leaves are course to the touch, the cones are spiny but not sharp, and the petals are smooth and brightly colored. Not to mention it is edible. There are some show stopping varieties that have been cultivated that aren't the wildflower you traditionally think of, but could provide you with a patch of beautifully different coneflowers ranging form whitish yellow to orange to fuchsia.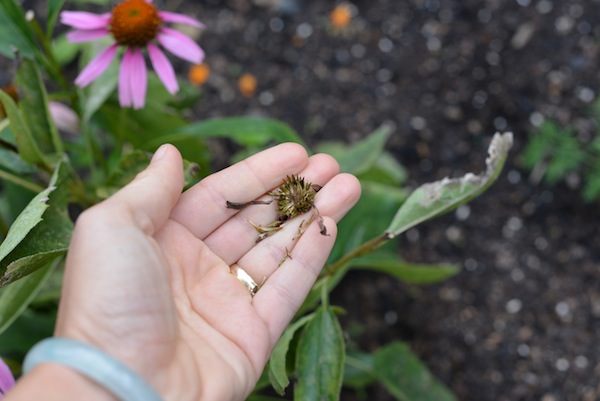 Sow your seeds now for next spring and summer, if your ground hasn't frozen. If it is too late to sow seeds, plant a start in the spring and let it plant the seeds for you next fall! Tie a study of this herb into your Native American and early colonists studies work this month. Use the dried pods in arrangements until it is time for planting. There are so many uses at all stages for this versatile plant!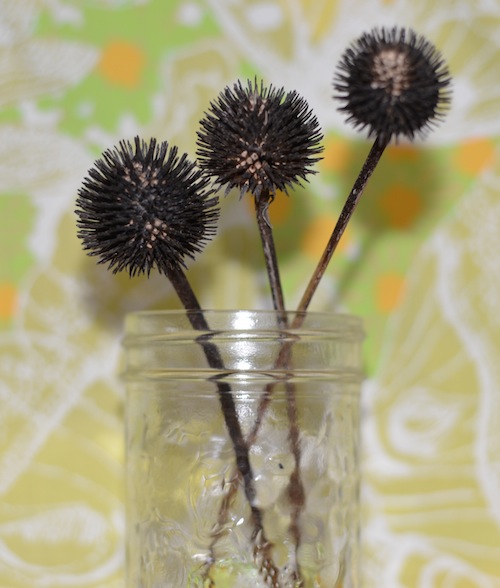 How could you tie echinacea into your curricula this fall?
Seeds to Sprout:
Organic Gardening Magazine's take on growing Echinacea
Learn more about growing echinacea and other wildflowers from the Ladybird Johnson Wildflower Center (at the University of Texas) website
The history of echinacea's medicinal uses and it's use as a modern herbal remedy
I love to make tea with my students, but as with any wildcrafted edible herb, know what you're working with before serving it to large groups.