---
In these shortest days of the year (in my neck of the woods), I  learned something new about the sun.  Did you know about solar cycles?
The solar magnetic activity cycle is an approximately 11 year period of changes in the Sun's activity. These changes are measured in the number of observed sunspots on the solar surface. Sunspot cycles have been observed since 1755! The sunspot time series is the longest continuously observed (recorded) time series of any natural phenomena. (Paraphrasing from Wikipedia,)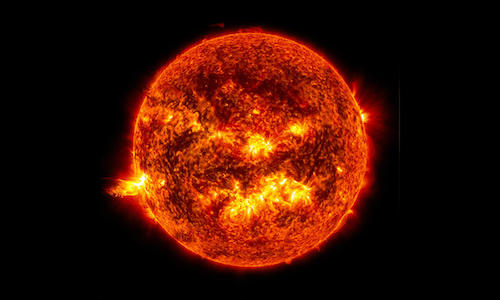 photo credit NASA
Humans observing sunspots since 1755? Well that's pretty cool!
In solar maximum, the Sun is bursting with sunspots, solar flare eruptions, and billion-ton clouds of electrified gas hurl into space. There are more auroras, and radiation storms must be monitored for astronaut protection. Power outages, satellite malfunctions, communication disruptions, and GPS receiver malfunctions are also a few types of disturbances caused by a solar maximum.
Wow – Sign me up for more auroras! (I'm determined to see the auroras in the near future.)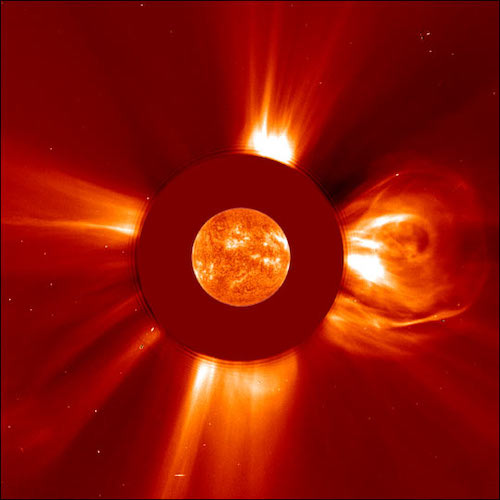 photo credit NASA
If all this exciting and dangerous and beautiful space "stuff" happens in a maximum, then what's a solar minimum? This is the period in the sunspot cycle when solar activity is lowest and sunspots are least abundant. 
During a solar minimum, the sun's surface is calm (for the sun). The sun's magnetic field weakens and the surface temperatures of Earth cool slightly.
Because of this surface cooling, unfortunately, climate change deniers often use the lower average temperatures seen during a solar minimum as evidence that the heating of our world is reversing.
** Which is NOT correct.** Solar Cycles are not related to climate change.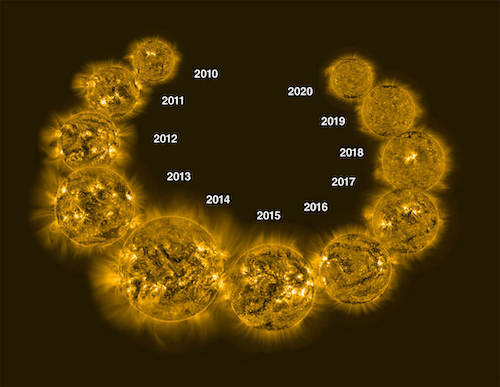 photo credit NASA
A solar cycle begins in a minimum period, reaches the maximum period in the middle (year 5+/-) of the cycle, and then ends with another minimum. Earth is now entering Solar Cycle 25.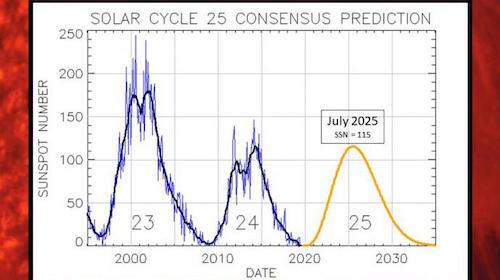 photo credit NASA
And since solar cycle 24 ended early, scientists have some unexpected predictions for 25 to be quite strong – and thereby potentially dazzling!
I love that. We all could use some dazzle these days, am I right?
---
Are you a sunny day or cloudy day person – or do you love both equally for different reasons like me?
Share in the comments below!
Share photos of your sunny and cloudy day nature fun on Instagram #wingswormsandwonder !
---
Seeds to Sprout
The Etsy shop closes 2/13/21 for 6 weeks so get any orders in asap! 
Looking for nature based Valentine activities? Check out these Wonder Wednesday posts:
Want to talk to your students about solar cycles as we begin the solar minimum portion of Solar Cycle 25? Click to watch video of solar flares and cycles on NASA's kids website. 
Click here for more info on solar cycles and specific scientific data on solar cycles 24 & 25.