Lately, there are just not enough hours in the day to accomplish al the ideas I have! I am taking this as a good sign, but I wish I was one of those people who didn't need (or like) to sleep so much!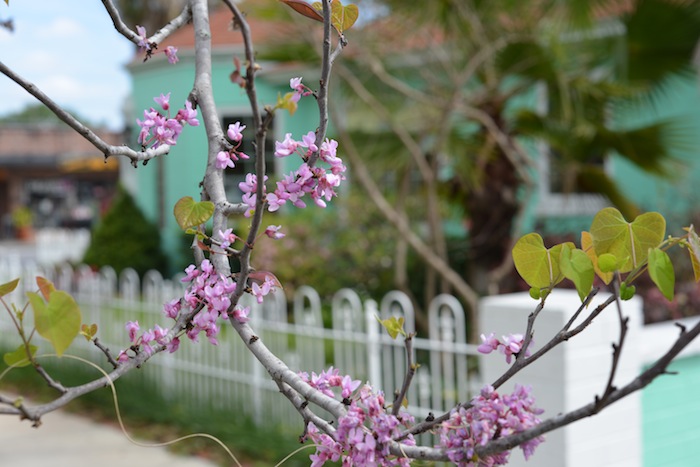 Perhaps it's because it is spring and like all the birds readying their nests to hatch their eggs, I have lots of idea eggs in my head that want to hatch too! I feel so fortunate to have had the opportunity to present at so many incredible conferences over the past 6 months and to have gained so much inspiration, validation, and initiative from the people I met and the ideas I generated. This past weekend I presented at and attended the American Montessori Conference. This one was especially significant to me because while I love progressive education in general and gravitate toward the educational philosophies of Sobel, Dewey, Ferrer, Steiner, and a few others, it is Maria Montessori's philosophy and method that stole my heart. So being able to contribute my passion and experience for gardening education and Montessori education to the wider Montessori conversation and community was such a fantastic experience. I offer such gratitude to all who attended my workshop Friday morning, to the new and old friends I connected with, and to the other presenters who offered their passions and experiences within this greater Montessori world and beyond. I look forward to staying in touch and collaborating in the near future!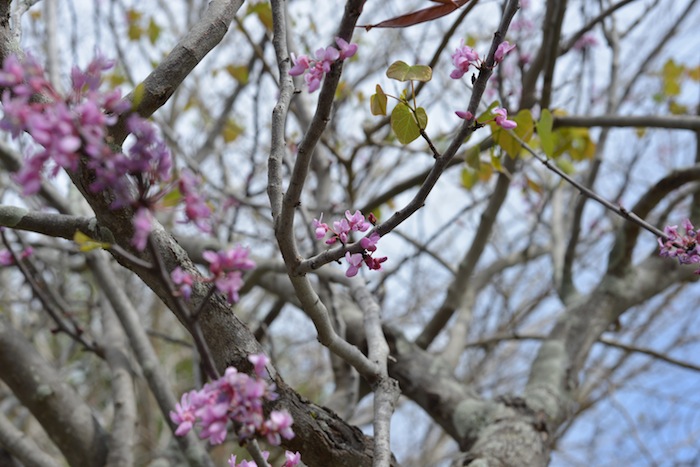 To those not at the conference, or involved in other educational methodologies, I hope you will enjoy the blog posts that grow out of the inspiration and ideas sprouted last weekend and I look forward to collaborating with you too. No matter what philosophy we gravitate most toward, we are all connected through or love of the natural world and desire to keep children's sense of wonder ignited.
Maria Montessori says it best, "We shall walk together on this path of life, for all things are part of the universe, and are connected with each other to form one whole unity."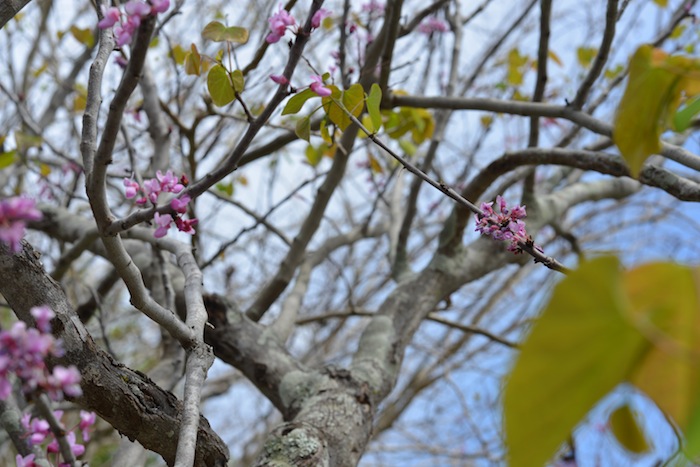 So about these photos. They are redbud trees I found blooming in Orlando Sunday afternoon (as we strolled around Winter Park after a huge all vegan brunch at Ethos, so delicious). Redbuds are so dainty and show such rich pinks that they are absolutely striking against the blue sky or green grass. They are a definite sign that the cold weather has passed and I like that! They are also edible, so grab some and sprinkle them on your salad or on some cupcakes. Kids love to eat them too, so go for a nature walk this week and let the children snack on these tiny, sturdy, pink flowers. (Reminder. As always, take into account: that the trees are properly identified, in a natural location without sprays or chemicals, and your children/students' sensitivities. I know you know this, but you know how it is.)
Seeds to Sprout:
Facts about redbuds
A short video on how to eat redbuds
Learn how to eat and prepare the redbud pods also
A guide to many edible wild plants
ArborDay.org is a great resource for tree research
Learn more about Montessori philosophy from AMS
Remember to sign up for the new quarterly newsletter if you would like a chance to win this apron. 3/19/13 is the last day for this one!