It may be February, and even though it doesn't seem like it, spring gardens are just around the corner! It is time to start planning, designing, and securing funds. Good behind the scenes garden task planning makes for a productive garden, no matter what season it is or how long you have ben gardening. Take a break from winter's cold cloudiness, break out your seed catalogues, markers, and colored paper, put on your gardening hat and let's take an imaginary trip into spring!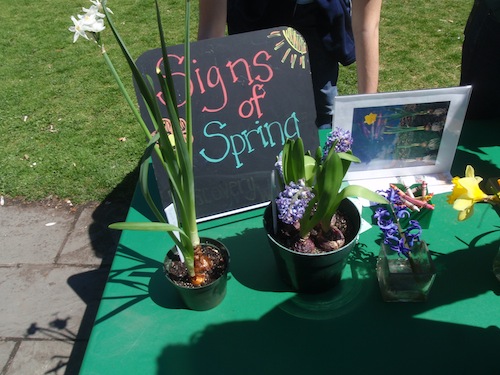 Ask yourself:
 Do you have a garden, but don't know what to do with it?
Are you getting excited, but aren't sure where to start or what to plant?
Would you like to expand or revitalize your garden, but need a little advice?
And perhaps most importantly, how is your garden/class/life integration coming?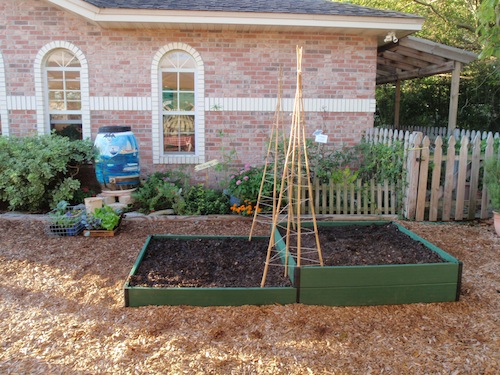 Did any of those questions make you feel like your thumb was brown? Well never fear! I am here to help! I have just added a consultation option in the Wings, Worms, and Wonder Etsy shop! This new addition simplifies the logistics of working together and makes connection easier! Yay! Working together is going to be so fun!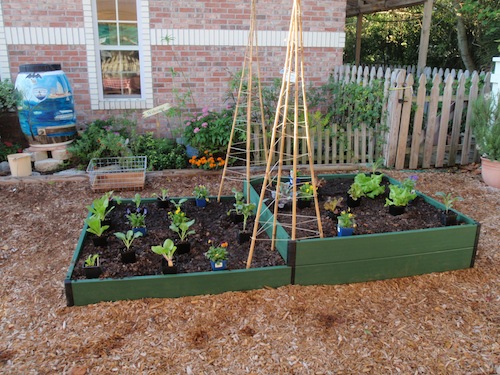 Working one on one with adults and children is the most inspiring thing about this career. I love hearing your ideas and helping you create a customized actualization plan. I love to come and lead workshops with students while modeling ways that the garden can be integrated into the classroom for the teachers.
But most of all, I love helping you realize that you really do have a green thumb, it has just been hidden in your pocket all this time! You can do it; you can create a holistic integrated garden program that sparks wonder and fuels connection for the children in your life, and of course for yourself too! I am really excited to help you create a plan for your dream garden with clear attainable short and long term goals. Let's plant some seeds together. Today is the day to start making it happen and I have a treat to get you stared……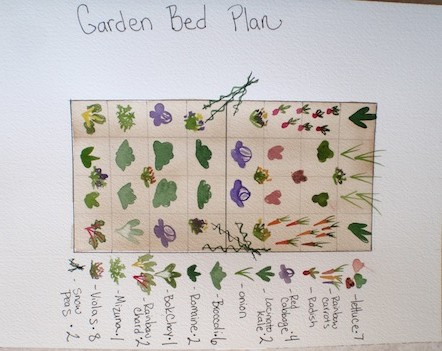 Let this spring be your season! Check out the ideas below and then download the Dream Garden planning fun sheet I created for you! This will help you get your garden wish lists and ideas down on paper, and that is the first step toward getting them down in the ground. You should have inspiring activities too–the kids don't get to have all the fun! (Find it in Seeds to Sprout below!)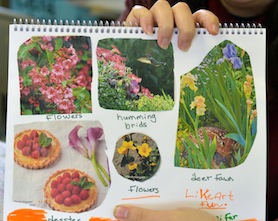 Have the children make garden idea collages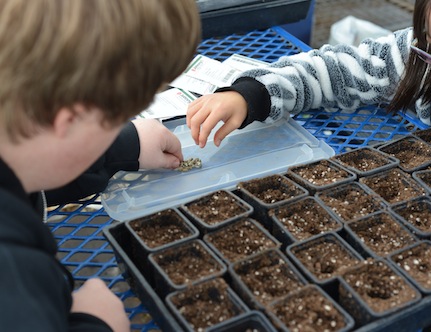 Start planting flats of seeds. This is excellent work for developing fine motor skills.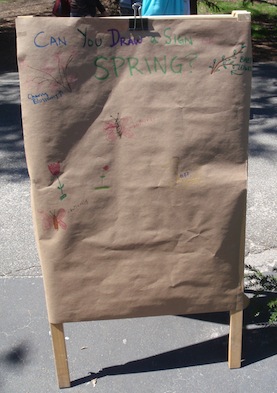 Create a signs of spring easel where students can draw the signs they are seeing.
What is in your dream garden? Let's swap ideas below!
My dream garden has plenty of raised beds, weaving frames, and a really functional compost area.
Seeds to Sprout:
Register for an hour phone consultation with me! Discover more on the Work With Me site page
Download your Dream Garden fun sheet pdf here!
Come work with me in person at the LEEF conference next month!
Discover Card Grant, rolling application
Lowe's Toolbox for Education Grant, due February 14, tomorrow!!! Apply today!!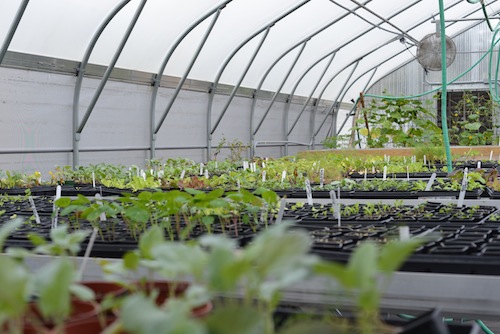 Start seeding now and you will have plenty of starts to plant come spring!