Share and Share alike. That's what we were taught and it's no different when it comes to seeds!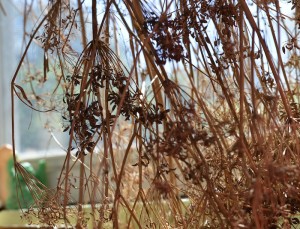 Dried fennel seeds from last fall.
As the ground warms and you are getting inspired to plan out your spring planting plan, round up some friends and have a seed swap. You could swap seeds you saved from last year, everyone could buy some packs of organic and heirloom seeds and split them up or better yet, both! I know my home garden isn't large enough to come close to using up an entire packet of seeds so what better way to put them to good use?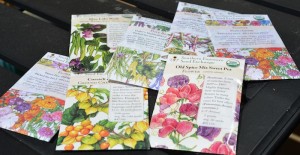 New seeds I want to share with friends this spring.
If you are feeling a little frisky, you could create a vigilante seed swap stand somewhere public in your town where people can give a seed or take a seed. This is a fun way to share seeds with people you don't know and to also, perhaps, inspire someone new to plant a garden!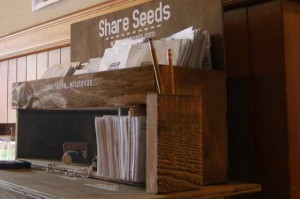 DIY Public Seed Swap Station. Photo Credit: Eating in Public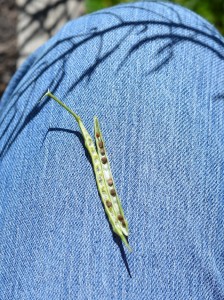 Broccoli seeds ready to dry and save for next fall.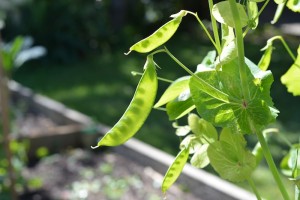 These peas will be ready to save soon if my 2 year old neighbor doesn't eat them first!
Seeds to Sprout:
Take Part article on public seed sharing.
Great tips for seed saving from the Ecology Center (scroll down the first page is blank. ?)
The NGA's site for seed swapping
Mother Earth article on organizing a seed swap