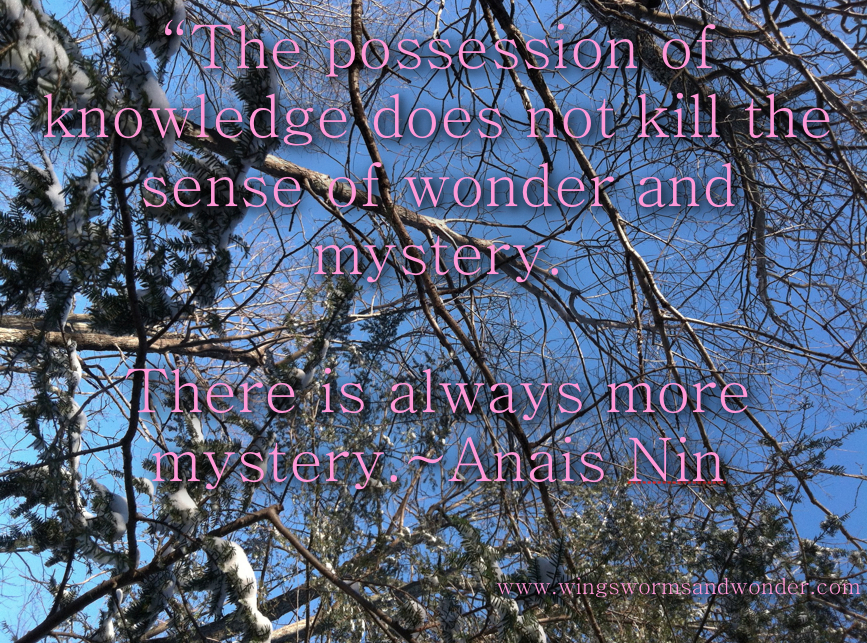 This chicken or egg type of dialogue is pretty hot in the world of environmental education right now as the SOLs enter outdoor learning, school gardens become increasingly popular, and doctors begin to prescribe nature as a remedy for a host of issues from obesity to ADD to Nature-deficit disorder. Will education environments begin to trust the child's inherent wonder and slow down to allow for the cycle of wonder and learning to take place? I am curious to explore this idea further at the LEEF conference this weekend and see where the environmental educators in Florida stand on the idea.
My experience has proven that when nature is first presented in a way that is wonder sparking, that the desire for knowledge regarding the subject naturally follows, which then, in turn, fuels more wonder which fuels more learning.
So what should come first–the wonder or the knowledge? 
Share what you think about today's Seed Swap!