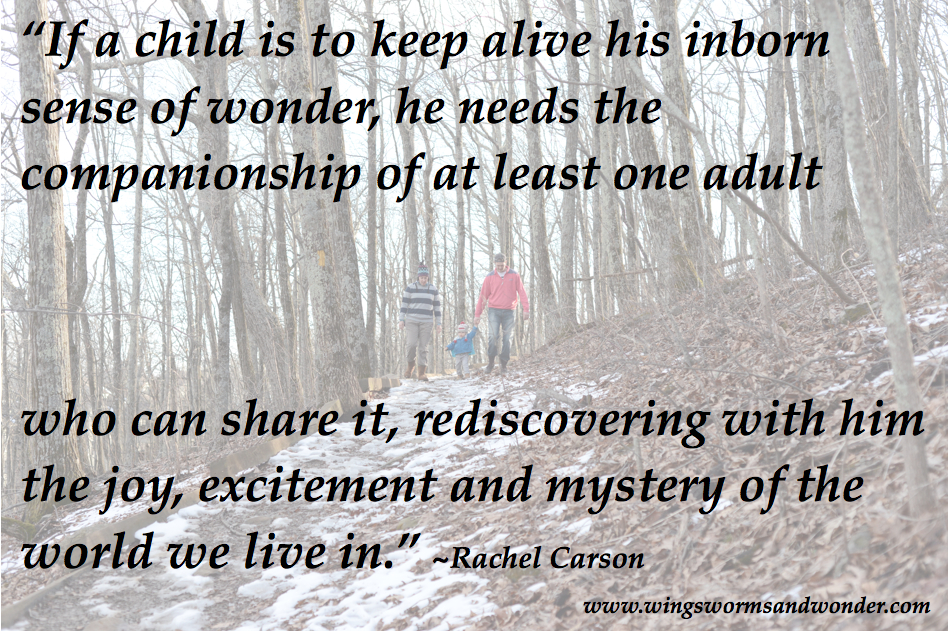 This is one of my favorite quotes. I feel like it is so important to remember as adults, parents, and educators. The smallest experiences (or judgements) can make the biggest impressions on children, for the better or the worse.
You may be a child's only nature loving adult companion. Make the outdoor experiences you create awe and wonder inspiring! I find that if I can slow down to the child's pace it really helps create space for wonder. As Maria Montessori says- follow the child!
What are your favorite ways to bring the wonder of our natural world into children's lives?
Do you have any tips to share? Let's swap these valuable seeds!