This month's seeds swap is getting pretty philosophical! I really liked this quote and the idea of listening before looking. Especially the idea of shifting the way we normally use our senses.
How can we listen with our eyes? Well I'm not totally sure. We'll have to reevaluate the way we define listening and looking for that matter. But I think Frank is saying in a different way what I talk about in my nature journaling classes when I say looking for "nature's whispers".
Assuming the person isn't visually impaired, in daily life we so heavily rely on vision to take in huge amounts of information. So much information that our brains don't even give it all to us because we would be so overwhelmed. But when we can shift the way we focus our senses, even for just short bits of time throughout the day, we can "see" and "hear" in new ways and become conscious observers of "the whispers."
I define these whispers as the little wonders of life that often get drowned out by the hustle and bustle of modern life.  But when we slow down, we start to "hear" them. Then our senses start to get trained to "listen" out for them, thereby bringing little bits of nature's wonder and magic to our awareness and enriching our life experiences.
So that's what I think this quote is about. What about you?
Let's Swap some Seeds!
Tell us your take on this quote in the comments below!
Share pics of the nature's whispers your eyes "hear" on Instagram #wingswormsandwonder
Seed Swap:
Take a break from the hurry and gift yourself time to hear the whispers and make space for creativity! Join me at the Journey Within Creative Empowerment Retreat August 25-18 in Boone NC at the Art of Living Retreat Center with Kiala Givehand and Mystele Kirkeeng for a weekend of bookmaking, nature journaling, mixed media art making, relaxation, and creative community!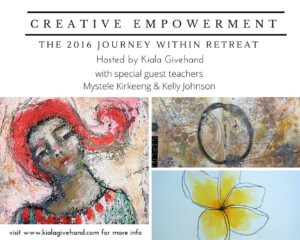 Who is Robert Frank anyway? He's a highly acclaimed photographer and documentary filmmaker, now in his 90s. Learn more and check out this 2014 article on him and his work here.