As we roll into 2013 and everyone considers the things they would like to accomplish over the upcoming year, I invite you to consider adding more time in nature to your lifestyle enhancements list.
Richard Louv, the tireless nature advocate and author, and his band of nature enthusiaists have provided us with 10 great reasons to keep students outside which I offer to you here as inspiration!
This list was originally published for teachers on C&NNConnect by Tamara Willis. Read the original and access the research supporting these 10 reasons here.
"We all care about the well-being of our students and want to provide a positive environment in which students are healthy and motivated and learning content in creative ways. Every educational setting, whether urban or rural, has such a place … outdoors.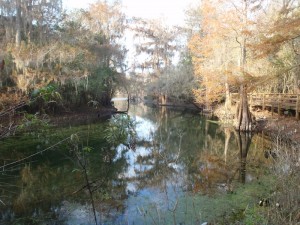 10 Reasons To Take Your Students Outside
1.     Nature is everywhere!
Every school, home and daycare has some kind of outdoor space nearby where teachers can take students for school work or play.
Raffon, J. (2000). Nature Nurtures: Investigating the Potential of School Grounds. Evergreen: Toronto, Canada.
2.     School grounds and nearby nature provide a low- to no-cost setting for effective teaching.
Field trips do not have to involve buses! A ten-minute walk in the community can be a prompt for writing or art activities, and schoolyard gardens can be used to teach math and science skills.
Blair, D. (2009). The child in the garden: an evaluative review of the benefits of school gardening. Journal of Environmental Education, 40(2), 15-38.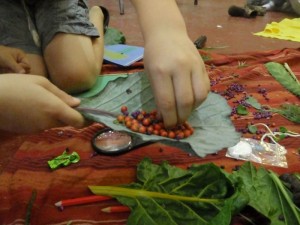 3.     Nature enhances academic achievement.
Studies show that students learn more when they participate in authentic, inquiry-based lessons in  the natural environment.
State Education and Environment Roundtable (2005). California Student Assessment Project Phase Two: The Effects of Environment-Based Education on Student Achievement. SEER: Poway, CA.
4.     Nature-based activities improve student behavior.
Students who are engaged in authentic learning misbehave less than others. Also, recess  in the outdoors gets the "wiggles" out of their systems!
Barros, R. M., Silver, E. J., & Stein, R. E. K. (2009). School recess and group classroom behavior. Pediatrics, 123(2), 431-436.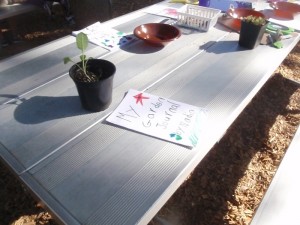 5.     Students are motivated to learn when content is connected to nature.
When learning takes place in their own environment, students want to find out more, read and research, and truly understand the material.
Dyment, J. (2005). Gaining ground: The power and potential of school ground greening in the Toronto District School Board.Evergreen: Toronto, Canada.
6.     Outdoor learning promotes communication.
Students who participate in outdoor project-based or issue-based activities learn to communicate with their peers and community volunteers.
American Institutes for Research. (2005). Effects of Outdoor Education Programs for Children in California. American Institutes for Research: Palo Alto, CA.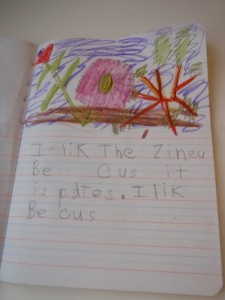 7.     Students improve cooperation skills when they spend time outside.
They hone their skills as they work out issues on the playground or try to solve problems related to natural learning.
Burdette, Hillary L., M.D., M.S.; and Robert C. Whitaker, M.D, M.P.H. Resurrecting Free Play in Young Children: Looking Beyond Fitness and Fatness to Attention, Affiliation and Affect. © 2005 American Medical Association.
8.     Nature helps students focus, including ADHD students.
Students are more engaged in learning because nature is real and relevant for them.
Faber Taylor, A., & Kuo, F. E. (2008). Children with attention deficits concentrate better after walk in the park. Journal of Attention Disorders Online.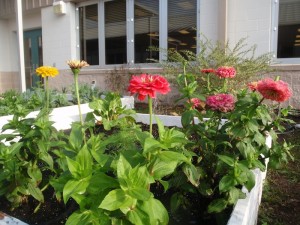 9.     Students are healthier and happier when they spend time outside.
Students get more exercise when they are outside, whether for recess, P.E., or even for student learning.
McCurdy, L. E., Winterbottom, K. E., Mehta, S. S., & Roberts, J. R. (2010). Using nature and outdoor activity to improve children's health. Current Problems in Pediatric and Adolescent Health Care, 40(5), 102-117.
10.     School grounds and nearby nature provide a wonderful setting for curricular integration.
Teachers can connect and integrate content in all subjects with themes or issues in the natural world.
Lieberman, G. A.; and Hoody, L. (1998). Closing the Achievement Gap: Using the Environment as an Integrating Context for Learning. SEER: Poway, CA. and  Lieberman, G. A.; and Hoody, L. (2000). California Student Assessment Project. SEER: Poway, CA."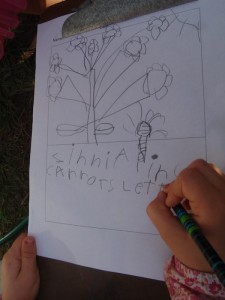 Looking for more reasons to take your students outside?
[+] Download C&NN's special volume of education-related research.

CHILDREN'S CONTACT WITH THE OUTDOORS AND NATURE: A FOCUS ON EDUCATORS AND EDUCATIONAL SETTINGS