It's National Pollinator Week and though it's toward the official end, I wanted to pack this post full of links that you can do throughout the year because I think every week should be pollinator week! Without them we would be pretty hungry. Be sure to set aside some time to really get into the "Seeds to Sprout" section this week.

When you think pollinators, what do you think of? Bees? That's what pops into my mind first, but there are lots of insects and even birds that help pollinate our world.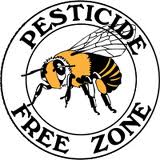 photo credit www.beyondpesticides.org
Some of the most unusual are the foul smelling flowers pollinated by flies. I first learned of fly pollination by smelling a tropical variety of flower from the Aritsalochia genus that looks like a large dutchman's pipe vine flower but smelled like the juice that drips out of the back of a garbage truck!! So gross and so interesting all at the same time!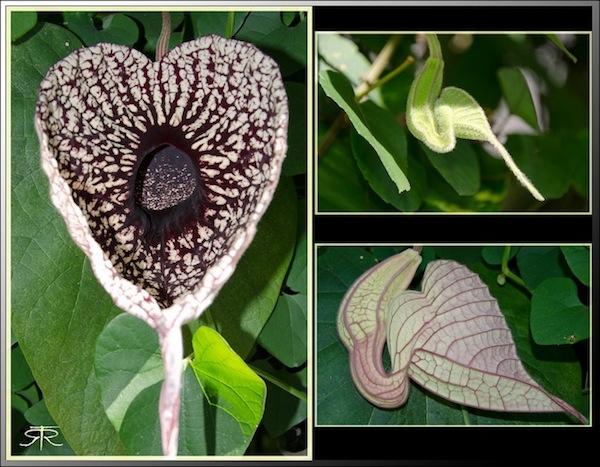 photo credit www.cpukforum.com
Lately, my most fascinating pollinator experience is that of these bees that round their bodies over the wild flax in the evenings up at my community children's garden. While they surely aren't pollinating when they do this since it is on the dried flax pods, not the flowers, and appear to be settling in for the night, I really don't know what they are doing.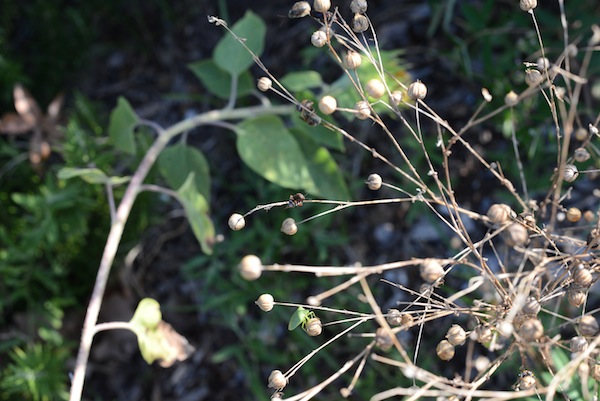 Look carefully and you can see the bees wrapping their bodies around the seed pods. A green visitor made his way into this photo too!
It all started about a month ago and has been consistent since, but only on one particular patch of the flax gone to seed. I saw this happening again 2 weeks ago out at Forage Farm in the afternoon. Never before have I seen it and I have been Googling everything I can think of to find out more to no avail.
See how many congregate? Such strange behavior and it's only on this patch of flax.
Do you know what is happening here? If you do, let me know!!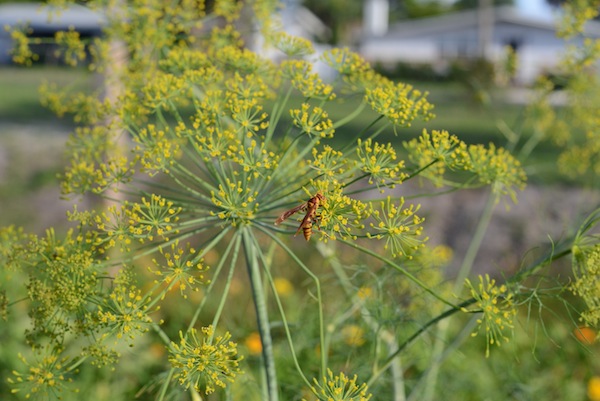 Paper wasps make surprisingly good pollinators also! Luckily, because they are everywhere in my garden!
What type of pollinators do you regularly see in your nearby nature?
Seeds to Sprout:
A little background on National Pollinator Week and downloadable flyers, badges, more from the  Pollinator Partnership and the Pollinator Week 2013 Facebook page.
Make homes for different types of native bees. More design plans for DIY Bee Condos
Pollinator info and ways to get involved in Pollinator Week at home and in your community (and a downloadable poster and coloring page from the Fish and Wildlife Service.
Fly pollination info from the Forestry Service and more on Stinky flowers.
Pollinator curriculum and educational tools, facts, activities and more.
A great article on Burt's Bees Bee Story – a series of whimsical short videos about bee pollination, what's happening inside the hive, and the lives of bees by actress Isabella Rossellini. Really cute!!! See full set of all 3 videos here.
Pollinator Week celebration ideas from the Wildlife Habitat Council.
TreeHugger.com recommends to "Ensure that there's a water supply for bees and other pollinators in your garden by setting out a pail of water and floating wine corks in the water." and that "The less complex the flower the better it is for bees. When you're buying plants or seeds look for keywords like "old fashioned" and "cottage flower." Choose older plant varieties over seed packets labeled "new introduction" and "improved." New and improved introductions often produce less pollen than their "old-fashioned" counterparts."
Remember the "senseofwonder2013" sale! Now through August 21 get a discount when you enter senseofwonder2013 into the coupon code and help me meet my final goal! Buy a copy now before the sale is over 🙂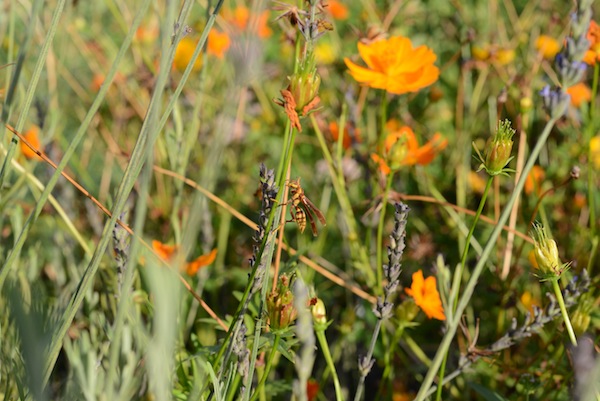 Golden sunset pollinators!