---
The equinox is March 20! So whether you are welcoming spring or fall, depending on where you are in the world, I hope you find some time to enjoy the seasonal transition.
Transition times can be very energizing and motivating! When I saw this quote, I knew I wanted to share it. I have so many project ideas that I keep thinking, "Oh! This will be great to do when it's spring!" Why I feel I should wait? I don't know! It just seems to fit. Maybe it's the fun of the delayed gratification that a good plan followed through brings?
Whether it's a spring cleaning project (I admit I have been watching the Marie Kondo show!), planning a garden to be planted when the ground warms, or beginning a creative connection practice, let the seasonal transition guide your energy and motivation to make it happen!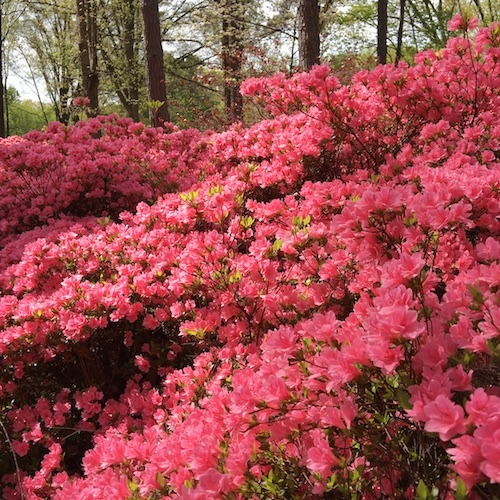 Spring set these azaleas on fire!
As we approach the equinox, make your plans, and the when it hits and the day length begins to grow, allow the bursting and blooming of waking nature  inspire your own plans and projects. Setting and accomplishing small attainable goals brings the human brain joy,  so why not let spring offer the extra boost of encouragement?
But, also remember to enjoy these final days of winter! Over the next week, we don't want to rush through the wonders to still be discovered. Savor these last snuggly days of winter's inward focus. Making plans snuggled up with some tea and a fire sounds so dreamy!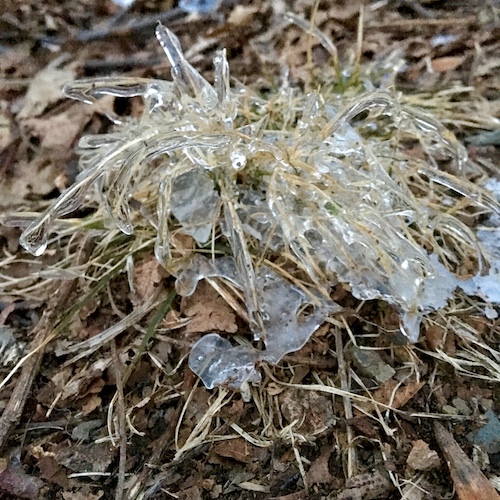 When spring sends a hint of green too soon, winter says, not yet!
Take the next week to consciously observe and appreciate the season's shift. What might you notice:  animal behaviors, weather patterns, plant growth, human outlooks…anything is possible! How might you document them in your nature journal?
This Tolstoy quote comes from the book Anna Karenina. I have to admit, I've only read the toddler board book version of this classic, and it didn't include this particular quote, but I liked the toddler version and one day perhaps I will get around to reading the actual book. If it's anything like this quote, I think I will like it!
What aspects of the seasonal shift are you most looking forward to observing? What attainable goal might you set?
Share in the comments below!
Share pics of spring (or fall) in your neck of the woods and your projects on Instagram #wingswormsandwonder
Seeds to Sprout
March 13-15 (today through Friday) Society6 is having a site wide sale of 25% off and FREE shipping! If you've had your eye on one of the Wings, Worms, and Wonder designs to add a pop of nature inspiration to your life, jump on this sale. How about a large radish zipper pouch for your spring nature journal supplies, a Lime Rings Rug as a cherry Mother's Day gift, a Color Your Own design pillow for your niece or nephew as a spring craft project, and a High Tide blank journal for your best friend to plan y'all's summer beach adventures within? Be sure to check my collections for complimentary item ideas 🙂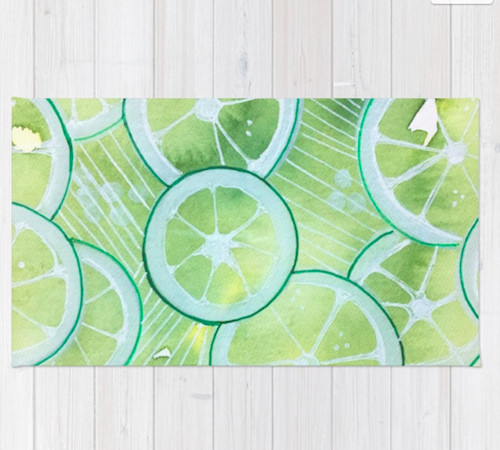 The new "SPRING!" fabric collection is waiting for you in the Spoonflower shop! Flowers, leaves, and even a honey comb collab with Honey Bee A Keeper! Maybe a spring pillow make over is in order?  Click to check it out!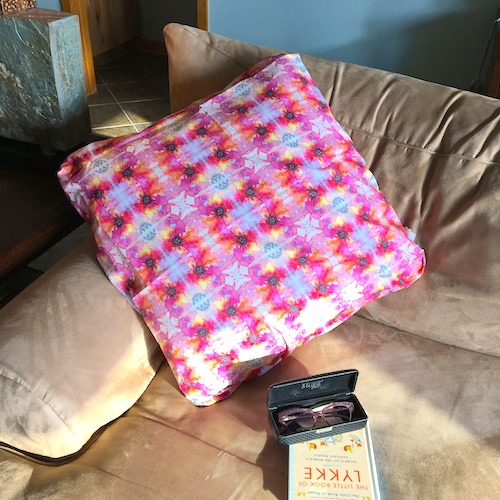 A quick bit of housekeeping : * Etsy Update *
The Etsy shop is closed through April 15. Sorry for any inconvenience. The other shops are open though, so check the Wonder Updates section at the very bottom of this email for the links :). Thank you so much for your patience while I am on spring sabbatical & making items for the spring craft shows!
I'll have Sticker Packs and new watercolors for ya when it reopens!
Have you had a chance to check out the Wonder Wednesday 77: Nature's Symmetry tutorial video? This would make a super fun equinox transition project as it teaches drawing both snowflakes and flowers! Check it out here!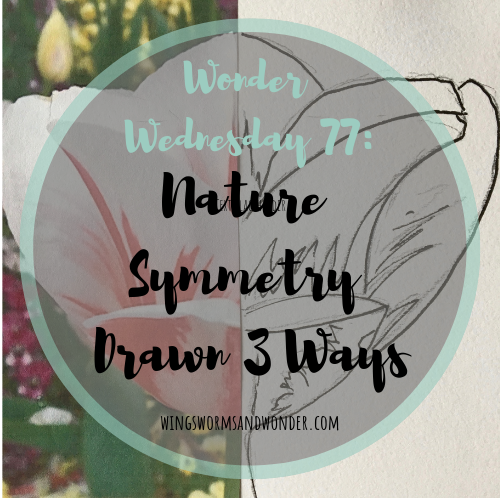 Want to learn a bit more about the psychology and neuroscience behind setting and achieving small goals? Check out this blog post.