I am super excited about my trip to Philly this upcoming weekend!!! Not only do I get to visit with some wonderful old friends, I get to teach a workshop at a public library with a children's garden program (awesome library right?!!!), I get to attend the American Montessori Society's annual conference (which is always incredible) as Trillium Montessori School's guest, and I get to finally meet Seemi from Trillium Montessori and Lisa from Urbanstead in person, equalling 2 new friends I get to hang with too!!!!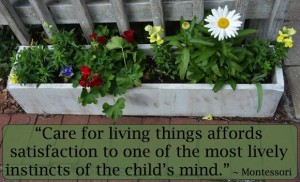 With this group, lots of inspiration and amazing conversations are sure to abound that I am looking forward to sharing with you next week!! So, in honor of the amazingness about to happen this weekend, I want to showcase some of the cool activist, art, and nature inspired things happening in Philly for anyone with a bit of extra time if they are visiting for the conference or if you happen to live there and are looking for a little more green!
The Wings, Worms, and Wonder Guide to Philadelphia!!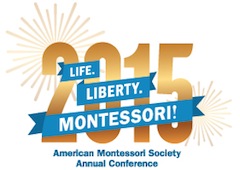 The American Montessori Society Conference – This may be obvious to many of you, but to those of you not in the Montessori world, this is an awesome event with killer speakers that you may be interested in checking out one day this weekend! I will be there all day Saturday (3/14) at the Trillium Montessori booth in the Exhibition Hall ready to answer all of your home, community, and school gardening, garden/curriculum integration, nature-study, and nature journaling questions! I will also have copies of Wings, Worms, and Wonder the book, Consultations, and more at special conference only pricing, as well as special AMS conference only laminated sets of the Nature Journal Prompt Cards!! Located at the Philadelphia Marriott Downtown 1201 Market St, Philadelphia, PA 19107, March 12-15.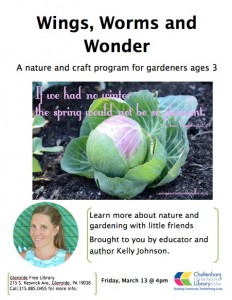 Glenside Free Library – This is the public library with the innovative-ly integrated children's garden program!! This is also where I will be teaching a free workshop for children ages 3-13 on Friday, March 13, at 4 pm!! Really how cool is it that a children's librarian thought to inspire children's literacy with art and gardening. Sounds like something I would do, wait, I do!! And that's why when I met Glenside's children's librarian Allison Frick in 2013 we hit it off like 2 peas in a pod! The library offers LOTS of really creative children's programs, so whether you live in the area or are just visiting with kids, check it out!!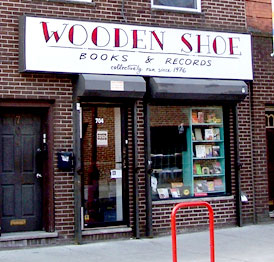 The Wooden Shoe – This independent bookstore and info shop has all the books, dvds, and records you've been looking for to start that little revolution brewing in the back of your mind, and some that you didn't even know you needed — including my book, which of course you need!! This is where I was invited to hold a book event in summer 2013 by my good friend, author, and Wooden Shoe volunteer, Matthew. A very established and well known venue, the Wooden Shoe has hosted many many authors, artists, and activists from all areas, and with a very active schedule, you are sure to be able to catch someone inspiring speaking while you visit Philly! If you live there, you are just lucky you can go whenever you want!!

Urbanstead – Now Urbanstead isn't actually a place, but it is the non profit created by Lisa Gaidanowicz that runs the awesome Francisville Urban Farm and its Youth Plots youth gardening program and the Blain School Strawberry Mansion Learning Center Garden Program. A powerhouse of community activism by teaching youth to grow their own, Urbanstead's programs are models for what joys community gardens can bring. If you are in Philly in spring-fall on a Saturday, and want some real local action, volunteer with Urbanstead!!!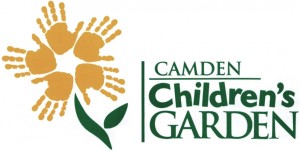 Camden Children's Garden – This is a fun place for children and their grown-ups to learn all about plants and nature in a formal garden style. With lots of events and activities April-December, the Camden Children's Garden is a great place for families with children of all ages to get wonder sparked and nature flowing into their life! 3/28/15 is opening day and is pay what you wish so everyone can enjoy!!
Urban Tree Connection – With farming, arts, health and wellness, leadership, and job training programs for humans ages 5-adult, Urban Tree Connection is a non profit basing their work in West Philadelphia neighborhoods to turn vacant lots into thriving community gardens and food hubs. The gardens all also include beautiful and relaxing spaces for elderly citizens to sit and enjoy the beauty of nature with their younger neighbors. This is a great organization with which  to get your organization involved in volunteering. They host groups of up to 50 volunteers at a time from schools, camps, universities, congregations, and more!
So that should keep you busy and connecting with Philadelphia's natural and creative environments during your stay, but I know I didn't hit even close to them all, so….
What can you add to this list?
Let us know in the comments below!
Seeds to Sprout:
Check out the 2015 AMS Conference webpage here.
Check out the details and contact info for the Glenside Free Library event here.
Check out the calendar of events for the Wooden Shoe here.
Check out  Urbanstead here and my Interview with Lisa here.
Checkout the Camden Children's Garden for hours of operation and events here.
Check out how your group can volunteer with Urban Tree Connection here.
Don't miss a post!!