---
When you hear the term fractal patterns, what do you think of? Me, I think of scruffy Deadhead kids in my college art school dorm spacing out to VHS tapes of swirling shapes, while their minds entered "alternate dimensions" we'll say.
But actually there is a much more interesting side to fractals. They are found in spectacular ways in both art and nature – which actually isn't as surprising as it first seems – or as it did to me anyway, but I have that other association!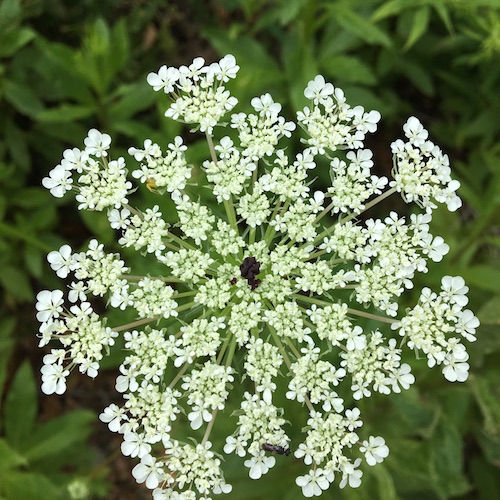 This wildflower offers fractal patterns.
SO what is a fractal anyway?
"The term "fractal" was first used by mathematician Benoit Mandelbrot in 1975. Mandelbrot based it on the Latin frāctus meaning "broken" or "fractured", and used it to extend the concept of theoretical fractional dimensions to geometric patterns in nature."
Well that's the technical definition, but in short a fractals are patterns that repeat at various magnifications. "First you see the big branches growing out of the trunk. Then you see smaller versions growing out of each big branch. As you keep zooming in, finer and finer branches appear, all the way down to the smallest twigs". (source).
I recently read, in the book The Nature Fix, by Florence Williams, that fractals were discovered within Jackson Pollack's abstract expressionist paintings. This is one reason people enjoy staring deeply into those large paint splatters. The splats aren't actually as random as they seem at first glance.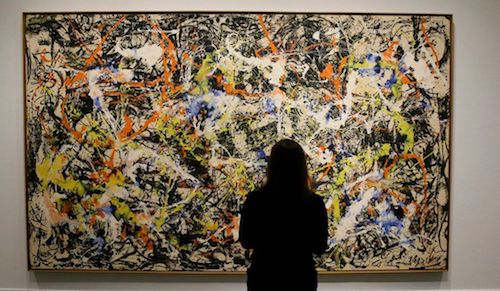 Artist – Jackson Pollock (photo credit)
Pollack wasn't just throwing paint around – he was actually, but perhaps not consciously who can say, "painting nature in his abstractions" (Nature Fix p115). It was discovered by Richard Taylor using a special computer program that the fractals Pollack painted are most similar to those seen as if we were looking up into a tree.
Think about a Pollack painting, and then think about looking up into a tree. They are quite similar in visual patterning and identical in mid-range fractal patterning! Pretty interesting!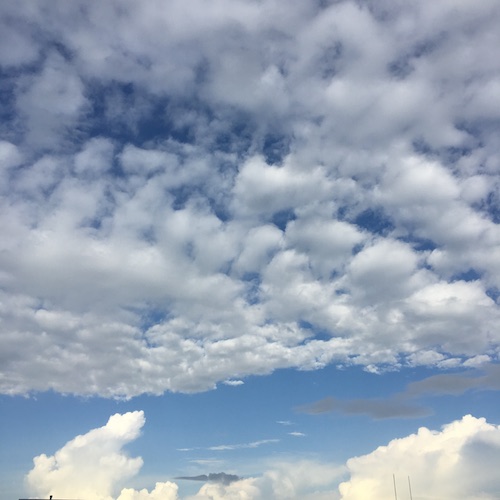 Cloudy fractal patterns are found within the water and ice crystals
Why do our brains seek out these fractal patterns?
Fractal patterns help our brains relax because when we view mid-range complexity fractals the brain releases alpha waves. These are the waves when we are in a wakeful relaxed state.
Taylor and his partner Caroline Hagerhall also discovered mid-range fractals also activate the same parts of the brain as music! Taylor elaborates that when we are relaxing on the beach, looking at the waves break upon the shore – the crumbling "white water" of the waves is made up of mid-range fractals! Watching the waves break has the potential to effect our brains in the same way as listening to peaceful music.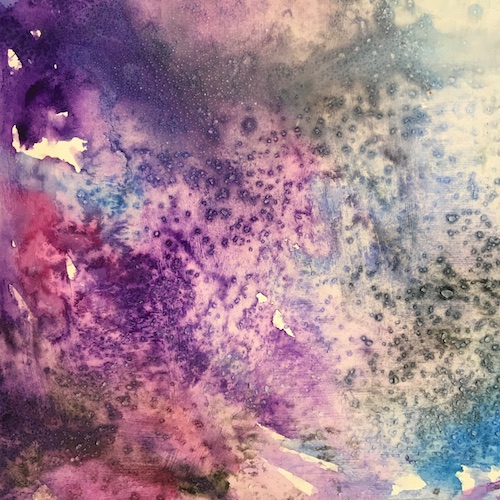 I'm not 100% sure, but I think the salt crystals used in this watercolor abstraction may offer some fractal patterns from the salt crystal patterns.
Fractals in Art
Nature has been a muse for artists since the beginning. So it's easy to accept that artists have been rooting fractals in art for centuries. But actually doing it is easier said than done. Creating a fractal with an art image is tough to just set out and do. It takes a combination of merging the unconscious and the intellect.
"In Pollock's case, his fractal aesthetics resulted from an intriguing mixture of both. His fractal patterns originated from his body motions (specifically an automatic process related to balance known to be fractal). But he spent 10 years consciously refining his pouring technique to increase the visual complexity of these fractal patterns." (source)
If I had a quarter for every time I've been at a museum, viewing abstract art, and overheard someone say "my kid could have done that!"…
Well, apparently not,  according to Pollock's 10 year technique refinement. OR could they? Could young children's ability to be free with their artistic expression allow them to unconsciously be embedding fractal patterns in their finger painting by using their full bodies to paint?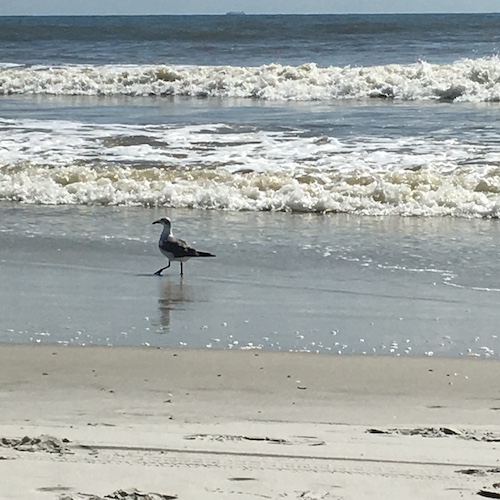 Ocean shore break fractal patterns
Give a little abstract subconscious fractal embedding painting a try and see what happens!
What types of nature do you gaze into to help you relax?
Clouds, waves, trees…
Share in the comments below!
Share pics of your abstract painting on Instagram #wingswormsandwonder!
Seeds to Sprout:

Read more about fractals in art in this Smithsonian Magazine article by Richard Taylor here. 
Check out my review of the book The Nature Fix here
Check out some images of fractals in nature here
Be sure to mark your calendars to meet me live for some free online art making! Click the date link to join the upcoming live art events.
10/12: Artsy Meet-up, 3-5 pm est 
10/25: Wonder Wednesday Live, 12-1 pm est