[vc_row][vc_column][vc_column_text]
Surprise!!
Remember how I mentioned a new website was in the works? Well, ta-dah! It's here & I love it!! A new online home for the new year!
Not, that I didn't love my other website (or the one before that), but as we grow our needs and wants change, and that's where I am. You probably noticed over the past year and a half I've shifted a lot more into the arts and nature journaling realm of Wings, Worms, and Wonder.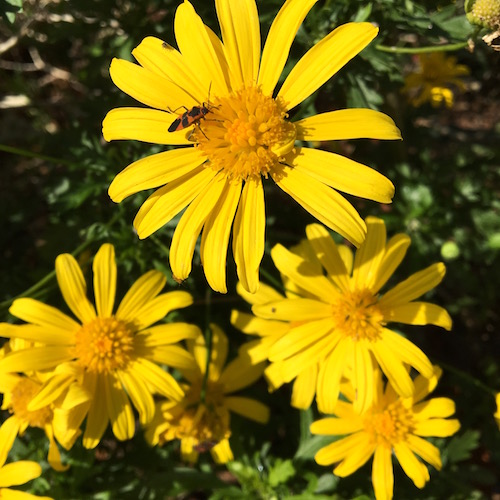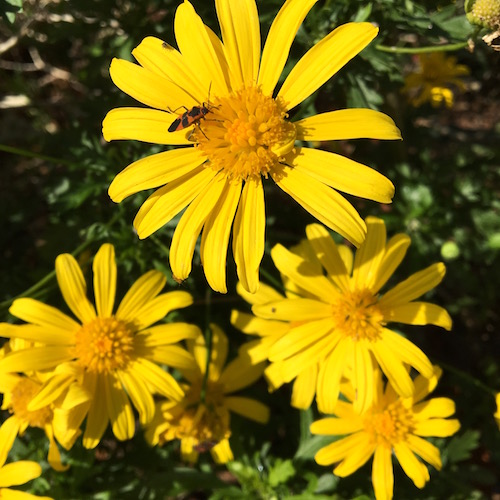 Our home here may be new, but the garden is planted!
I felt that to stay authentic, helpful, and enthusiastic about my work I needed to follow my heart, and back to focusing on art inspired by nature is where I've been lead!
I hope you love it & I hope that you have fun exploring the new site!
My goal is: clean, clear, easy to use and access information, and inspiring to creatively connection with nature through the arts & gardening! Like Scandinavian design!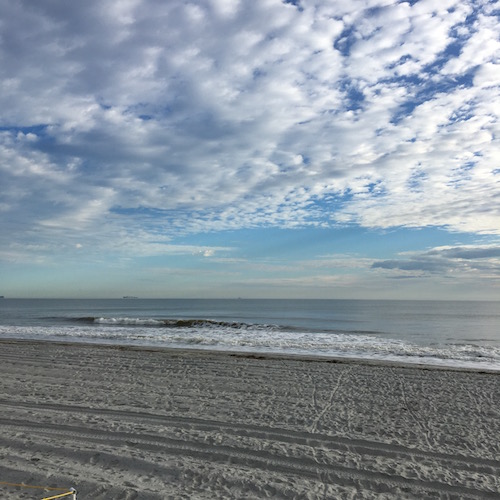 Lots of visual space – like a wide open beach!
Everything you love is still here – all the blog posts chock full of info, inspiration, and resources are all transferred over – + now you can access the nature journal school, shops, and services better too!
A couple glitches are still getting worked out, as these techy things go, so pardon if a picture or two are missing on a blog post or a description seems like it needs a bit of editing. It's getting there.
BUT if you do see something like this, and it's not too much trouble, I'd love it if you let me know in the comments. Sometimes you may see something that I miss simply because I have looked at it too much for too long!
---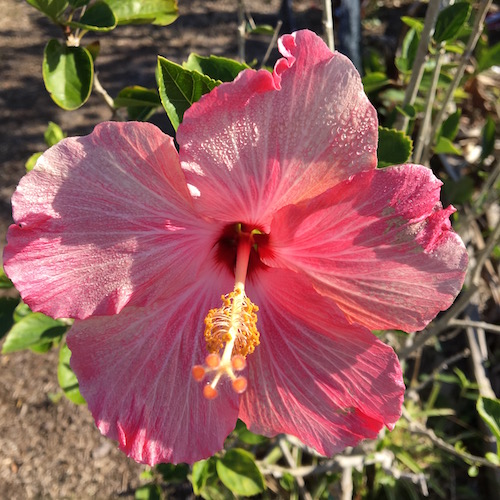 Okay, so in the nature of this busy month, I realize this post is a bit all over the place, but hey, aren't we all kinda right now?
It's okay!!! There's lots to say and do with the holidays and the new year upon us!
Winter Solstice is this Wednesday, 12/21!!
Get outside and enjoy the dark night! Make a fire, share some warm delicious food, and celebrate the season's change and the night!!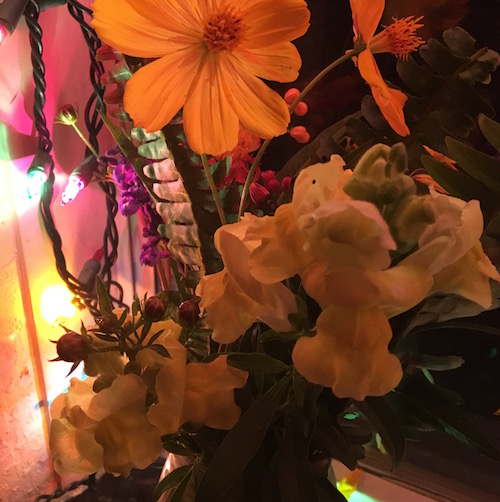 Need a few solstice celebration ideas? Click here for lots, including this month's Wonder Wednesday solstice activity!!
Have a fun week & a wonderful solstice – and the next time I write you I will be a year older too!
---
How will you incorporate nature into the upcoming week's celebrations?
Share in the comments below! 
Share your winter holiday nature pics on Instagram #wingswormsandwonder so we can see!
Seeds to Sprout:
It's not too late to connect with nature creatively! You can still order online courses and digital gifts to fill those super last minute shopping needs! Plus these gifts come with discount codes and perks for you!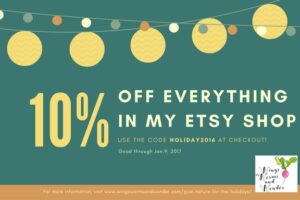 Get a set of Nature Journal Prompt Cards to download here!
Get a garden consultation here, complete with gift certificate!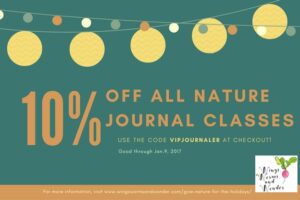 Give a nature journaling class & I'll also send you a gift certificate you can print or email to the recipient! And with each gift enrollment purchased through 1/1/17, you get enrolled in the same course for free – because sharing with a friend is fun!
---
I'm teaching & exhibiting in a couple fun places starting in January!
There's more info about these projects headed your way after the holiday. In the meantime, check these out:
Homeschoolers rejoice!!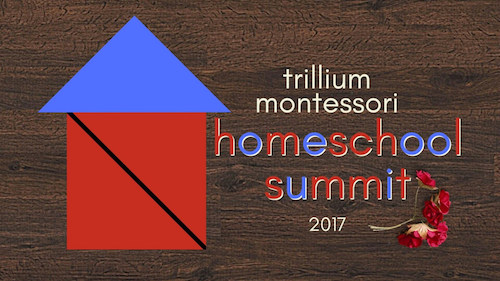 Trillium Montessori is hosting an online Home School Summit January 9-12!!
This is going to be an incredible resource for you Montessori homeschoolers ad is not to be missed! If you've used any of Seemi of Trillium's card material, followed her blog, or attended any of her other online classes or summits you know the kind of top notch quality I'm talking about.
I'll be exhibiting in the summit and will also be teaching a live session during the summit. I'm giving away huge discounts in my new Using Nature Journal Prompts course to all participants (get it for under $10, including a set of the cards!!) and raffling a free spot in the Let's Build A Garden course!
Plus, there will be the amazing workshops and other stellar exhibitors with awesome giveaways and discounts too! Check out the presenters and course home here!
---
Art Journalers Enjoy!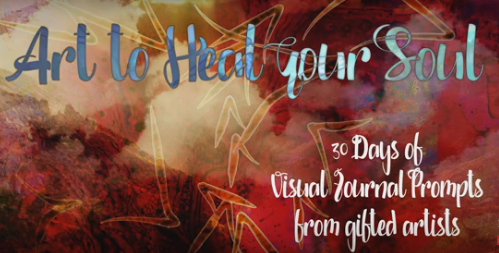 Art to Heal Your Soul: 30 Days of Visual Journal Prompts Starts January 1!
This is a really unique project hosted and created by storyteller and art journaler Susan Nicolai of Eye Susan.
Check out this little video explaining the project & Learn more here!