We know that a very important part of teaching children to be ecologically literate adults is to connect them to place and the natural world in childhood. This act includes providing children with opportunities to build relationships and bonds with natural areas that not only last a lifetime, but inspire a lifetime of caring for these areas. Looking back over history near and far, the people who have been the most influential naturalists and environmentalists all can name specific places in nature that strongly impacted them throughout their lives. Beatrix Potter had the Lakes District of England, Rachel Carson had the woods around her home and the Maine seacoast, Aldo Leopold had Sand County, Richard Louv had the plains of Kansas, and the list could go on.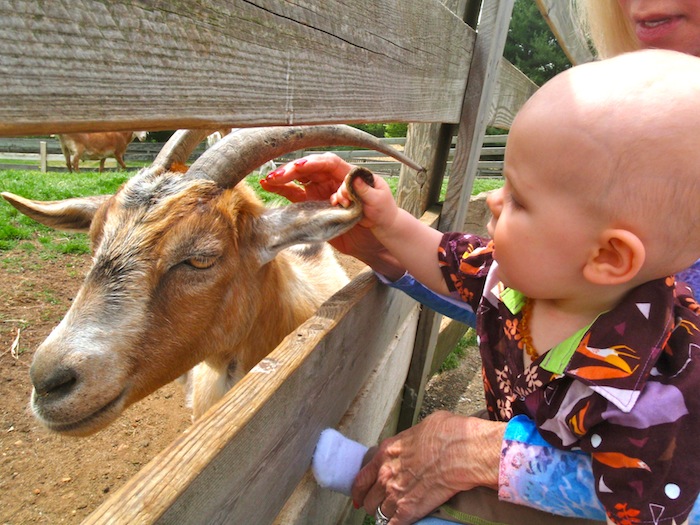 I plan on making Maymont just as important in my new nephew's life as it was in mine. Starting with the goats!
I am sure each one of you can think of at least one natural place that stands out in your mind as significant to you throughout the different stages of your life. For me, one such place was Maymont Park in Richmond, VA. Although this is an urban park and is by no means pristine wilderness, it is a beautiful park and garden that grew with me from infancy through adulthood. As a child I spent time playing here on the rolling hills and romping around looking at the animals (I was always really scared of the bull), and even spent a few nights there with the Girl Scouts learning to milk cows, sheer sheep, and card wool.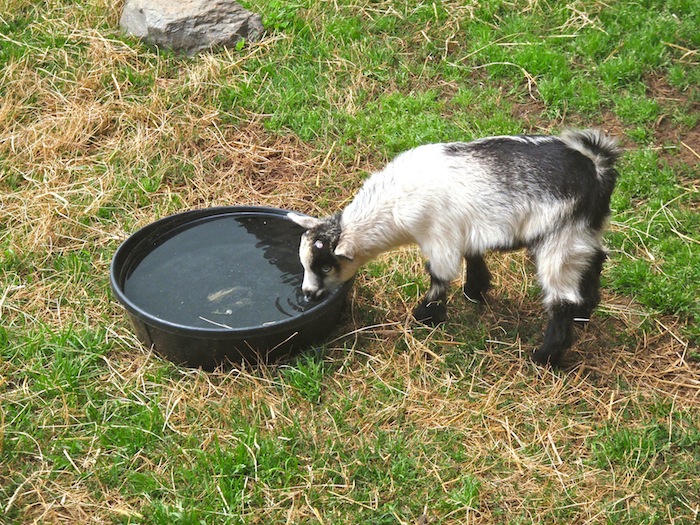 These kidss are nearing a month old.
As I grew older, Maymont filled my developmental need for nature within a wider social context. As teenagers, we would head there after school and stage our photography projects, hide out in the bamboo forest, sneak around and try to jump into the waterfall without getting caught, and meet up with friends from other schools around the city to hang out. I even worked as a costume and set designer there for a children's summer theater camp while I was in college one summer. As an adult, I still return to Maymont regularly to stroll around, have picnics, and enjoy what's in bloom and what's growing on the small farm – which is home to one of my all time favorite parts of Maymont (other than the Japanese gardens)- the goats and in particular during the spring- the baby goats- human kids having fun with kids!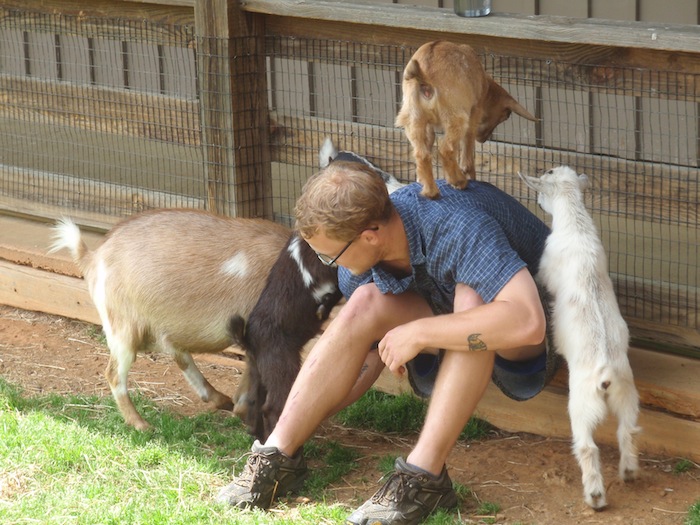 I just love these baby goats. They are so cute, fun, and playful. If you ever feel stressed or overwhelmed, try to find some baby goats to watch! You can't help but smile and relax when you see them bouncing around, climbing on each other, and tumbling off things.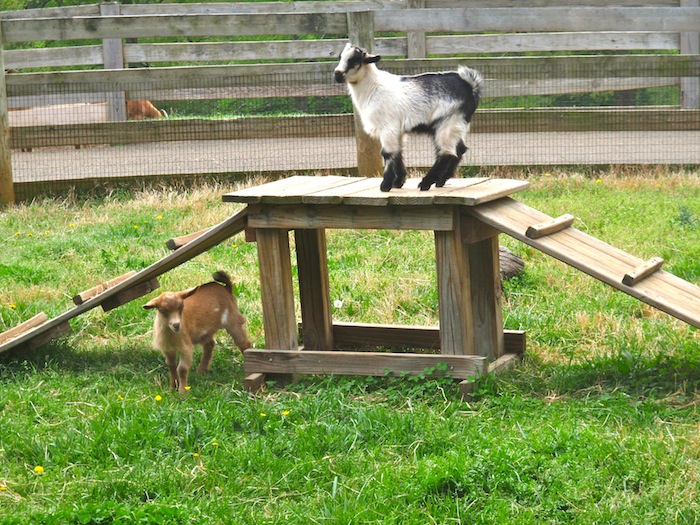 I love how the nickname for human children is kids after these playful goat kids.
So when you are creating nature experiences for children, don't overlook the urban parks. These bits of nearby nature can be just as meaningful as the "wilder" nature experiences, and sometimes even more meaningful to teenagers. Maymont is just as important a place in my history of nature connection as the vast Blue Ridge mountains or the Atlantic Ocean and I place I would work to protect should it ever become endangered all because of my lifetime of experiences and memories planted there.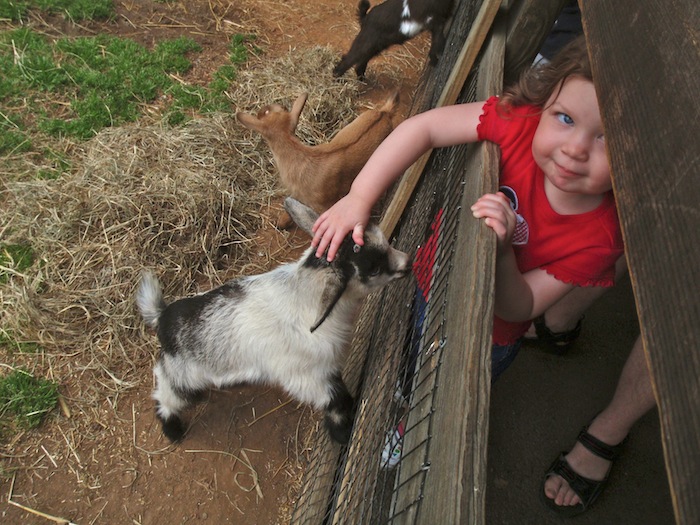 Seeds to Sprout:
106 goat facts from FL A&M University
An article on teen nature connection and long term environmental responsibility
10 tips for engaging teens in nature
A great Huffington Post article on the "Rewards of Nearby Nature" with links to research
Learn more about what Maymont Park has to offer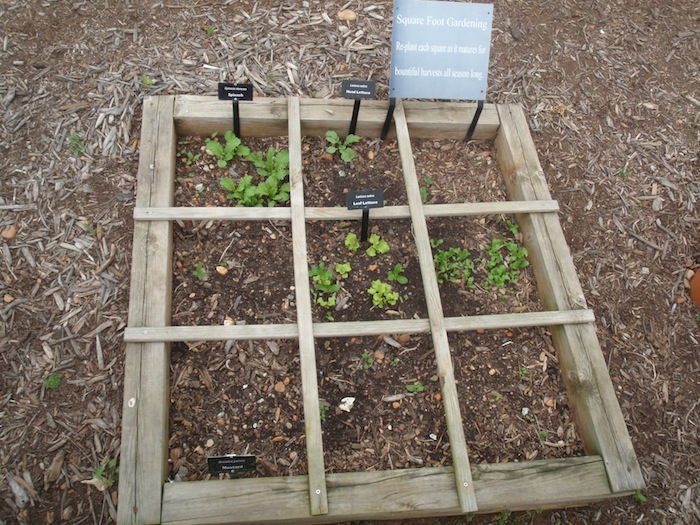 The estate was donated to the city for preservation by a victorian family, these 100 acres nestled against the James River with the city of Richmond are home to the family's mansion, beautiful gardens, and the farm.