---
Life is nature. Nature is life. Full of cycles and seasons, births, blooms, growth, high tides, storms, struggle, low tides, deaths, but a sunrise always follows a sunset. With every sunrise and moonrise, the cycle begins again. Each day offers get a chance to start fresh and try again. A new day is nature's do-over.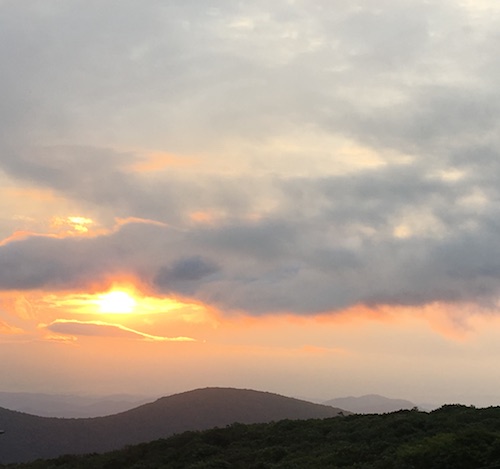 When we seek healing embrace in the cycles of nature, we find nurturing peace. When we seek joy and wonder, we are rewarded with confidence and connection. When we relax into nature's embrace, time stops and we are reminded, if only momentarily, that everything is as it should be. We are just part of the cycles that began before us. The cycle will continue once our body completes its own cycle of life, death, and returning life to the earth. Nature offers us,
"A shift from fear to certainty that I'm more than what's seen, part of something sublime. We all are." (p133, Murmuration).
It's so easy to lose track of the peace that comes with relinquishing our (illusion of) control to nature's cycles. We aren't driving the train, as much as we think. We're just along for the ride.
A wise person once told me learn to surf the waves [of life] so you don't get tossed by them. Being an actual surfer, this metaphor was especially appropriate and stuck with me on both an emotional level as well as physical.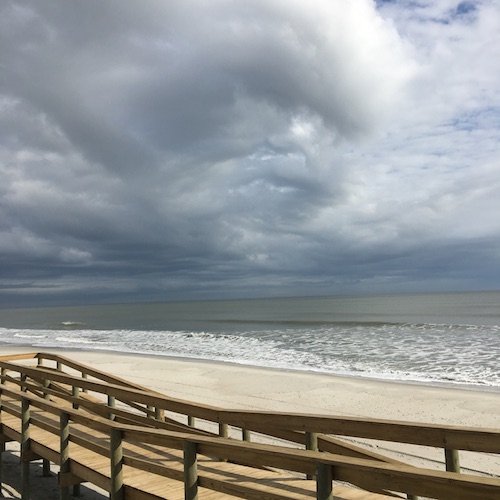 I know exactly how it feels when you try to fight the ocean. You get repeatedly pounded by waves, exhausted and gasping for air, before getting pounded to the ocean floor again, until you release. I also know exactly how it feels when you are in total tune, and a wave "inhales" you into its depths and  "exhales" you back out to let you glide across its face toward shore.
The Saving Gift of Story
As much as modern life would like us to believe otherwise, we don't have to fight the cycles of life or nature. When we let go of our (perceived) control, we gain more actual control, strength, and freedom. But how do we let go, release into life, and tap nature's flow?
One way is story. Storytelling is a gift of the human cycle. With story we learn how to navigate life's waters and webs. Story reminds us to slow down and tap in. Even while the human world keeps spinning, story keeps us from getting too dizzy.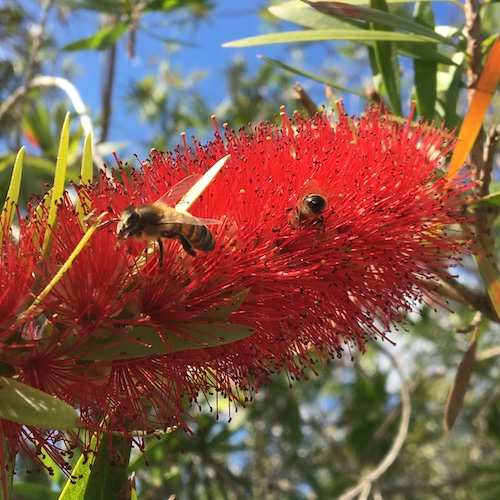 The power of sharing story, sharing nature, and releasing into the flow and peace our natural world holds for us is the strength behind the book Nature's Healing Spirit: Real Life Stories to Nurture the Soul.
A collection of essays by 34 different authors compiled by Sheri McGregor, including her own family's story of healing in nature. Sheri is an accomplished author who knows the power of nature to health first hand. The lows and highs of life are equally celebrated with nature through the authors' lives in this book.This collection, offers a reminder that nature is always there for us, regardless of the tide.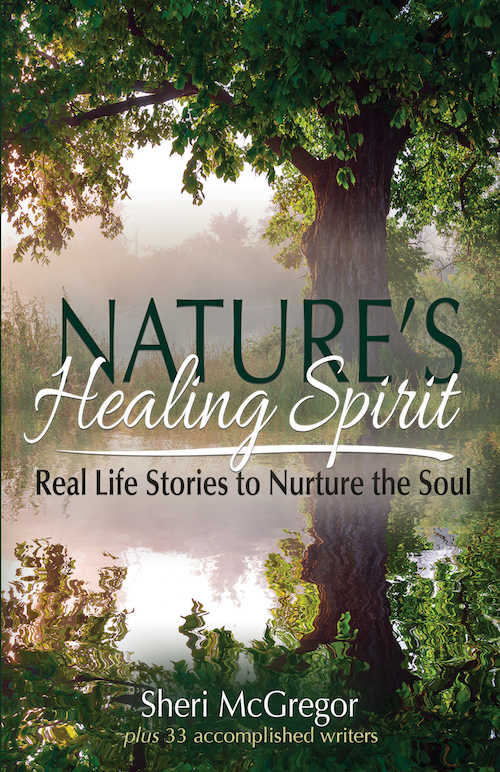 The stories shared in Nature's Healing Spirit prompt us to spend time with nature, whether wild, tame, near or far. They whisper get out there, be nurtured. We are all humans sharing amazingly similar experiences on earth, in nature. Regardless of how urban the environment, or alone we feel at times, living on planet Earth is living together in nature.
We are all one.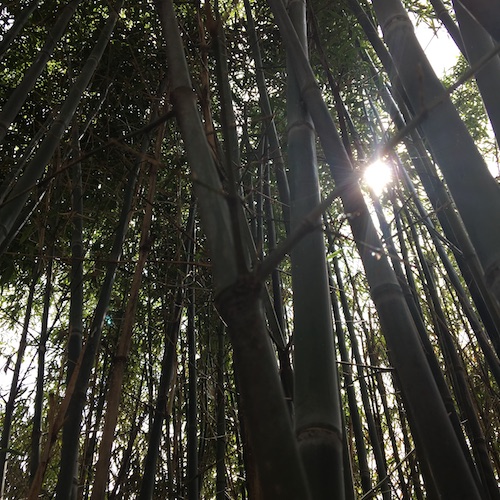 In the times when it seems the only way to see life's path is through the human lens, stories like those in this book shift our perspective and nurture our cycling minds with nature's healing spirit. Through bugs, birds, mountains, oceans, deserts, and even our own backyards, lessons are held for us in story. They take us on seasonal journeys home to the familiar groves and afar into uncharted waters. Connecing with nature through story offers an,
"antidote to the cultural messages that encourage us to rely on ourselves, as though it's cheating to ask for help." (p180, Earthsprings Eternal).
Together in nature we heal, individually and collectively. We go from cloudiness and clarity, childhood traumas, broken hearts, illness and injury. We grow in childhood wonder, togetherness, solitude. The lessons taught from mothers and fathers, families, plants, humans, animals, the human animal – our lives woven together through nature. These and more are all explored through stories that make use feel connected, to the cycles and web of life.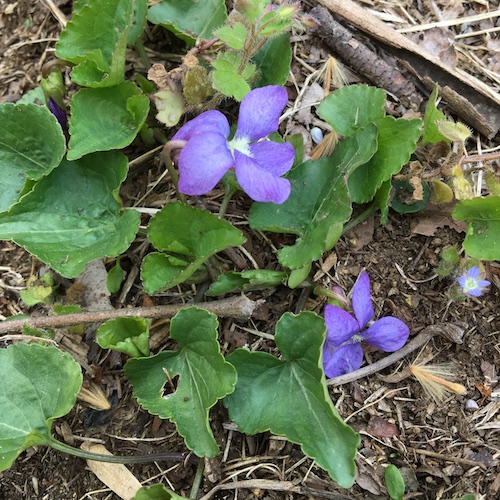 The book Nature's Healing Spirit is a gift for those cycles where it feels like our thread broke away from the web, and for days when we can't see the forest for the trees.
This book reminds us to look to nature to see human life reflected in her ponds, rocks, trees, and reminds us no matter how fragile the silk of life's web may seem, and that together we are strong and resilient.
I found Nature's Healing Spirit to be incredibly inspiring and I'm confident you will too. It even featured 3 places I've lived or been and countless others I now want to visit! The work of sharing connection through story is always important, but especially in times of turmoil I can't recommend it enough. We can heal together and looking to nature is how we start. 
In what ways has nature nurtured your life?
Share in the comments below!
Share pics of your favorite healing nature spots on Instagram #wingswormsandwonder 
Author Bio:
Sheri McGregor has written for magazines on a variety of topics: psychology, business, health, wellness, travel and chickens. Her essays have appeared in anthologies including the Cup of Comfort series.
She's written about mental health for non-profit organizations, and provided a textbook chapter for middle-school aged teens. Sheri has always loved nature. Her three hiking guides for San Diego County are as popular for their descriptive prose as they are for their trail info. Sheri's first self-help book, Done With The Crying: Help and Healing for Mothers of Estranged Adult Children was a Foreword book of the year finalist, and helps hurting parents around the globe. Sheri's essay about her son is included in Nature's Healing Spirit: Real Life Stories to Nurture the Soul. This book, an anthology of sensory-rich works from accomplished writers, joins the benefits of nature with he joys of reading.
Seeds to Sprout
Immerse in your own copy of Nature's Healing Spirit! Click here!
Have you checked out the Wings, Worms, and Wonder Seed Swap quotes? They're uplifting quote graphics I made just for you and are chock full of practical and mystical nature food for thought by some of humanity's greatest philosophers. They are designed to get you inspired on pondering your own connection to the web of life. Click here to go right to the "Seed Swap" on the blog.
Or click here to save the Wings, Worms, and Wonder Seed Swap Quotes on Pinterest.
Check out more nature inspired writing, books, and literature in this post by Lewis Ginter Botanical Garden