Spring is the time for egg dying, but being vegan, unless I can get my chicken keeping neighbors to agree to let me blow some of their eggs, let me keep the shells and them keep the insides which is a lot of work, I steer away from the whole egg thing. But dying things is fun! Especially when you can do it with plants!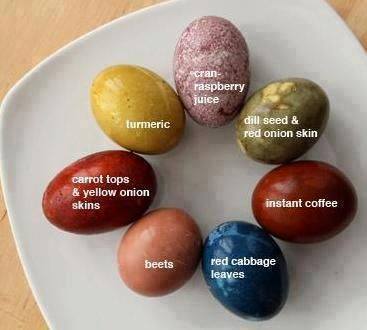 So as you can see above in the egg pic I snatched off Facebook, there are lots of things around the house or grocery store that you can use to dye and you don't have to limit your dying to eggs for sure. You can dye cotton fabric, wool yarn, and even paper. You can make handmade hand dyed paper, paintings, you can dye strips of muslin or yarn and make weavings, you can batik, you can dye white t-shirts or pillowcases, and with older children dye yarn and teach them to finger knit. I loved doing this when I was young and still do when I get the chance! Fiber and dye fun is endless!
Natural weavings are really cool (Photo credit: twispworks.org)
Using plant dyes is a great cross curricular activity that ties together lessons from the garden, art, history, culture, and science. Fibers and dye can open up a very interesting historical look at manufacturing, can accent a lesson on the industrial revolution, and for adolescents, exploring plant dyes can open a discussion on the modern textile industry and its environmental impacts.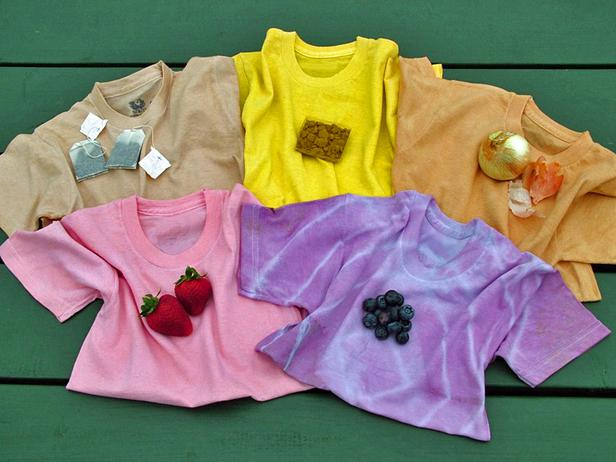 Food dyed shirts! (Photo credit: www.hgtv.com)
Since there are sooooo many options for plant dyeing, this post has LOTS of Seeds to Sprout links below for you so you can focus on the projects that most interest you and suit the needs of your class, children, and garden!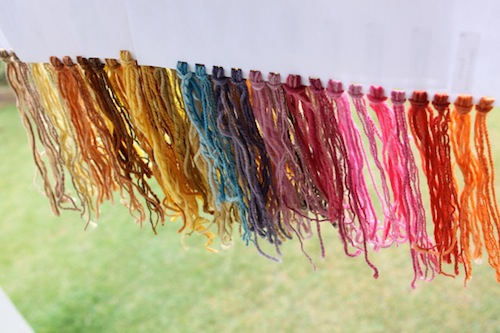 Have fun with it and share your pics!! (Photo credit www.waldorfmoms.com)
What plants do you have growing in your garden that can be made into dye?
Share below!
Seeds to Sprout:
Check out this list of colors you can make from plants by the Prairie Fibers Company.
A very thorough lesson plan for 5-8 grade students on growing plants for dye
How to dye with plants ( a more professional instruction set)
Make a plant dye painting lesson plan
A Fun with plant dyes lesson plan from Cornell University
Another recipe for plant dyes for fabric from the NGA (simpler)
Tie-Dye with plants (scroll down for the instructions on this one)
Natural egg dyeing (I have to suggest, in order to be good with this, use eggs from local chicken you know are treated humanely.)
An easy way to batik with children (no wax yay!!)
How to finger knit with the yarn you dye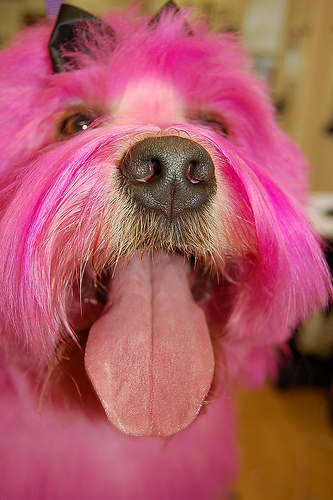 I even have a friend that regularly dyes his fluffy white dog (often pink) with Kool-aid. This isn't his dog, for some reason I never took a picture, but you get how fun it can be! It doesn't hurt the dog at all. (photo credit www.dogguide.net)