Sadly, this afternoon after 2 hours of writing, I just completed a killer post on Tim Armstrong's local tea workshop I attended last week and somehow, even after I had saved it multiple times, WordPress glitched and it all dissappeared. I totally freaked out and went straight outside, with a house shaking door slam, where concrete nature makes sense vs. the abstract world of the internet. But after a chat with a 3 year old and a little looking up at the sky, I regained composure and did what any savvy internet user would do in a difficult situation, put out a desperate cry for help on Facebook! And lo and behold an old friend came through with the solution and as quickly as it disappeared, the content was recovered!!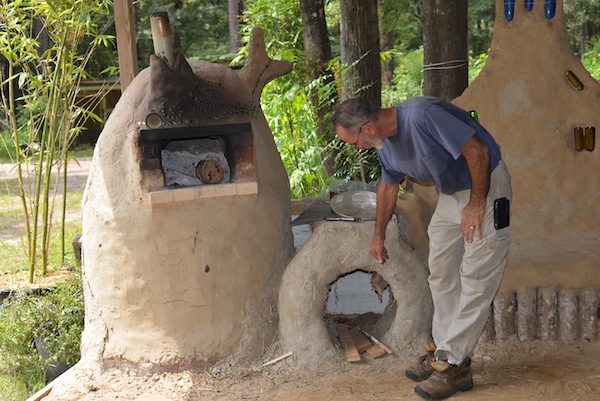 Tim feeding his cobb oven-check out the fish on top!
So to celebrate and mend all the broken hearts out here with a little afternoon nature, I am going to post some fun pictures of Tim's farm. I am so excited to share all the surprising info I learned. So weird though, I wish I knew why the internet gremlins have been playing tricks on me all day.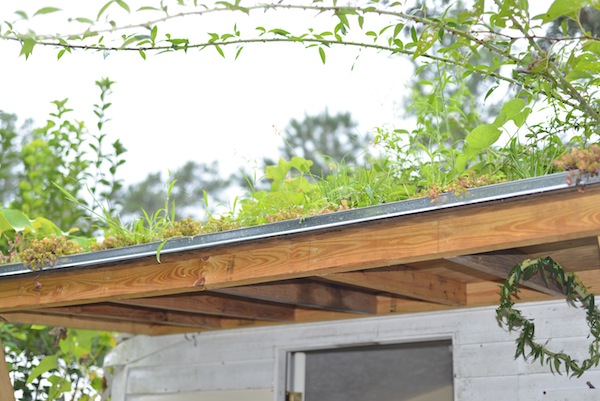 living roof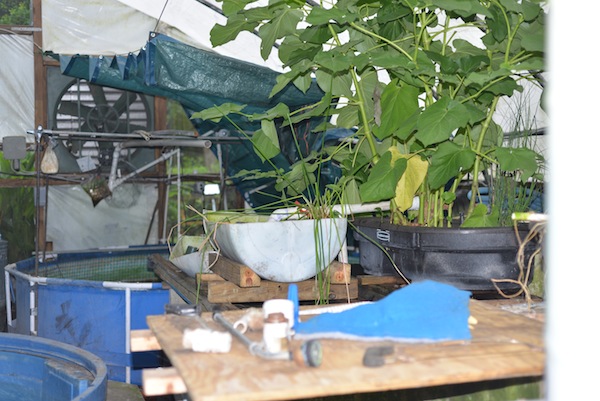 aquaculture in the greenhouse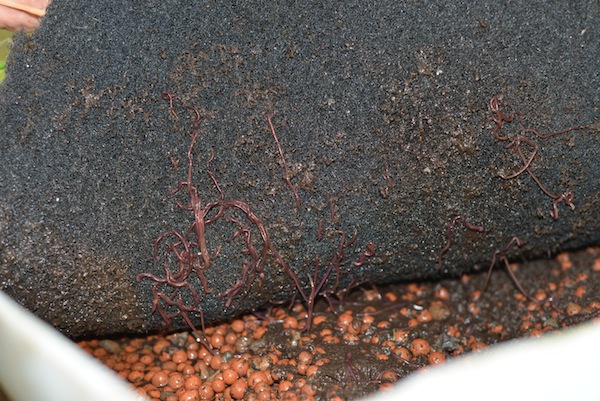 vermiculture with red wigglers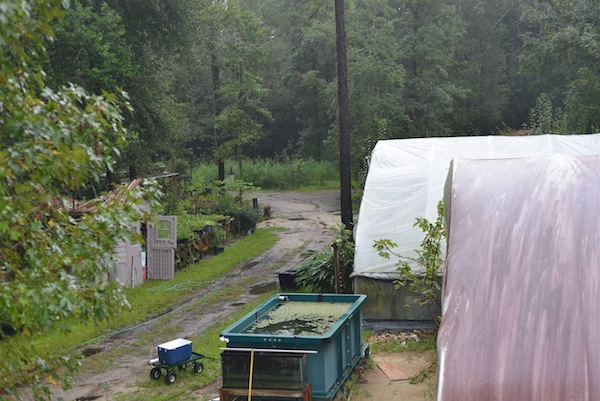 A rainy afternoon on the farm, plants, fish, worms, and humans are all living and working in harmony.
What's your favorite nature to calm down in?
Check out the work of my WordPress savior, and a wordsmith-ing man with one of the dreamy-est crooning voices you've heard: Arlo Haskell of Key West's Literary Seminar!