It's Day 1 of the  5 Day Nature Journal Challenge!!
I hope you are here because you're joining me in the nature journal challenge, it's only 5 days after all!
The #5dayjournalchallenge is a fun way to get creatively connecting with nature, warm up our nature journaling muscles, and count down the days until the official beginning of the Draw Yourself Back to Nature eCourse!
Okay, here's how to get involved:
1. Instagram follow @wingswormsandwonder and repost the challenge graphic
2. Starting Thursday, October 15, today, get the daily prompt from my Instagram feed
(I'll post them here too)
3. Make your journal entries from the daily prompts
4. Post it on Instagram with the hashtags:
#wingswormsandwonder
#drawyourselfbacktonature
#5dayjournalchallenge
Then, 
On Tuesday, October 20, I'll choose someone from the #5dayjournalchallenge hashtag feed who followed the steps and posted all 5 days.
They will win a digital set of my Nature Journal Prompt Cards, from which I drew the 5 prompts!
Have you heard registration for Draw Yourself Back to Nature is open through October 24?  
It's true!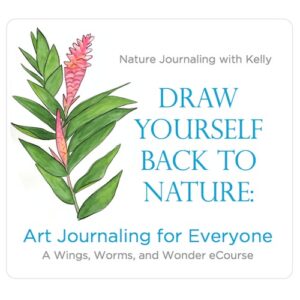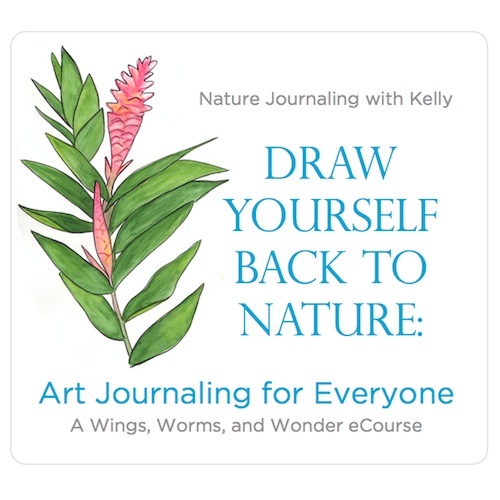 Day 1 Prompt: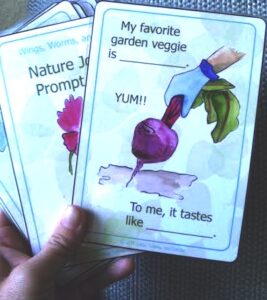 What is your favorite garden veggie?
Day 2 Prompt: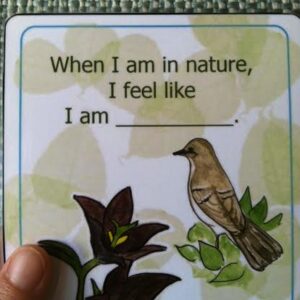 How do you feel when you are in nature?
And how will you approach this one? Words. images. figuratively. abstractly, literally, or ……..
Day 3 Prompt: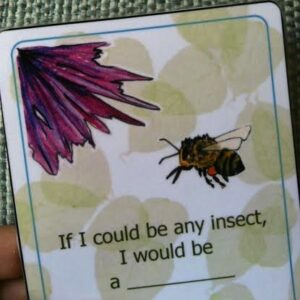 What insect would you be? (or should I say bee?)
Day 4 Prompt: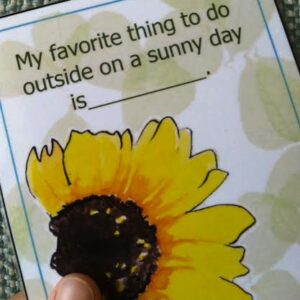 What's your favorite thing to do on a sunny day?
Day 5 Prompt: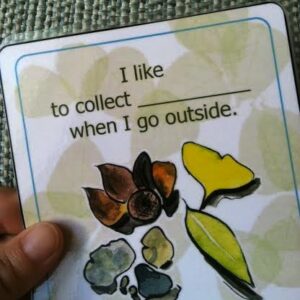 What do you like to collect on nature walks, hikes, beach strolls, park jaunts, climbing scrambles or any other places you go outdoors?