For me, art and nature are inseparable. You have probably guessed this about me if you read this blog, get the newsletter, or have had any foray into the World of WIngs, Worms, and Wonder!
The night I found about about my mom's accident (and the night our bikes got stolen!! Insult to injury or what?!!) we were in Miami at Art Basel. My partner Sean and I spent the day at the Scope show (that's where he was showing, so exciting!) saw some really wonderful art that I have been so excited to share with you!!
So here we go! I hope it inspires you to think:
about nature,
expressing your relationship with nature through art,
aspects of nature that inspire your daily life,
the greater human relationship with nature,
and the future of humans in the natural world.
Cho, Hye-Yoon
These are detail shots of the painting The Best of Flowers. The painting is painted with acrylic paint and Swarovski crystals! The crystals gave the paintings a luminosity that is tough to catch in the photos, but you can definitely see how gorgeous the flowers are!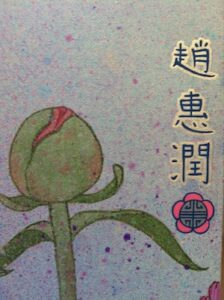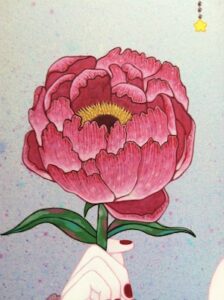 ---
Cinta Vidal
I love how she melds the natural and built environments into one big ball of action happening on all sides. Up close these paintings have so much detail and intricacy that you could keep looking at them for hours and coming up with stories in your mind about what is going on in the buildings and with the people working in the paintings.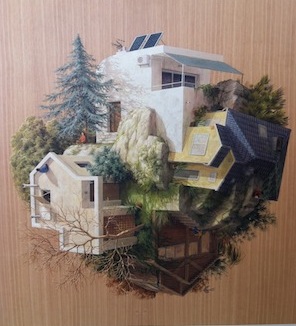 ---
Kevin Peterson
These paintings give us a view of seemingly a post apocalyptic world where adults are no where to be found and children have taken animals as their guides through the world. Usually I'm not a fan of post apocalyptic world views, but these paintings really get your imagination going on a future where children and animals take back over, but also the uncertainty of the ways nature will take back over.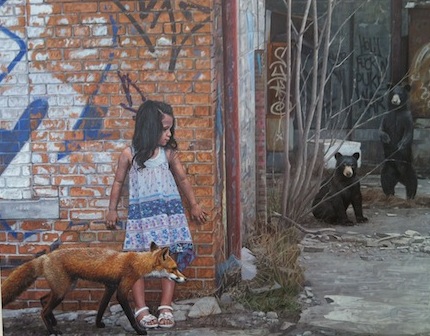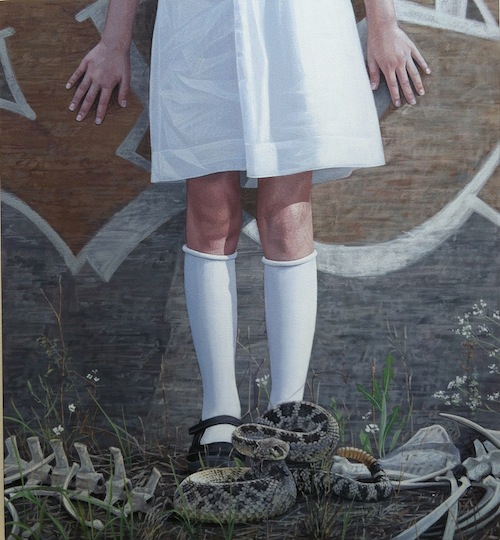 Sean Mahan
Okay, so of course I am partial to this one, but it definitely fits into the theme. Sean is very inspired by E.O. Wilson's theories on biophilia and the ways that humans connect with nature on genetic and subconscious levels. His paintings reflect the innate sweetness of humans in childhood as they find balance between nature and culture. This one is called Not Without Cause.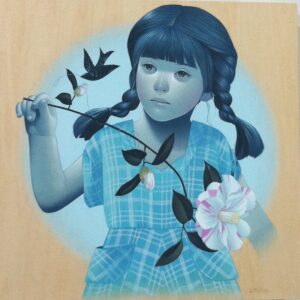 ---
Street Art
Miami, like many urban areas these days, is chock full of murals and street art, legal and not so. In Miami, the area to find murals is the Wynwood neighborhood. So I want to highlight some nature inspired street art I found.
As you probably guessed, this bit of

anonymous graffiti

most likely wasn't commissioned, but is a fun reminder that catches your eye and you walk down the sidewalk. I especially like how they highlighted connecting with local trees, rather than just trees.
I love the floral pattern on this mural and how he really grounds them in nature with their tools as well as letting nature and their bodies blend seamlessly. It's by

INTI

, who draws inspiration for his name from the Inca sun god and Chilean roots and for this mural from the poem Te Queiro and photographs of Lewis Hine.
This mural is also inside the Wynwood Walls compound and is by

CASE

. This one makes me think of the finger prints that humans are leaving as we dominate and stomp over the botanical landscape, but the rainbow makes me happy about the potential for a beautiful relationship.
1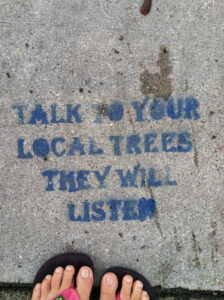 2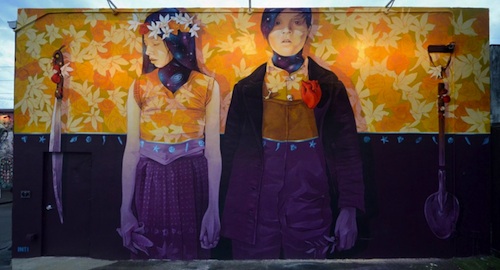 3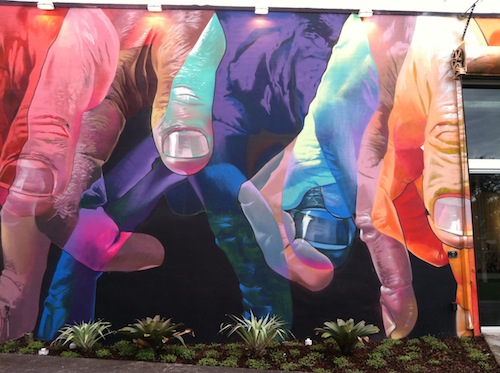 ---
What aspects of art & the human relationship with nature resonate with you?
Share in the comments below and share your art and nature finds on Instagram #winsgwormsandwonder
Seeds to Sprout: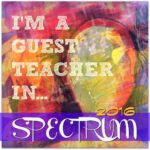 I am excited to announce that I am teaching in the HaliKarlaArts Spectrum 2016!
This is a really awesome Holistic Creative eAdventure intended to empower, nurture and celebrate your innate creative expression, healing journey, and personal development!
Learn more about the Scope Show here. It will be in New York the first weekend of march if you are in the area and interested in the New Contemporary Art movement. Forget the impressionist, see what's happening in the art world NOW!