---
Well, school is officially in and for those of you adventuring into homeschooling for the foreseeable future, you may be coming across some challenges, or maybe you just want to make school more than simply the zoom calls or virtual learning.
Are you looking to learn about all things Montessori homeschooling?
Great news! Registration for the Montessori Homeschool Summit 2020 is finally here!
This is an incredible opportunity to learn from experienced Montessori teachers, parents, and both from around the world. And the beauty is, this international conference is being delivered right to you in your home.
You don't even have to have your children enrolled in Montessori school to reap the bounty of this summit. Anyone homeschooling in any method from public virtual school curricula to free-schooling will find a treasure trove of information and resources here within the Montessori Homeschool Summit 2020!
In 5 days of video presentations, an abundance of resource materials, and even a virtual conference exhibit hall, you'll get answers to your questions, challenges, and struggles while supercharging your homeschooling with the Montessori Method.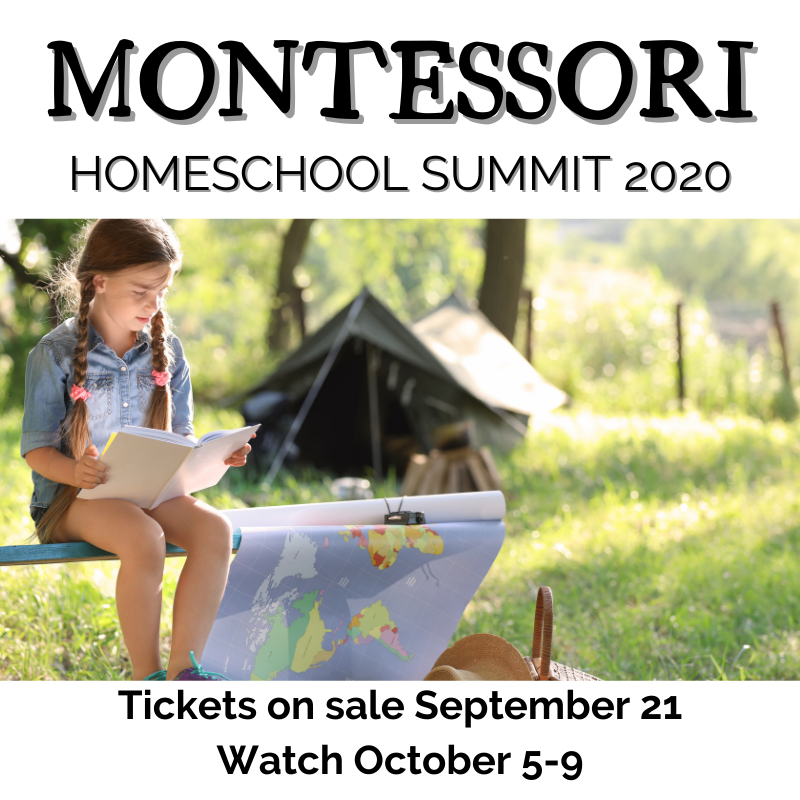 Personally, I've seen the challenges tackled and successes earned that my sister has encountered since the virus closed schools and she suddenly became a Montessori homeschool teacher to her 8 year old and 3 year old – while also juggling a full time work schedule and home duties.
I've also seen the sheer wonder and exuberance for life and learning in the 8 and 12 year old children of a good friend who has been Montessori Homeschooling parent for the past 8 years – as well as the hurdles (from planning to productivity) that she leaps on a daily basis.
These observations, are just a couple of the reasons I am so excited about this summit for all the homeschooling parents!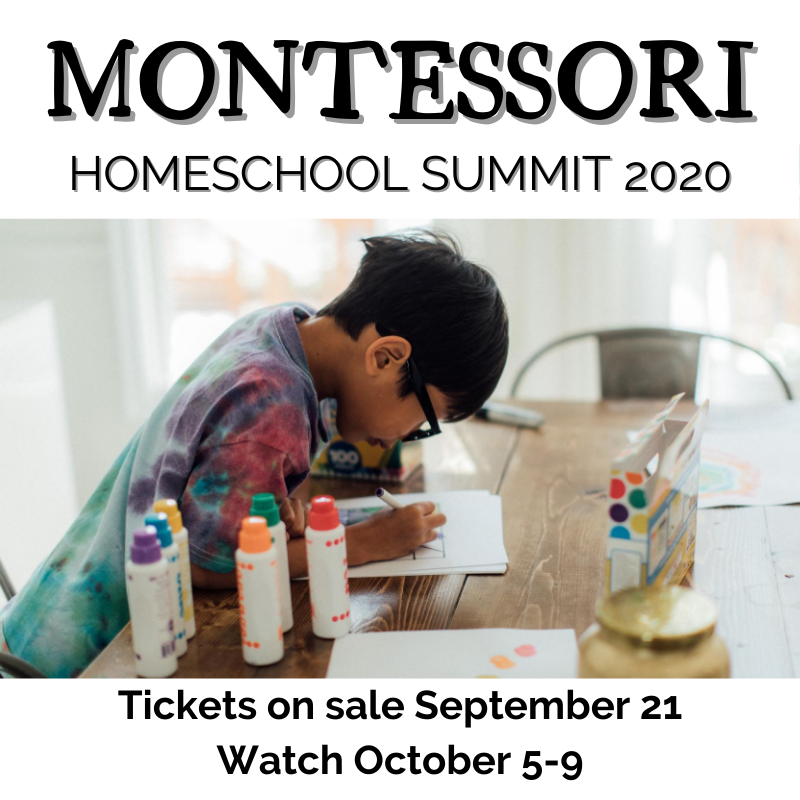 Are you ready to learn from top Montessori experts from around the world?
From the comfort of your couch?
Keep reading to learn more about how the Montessori Homeschool Summit 2020 can serve your needs & check out the line-up of world renowned Montessorians I have the honor of presenting with in this conference as well as the presentations!
---
FAQ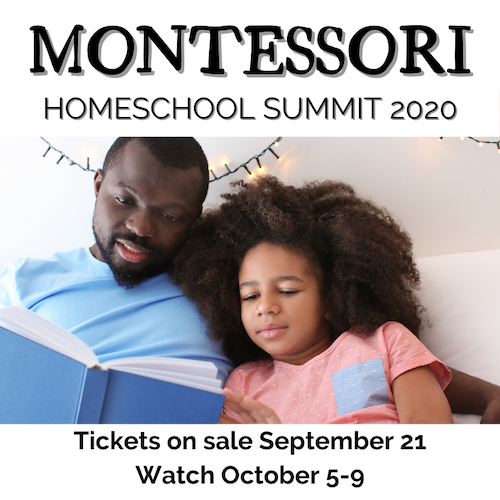 What is the online summit in a nutshell?
It is an opportunity to learn about various aspects of Montessori homeschooling from the top community experts without leaving your house. 
Get the tickets and wait for the Summit to begin on October 5, 2020. Watch the videos at your own pace. Share your insights in our community with like-minded people. 
What age is the Montessori Homeschool Summit best suit for?
The videos are most relevant for early childhood (3-6) and lower elementary-aged  (6-9) children.
Will I receive a certificate after watching the videos?
No, you will NOT receive certificates of completion. You will NOT receive a diploma. This is not a Montessori training program.
Is it like a live conference? What kind of time zone and at what time should I be watching?
The summit will be on October 5-9. During each day 4-5 videos will be released for you according to the summit schedule. You can watch them at any time.
I will be out of town during the event but I really want to watch it, how can I do it?
No worries. Just buy the ticket to the Summit and watch all the presentations at your own pace. You will have access to the videos for 3 months.
I am a teacher. Will this work for me?
Everyone is welcome, but the Montessori Homeschool Summit is best suited for homeschoolers and parents. 
If you are a teacher and you want to learn more about the aspects of the Montessori homeschooling for yourself or to be able to give more support to parents, then it will definitely work for you. 
Be sure to check the summit schedule and the description of the sessions to make sure it works for you.

My English is not very good, will the subtitles be available so I could better understand?
Yes, the subtitles are available for the majority of videos. In case if the subtitles are missing, you can find the transcript or description of the presentation key points in the handouts right under the video.
Can I download the videos to watch later?
No. We do not want to fill your hard drive with heavy videos. You can login and watch them anytime. You will have access to the videos for 3 months (until the end of 2020).
Where can I learn more about each presenter?
You can visit Summit's Virtual Exhibit Hall and learn about the work of each speaker.
Can I ask presenters some questions?
You can visit the Summit Hub Facebook group where there are discussions for every video session. You can post your questions there.
Will there be any printables included?
The main summit content is the videos. But many presenters have added very useful, informative, and thorough handouts to go with their presentations. You can download and print them.
Can I purchase each video separately?
No. You can only access the videos by purchasing a ticket to the full Summit.
---
Event Schedule & Presenters

Day 1
"Incorporating practical life into your daily routine" by Nicole Kavanaugh

"Phonemic Awareness Activities to Do Before the Sandpaper Letters and Moveable Alphabet" by Lisa Adele

"Learning to Observe Your Child: The Key to Guiding THEIR Learning" by Claudia Mann

"

How to Set Up a Montessori Homeschool Classroom for Mixed Ages

" by Jeni Wilmot 

"Second Plane Sensitive Periods (6-12 year olds)" by Sharlie Burnie
Day 2
"Montessori Learning at Home: What Does It Look Like" by Beth Wood

"Letting go of unrealistic expectations" by Gabrielle Nussbaumer

"How to use Positive Discipline at home when homeschooling" by Jeanne-Marie Paynel

"Teaching about Solar System and Celestial Objects" by Devi Sekaran

"Let Peter Rabbit Play in the Garden: Using Beatrix Potter's Work to Integrate Ecological Literacy Into Montessori Elementary-aged Homeschool" by Kelly Johnson 

(Yay! That's me!)
Day 3
"Your Homeschool Action Plan: Success Without Stress" by Aubrey Hargis

"The magic of storytelling for homeschool learning" by Jana Morgan Herman and Letty Rising

"Bring music to your home education in the Musically Montessori Way" by Carolyn Lucento

"Practical Life: It is Elementary My Dear!" by Tammy Oesting
Day 4
"Prepare the environment for independence especially in small house/rental" by Carine Robin

"Montessori math overview for 6-9 year old. Everything about the Stamp Game" by Kari Nowosielski

"Representation in the Homeschool Environment" by Ashley Speed and D Ann Williams

"

Two Peas In a Pod – STEM and Montessori

" by Jackie Grundberg

"Using Art Mandalas to Combat Stress" by Kristen Richter and Spramani Elaun
Day 5
"The Environment of Life After Birth" by Pamela Green

"5 Techniques for Peaceful Communication" by Laura Francis Connor

"Why Cosmic Education is the Answer to Focused Homeschooling" by Claudia Mann

"

The Great Lessons for the Elementary Child

" by Jeni Wilmot
---
What is Wings, Worms, and Wonder presenting?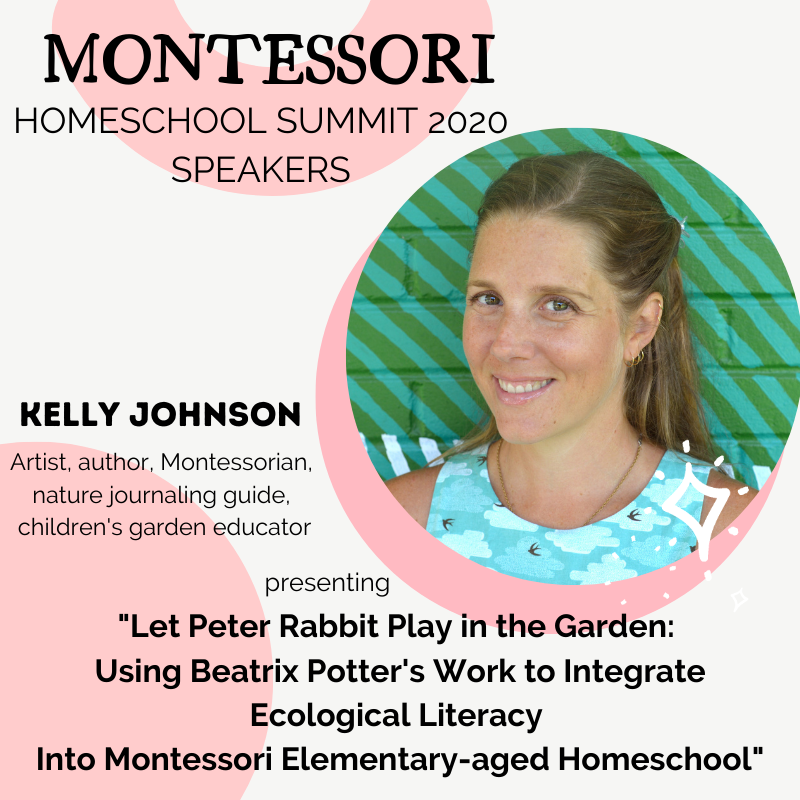 Well I'm glad you asked! I'll be presenting a special homeschool adaptation of a presentation (targeted at ages 6-9) I created exclusively for teachers attending an American Montessori Society conference called,
"Let Peter Rabbit Play in the Garden:
Using Beatrix Potter's Work to Integrate Ecological Literacy Into Montessori Elementary-Aged Homeschool"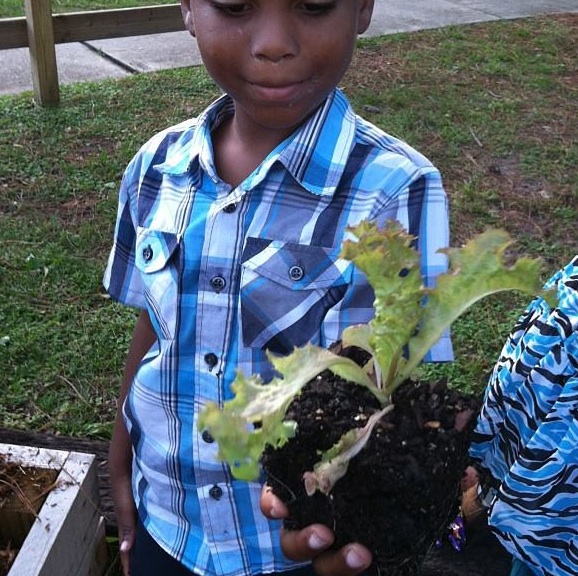 Within my presentation, I'll teach you…
What is ecological literacy,
Why we should incorporate it into our teaching and how to do it,
How the life, art, and work of Beatrix Potter is an awesome lens in which to teach through. You will complete my presentation with a spark of joy and wonder for teaching "green"!
PLUS you get…
….the comprehensive nine week curriculum, complete with lesson plans, book suggestions, and even art projects and tutorials!
And..
I'm a member of the conference Virtual Exhibit Hall!
---
Whether you're….
a parent, grandparent, caregiver, nanny, auntie…. as long as you are homeschool a child 3-9 years old, you will get A LOT out of this conference!

The amount of included resources from the spectacular line up of teachers alone is reason to join!
Are you ready to learn from the top Montessori experts?
---
This Event is for you if…
You are unsure of what Montessori homeschooling really is
You feel overwhelmed with the idea of homeschooling
You would like to learn practical tips from the people that are experienced Montessorians, consulted hundreds of parents, or had the same struggles
You would like to refresh your knowledge about various aspects of the Montessori method
You want to connect with other homeschoolers in the same position as you
You miss attending educational events and want to get energized and inspired
Want to have a peaceful 2020 homeschool year
So, How does it work? EASY!

Share in the comments below which presentation gets you most excited!
Share pics of your Montessori homeschooling adventures on Instargram #wingswormsandwonder
---
Seeds to Sprout
I am an affiliate for this conference and if you do register, I would be ever grateful if you
clicked here and used my link to register.
This helps me afford to keep offering my big ticket resources like the "Let Peter Rabbit Play in the Garden" full curriculum to the world!