Happy February!! Happy 2/2! Make a wish!
I am super excited to start off the month with an awesome guest post by The Drifter Collective blogger Kacey Mya Bradley!
Kacey embodies all things nature, travel, and the way they can make our lives amazing.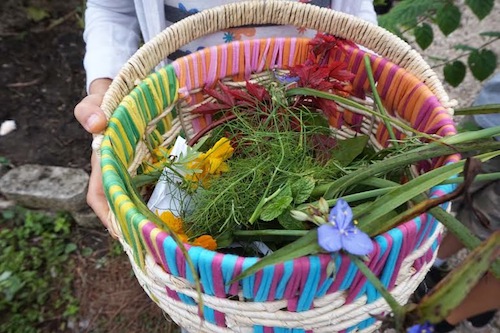 Today Kacey's offering us tips and ideas for not only family friendly gardening, but to help maintain the gardening throughout the seasons – regardless of whether you live in the city, the country, or anywhere in between! I know you are going to get lots of great ideas from her fantastic tips! Let's go!
How to Maintain a Family Friendly Garden
Guest post by Kacey Mya Bradley
Photos by Amy Parmelee
Creating an outdoor space that's safe and fun for the whole family can seem like a big project, especially for gardeners with limited space — but don't get discouraged. By choosing the right plants and using a little creativity you can get the most from your space and make a family friendly garden that's a sanctuary for everyone.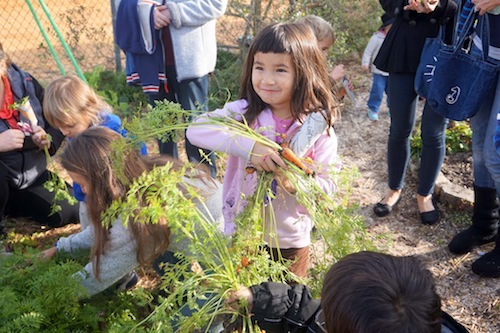 What to Plant
One of the most important aspects of a family friendly garden is choosing the right plants, anything within arms reach should be safe and nontoxic for children and pets as both are prone to putting things in their mouth that don't belong there.
Beets

will grow in a pot which makes them ideal for balconies, put your container in full sun and wait until your healthy treat is ready for harvest. Beets are nontoxic to animals and healthy for them to eat in moderation.
Carrots

can grow in containers deep enough to allow the root to develop and are good for dog's teeth — safe and nutritious.
If you want some color in your garden

cosmos

are safe for both children and pets and are perfect for sunny locations.
Nasturtiums

are colorful with velvety blossoms that kids will love and they're edible! These annual plants have edible leaves and flowers that have a peppery watercress flavor and add a pop of color to sandwiches or salads, plus they're a source of vitamin C.
Lambs ear

plants have a soft fuzzy feel that appeals to children and has an added benefit of being something that furry creatures will avoid since the texture irritates their mouths. No deer munching on your plant.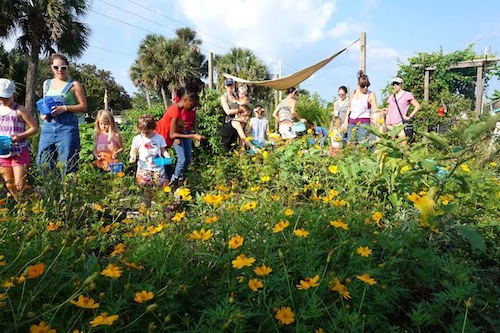 Space Solutions
Gardening in small urban spaces is a struggle all its own, but luckily with some creative thinking and a few tricks life can thrive in even the smallest of spaces.
Use a canvas

shoe organizer as an herb planter

, hang the organizer where it will get plenty of sun, fill the shoe holders with soil and plant! Herbs don't need as much space as many other plants and the canvas will allow water to drain while protecting the roots from too much sunlight. As a bonus basil will keep flies away and of course, tastes delicious.
Hanging planters

are great when floor space is limited and plenty of plants will thrive in a basket as long as there's enough soil, sun and water.
Container planting is perfect for patios or balconies

and creates a perfect space for growing simple things such as salad mixes and other small vegetables, in addition to suiting space restrictions lettuces are easy to grow and are a perfect way to introduce children to gardening. Providing children

an opportunity to grow something that will flourish easily

allows them to create something of their own and watch it come to life as they take care of it. Growing their own food also encourages

healthy eating habits

.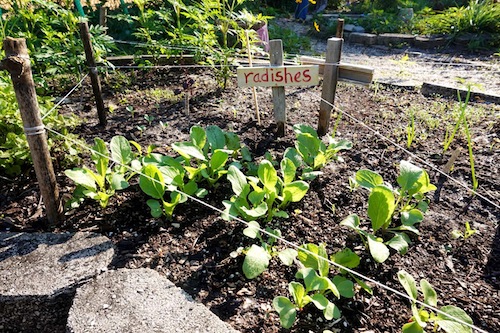 Safe Pest Control
When you have children and pets running around keeping your garden pest free can become a challenge. Finding safe ways to take back control of your garden starts with considering more natural and humane approaches.
Peppermint essential oil

is natural, nontoxic and gets rid of all kinds of pests. It will ward off spiders, ants, mosquitoes and mice. You can

use peppermint oil

by putting a few drops of it on a cotton ball and sitting it near problem areas or by filling a spray bottle with water and adding peppermint oil until it has a strong minty smell. Use the spray on surfaces outside where pests have been seen.
Diatomaceous earth

is made from fossilized mineral deposits and works by creating micro abrasions in the exoskeleton of bugs which causes them to dry out and die. While a mask should be worn to avoid inhaling the particles DE is safe for humans and animals — it can even be used in your pet's fur to get rid of fleas. Dust areas with pest problems such as around ant mounds, or in garden beds with pests. Use carefully as DE will also kill any beneficial bugs.
For

getting rid of mice without poison or dangerous traps

that can pose a threat to curious children or pets

use an alternative such as catch and release traps or clean kill traps

. These traps look like appealing hideouts to mice but once they enter the device closes them inside, with a catch and release trap the rodents can be released in the woods away from your home — without you ever having to touch them.
Maintaining a family friendly garden becomes easier once you know what to plant and which products are safe for your pets and kids, using the tips above will help you create a worry free space that's enjoyable for everyone.
What family friendly gardening ideas could you implement this weekend?
Share in the comments below!
Share your family friendly gardening pics on Instagram #wingswormsandwonder so Kacey and I can see!
Seeds to Sprout: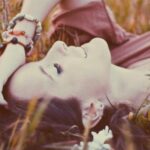 Kacey Mya Bradley is a lifestyle blogger for "The Drifter Collective."  Throughout her life, she has found excitement in the world around her.  Kacey graduated with a degree in Communications while working for a lifestyle magazine.
She has been able to fully embrace herself with the knowledge of nature, the power of exploring other locations, cultures, and styles, while communicating these endeavors through her passion for writing and expression. Her love for the world around her is portrayed through her visually pleasing, culturally embracing and inspiring posts.
The Drifter Collective: An eclectic lifestyle blog that expresses various forms of style through the influence of culture and the world around us.
Follow Kacey on Twitter!            Follow Kacey on Pinterest!
---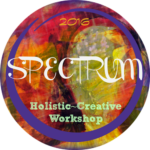 Want to join HaliKarlaArts Spectrum 2016! Check it all out here! And through tomorrow, get the early bird discount! Just use the code: SP16EarlyBird through this link here!
This is a really awesome Holistic Creative eAdventure intended to empower, nurture and celebrate your innate creative expression, healing journey, and personal development!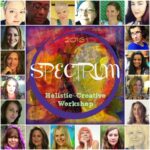 Interested in making 12 handmade journals and learning 18 different ways to fill them (4 from me personally because I am a core teacher in the course and an affiliate and my 1st lesson went live today!!!)?
Then, Join me in The Journey Within and Register here through my link!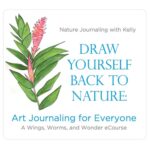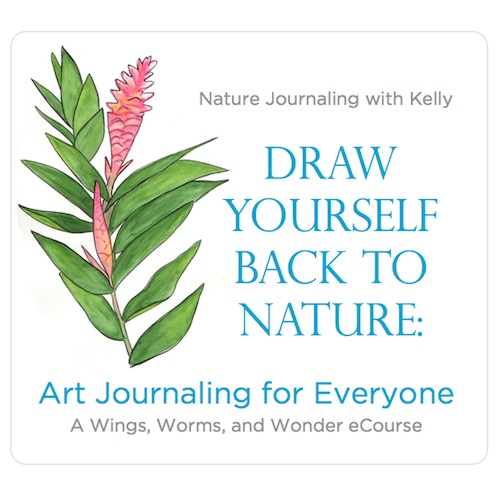 Check out the Wings, Worms, and Wonder nature journaling school here and get creatively connecting with nature with me as your guide!